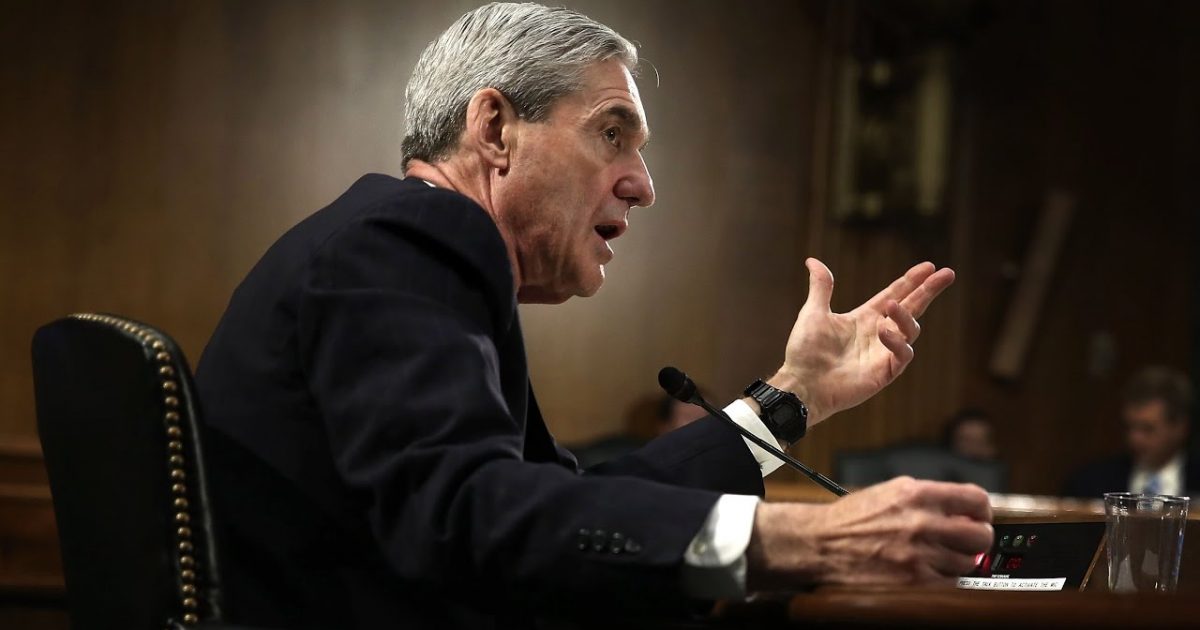 In the latest disclosures regarding the Russian uranium deal by Hillary Clinton's State Department, it is evident that Robert Mueller must recuse himself from investigating Donald Trump. Mr. Mueller is accused of having first-hand knowledge of the coverup that allowed the Russian deal to go through. That makes him an accessory to collusion with the Russians. That cannot be allowed to stand.
As Written By Roger L. Simon for PJ Media:
At the end of their lengthy editorial regarding the new Uranium One revelations —  "Team Obama's stunning coverup of Russian crimes" — the New York Post editorial board writes:
Until September 2013, the FBI director was Robert Mueller — who's now the special counsel probing Russian meddling in the 2016 election. It's hard to see how he can be trusted in that job unless he explains what he knew about this Obama-era cover-up.
I'll go the Post one better. Virtually whatever Mueller has to say about his involvement or non-involvement in this metastasizing scandal, he must recuse himself immediately for the most obvious reasons of propriety and appearance. Frankly, it's outrageous that he, Ron Rosenstein, or anyone who even touched the Uranium One investigation now be involved with the current probe — unless the real name of the FBI is actually the NKVD.  This is not how a democracy is supposed to work, even remotely.  Forget transparency — this was deliberate occlusion.
The collusion Trump & Co have been accused of is chickenfeed compared to twenty percent of U.S. uranium ending up in Putin's hands under the aegis of Barack Obama, Hillary Clinton and Eric Holder, the latter two members of CFIUS (the inter-agency committee that reviews the transfer of U.S. companies to foreign entities and was then chaired by Timothy Geithner).  We have heard disturbing allegations of this for some time, via "Clinton Cash" and even from the New York Times, but the new disclosure that a 2009 FBI investigation of this possible nucleardeal uncovered kickbacks, money laundering, and bribes from the Russian company involved (Rosatom) and yet it still was given the go-ahead by the Obama administration is — I can think of no better word — appalling.  How could it have come to pass that this occurred?  Why are we supposed to believe anyone now?………
Trending: If Hillary Doesn't Want President Trump's Attention Maybe She Should Stop Doing Stuff Like This
KEEP READING!!!! THERE IS WAY MORE HERE
take our poll - story continues below
Completing this poll grants you access to Great American Republic updates free of charge. You may opt out at anytime. You also agree to this site's Privacy Policy and Terms of Use.
Uranium One Means Mueller Must Recuse Himself from Russia Probe | Roger L. Simon