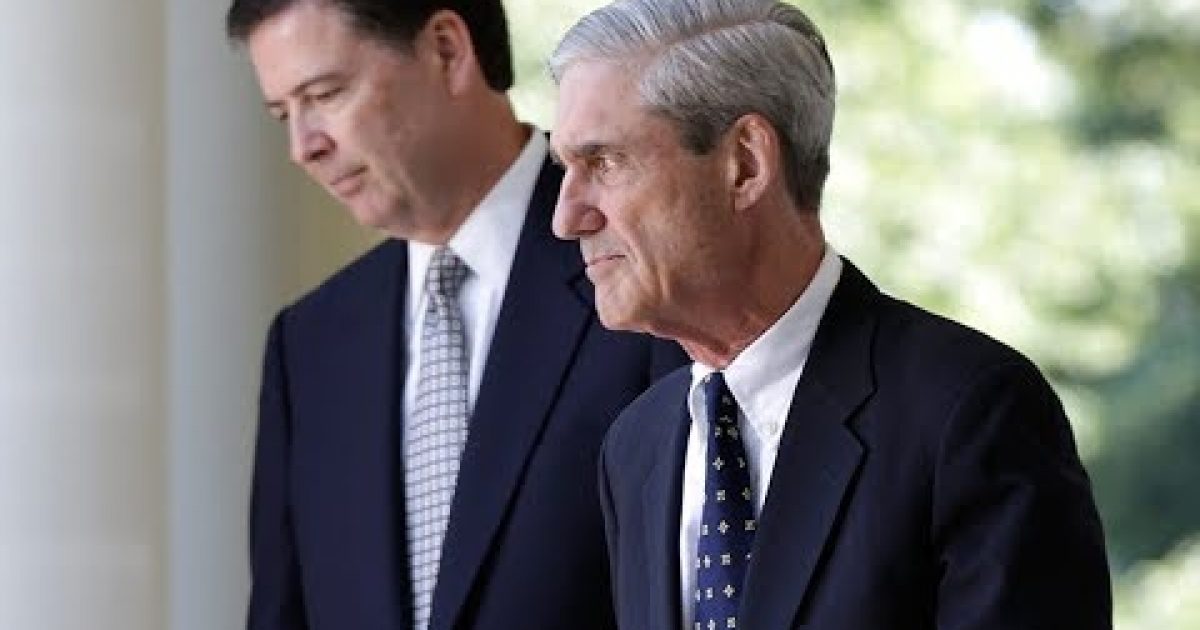 If anybody can sort out the Mueller-DOJ-Russia mess, it would be radio talk show host Rush Limbaugh. Even working with half his brain tied behind his back, he can see with clarity what is going on here. Mr. Limbaugh has the ability to sort things out and simplify them for us. Here he talks about the 5 parallel issues in the Mueller witch hunt.
As Written By Newt Gingrich originally for Fox News:
The current Mueller-DOJ-Russia mess is almost impossible to understand because it is made up of five parallel scandals.
For months, as I wrote my new book, Trump's America, I tried to better understand news as it emerged from the Justice Department – and I still am. There are so many moving parts, personalities, and dates that it is difficult to track. However, as a trained historian, I began creating an orderly outline for people, dates, and events.
I realized that the scandal is so big, so complex, and involves so many people with power that codifying it really required me to draw from my experience writing novels. There are so many egos and there is so much manipulative behavior, dishonesty (and dishonesty about the dishonesty) that it is very difficult to explain it as a straightforward history. It could be more easily explained as a narrative of ambition, illegality, and criminal plotting.
Finally, it hit me that the real problem is that there are five parallel and often interlocked scandals going on in concert:
1. The Clintons have been breaking the law and getting away with it at least since Hillary made nearly $100,000 from a $1,000 investment in cattle futures in 1978-1979. For 40 years the Clintons have acted as though there were no laws which applied to them. They have surrounded themselves with lawyers and simply muscled their way through every scandal. The scale of Clinton illegal activity is so large and so widespread that no one has been able to fully describe it – although Peter Schweizer made a pretty good start with his book Clinton Cash.

Trending: Did Hillary Clinton just joke that all Blacks look alike? (Video)

2. The extraordinary deep state defense of Hillary, combined with the systematic avoidance of exposing and dealing with her illegal behaviors while protecting her staff members when they support and participate in her illegality, is beyond anything we have seen in American history.

take our poll - story continues below

Should Congress Remove Biden from Office?

Completing this poll grants you access to Great American Republic updates free of charge. You may opt out at anytime. You also agree to this site's Privacy Policy and Terms of Use.

3. The calculated effort to undermine and discredit then-candidate and now-President Donald Trump is actually a continuation of a deep anti-Republican bias in the Justice Department. This DOJ tradition is well catalogued in Sidney Powell's stunning book, Licensed to Lie: Exposing Corruption in the Department of Justice. If you have any illusions about the DOJ's objectivity, keep in mind that employees of this department gave 97 percent of their 2016 campaign donations to Hillary – while the department was supposedly investigating her for illegally using a private email server to send and receive classified information as secretary of state. With each passing week, we are learning more about the extraordinary abuses of power designed to undermine President Trump and punish his supporters (a direct contrast to the treatment of Clinton and her staff). The aggressive abuse of power has led both Alan Dershowitzand former Clinton advisor Mark Penn to warn that limitless police power is a danger to all of us.

4. The scandal of the deep state resistance to accountability and transparency has also been astounding. As a career deep state member, Deputy Attorney General Rod Rosenstein has consistently resisted inquiries by Congress. Documents requested by the Senate Judiciary Committee were heavily redacted for supposed national security reasons – which turned out to have nothing to do with national security (including the fact that the FBI had spent $70,000 on a conference table). Meanwhile, more than a million documents were withheld from the House Judiciary Committee for so long….
THERE IS MORE TO THIS STORY HERE