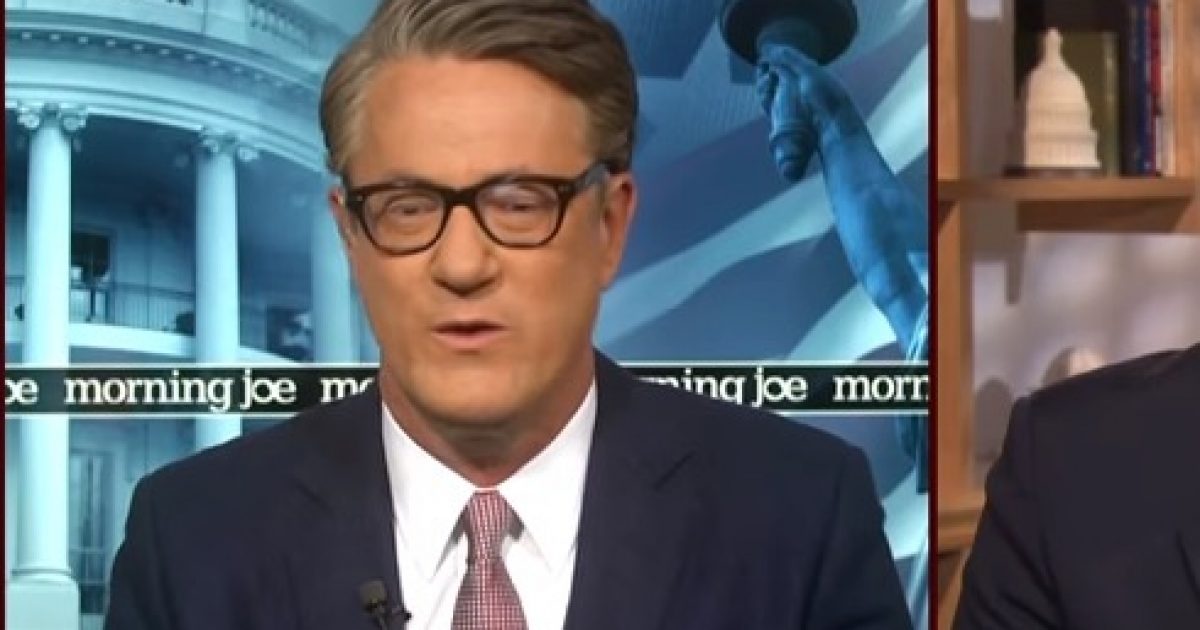 In a world viewed upside down, Morning Joe Scarborough was on the air complaining about 'ruthless' Republicans having their way in everything. He even derides the Democrats for not being forceful enough in their agenda. It makes you wonder if Mr. Scarborough has been paying attention to current events. If the only news he gets is MSNBC, then that would probably explain why he is not aware of all the violence that the Leftists are inflicting upon conservative candidates and their supporters. You gotta read this because it is just unreal.
As Written and Reported By Eddie Scarry for the Washington Examiner:
Republicans must have developed arthritis by all the extended unnatural positions they've put themselves in to appease Democrats, and yet there's a meme bubbling up in the media that the GOP is full of ruthless operators, while the opposing party is perversely enjoying its own humiliation.

Trending: Federal Judge Shocked Cheryl Mills Was Given Immunity

This, like other things you read in newspapers or watch on cable news, is the exact opposite of reality, but MSNBC's Joe Scarborough fed this garbage to his audience on Friday.

take our poll - story continues below

Should Congress Remove Biden from Office?

Completing this poll grants you access to Great American Republic updates free of charge. You may opt out at anytime. You also agree to this site's Privacy Policy and Terms of Use.

"As a former Republican, when we lose, we get really angry and we knock people's heads off their shoulders," he said. "It's just a natural instinct. … Who's the Democrat that's a strong, tough liberal or the strong, tough moderate or the strong, tough conservative Democrat who's going to lead this fight?"

Donnie Deutsch, a frequent "Morning Joe" guest without obvious purpose, wondered where the "fresh, aggressive, rageful voice" is in the Democratic Party.

Politico editor-in-chief John Harris wrote in a piece earlier this month that there's a "fear" among Democrats "that their party loses big power struggles because Republicans are simply tougher, meaner, more cynical and ……
WAIT! THERE IS STILL MORE. KEEP READING AT THE LINK BELOW:
Where are the 'ruthless' Republicans the media keep talking about?