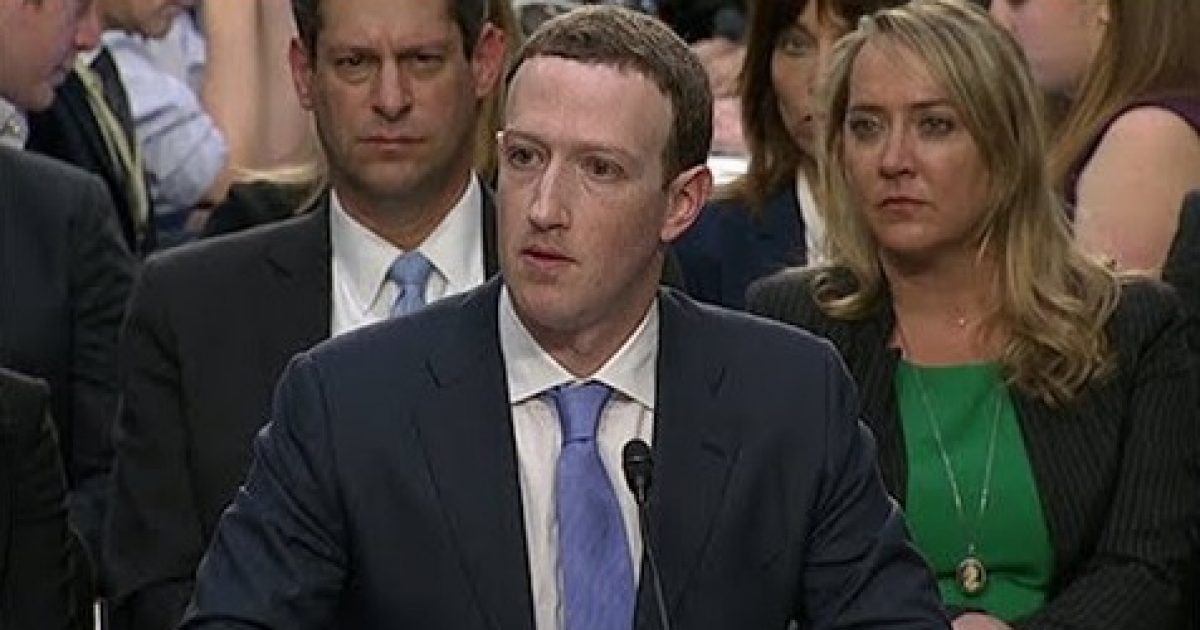 When Facebook has a meeting with all the other tech giants to discuss controlling 'misinformation,' some of us wonder what sort of midterm meddling will really be happening. The liberal mindset in Silicon Valley has become decidedly narrow-minded about what is the accepted form of information on their respective platforms. It appears to be decidedly against the conservative voice being used in their media. The stated goal of this meeting is to address the possibilities of foreign influence in the midterm elections. The FBI has sent an intelligence expert in a previous meeting. Hopefully, that will be all that they do.
As Written and Reported By Lucas Nolan for Breitbart: 
Facebook is reportedly meeting with multiple other Silicon Valley Masters of the Universe Friday to discuss how to prevent the spread of "misinformation" across their platforms ahead of the 2018 midterm elections.
Trending: Kanye West: 'I Am Running for President of the United States'
Business Insider reports that Silicon Valley tech giants including Facebook, Twitter, Google, Microsoft, and Snap will be holding a meeting at Twitter headquarters in San Francisco Friday to discuss the 2018 U.S. midterm elections. According to emails obtained by BuzzFeed News, Facebook's head of cybersecurity policy Nathaniel Gleicher invited 12 representatives from the companies to the meeting.
take our poll - story continues below
Completing this poll grants you access to Great American Republic updates free of charge. You may opt out at anytime. You also agree to this site's Privacy Policy and Terms of Use.
"As I've mentioned to several of you over the last few weeks, we have been looking to schedule a follow-on discussion to our industry conversation about information operations, election protection, and the work we are all doing to tackle these challenges," wrote Gleicher.
The meeting will be broken up into three parts according to Gleicher. Each company will present the efforts they have made so far in combating misinformation on their platform, then it will discuss the issues that its platform faces in fighting misinformation, and….
WAIT! DON'T STOP READING. THERE IS MORE AT THE LINK BELOW:
Midterm Meddling: Tech Giants Gather to Discuss 'Election Protection' Strategy | Breitbart