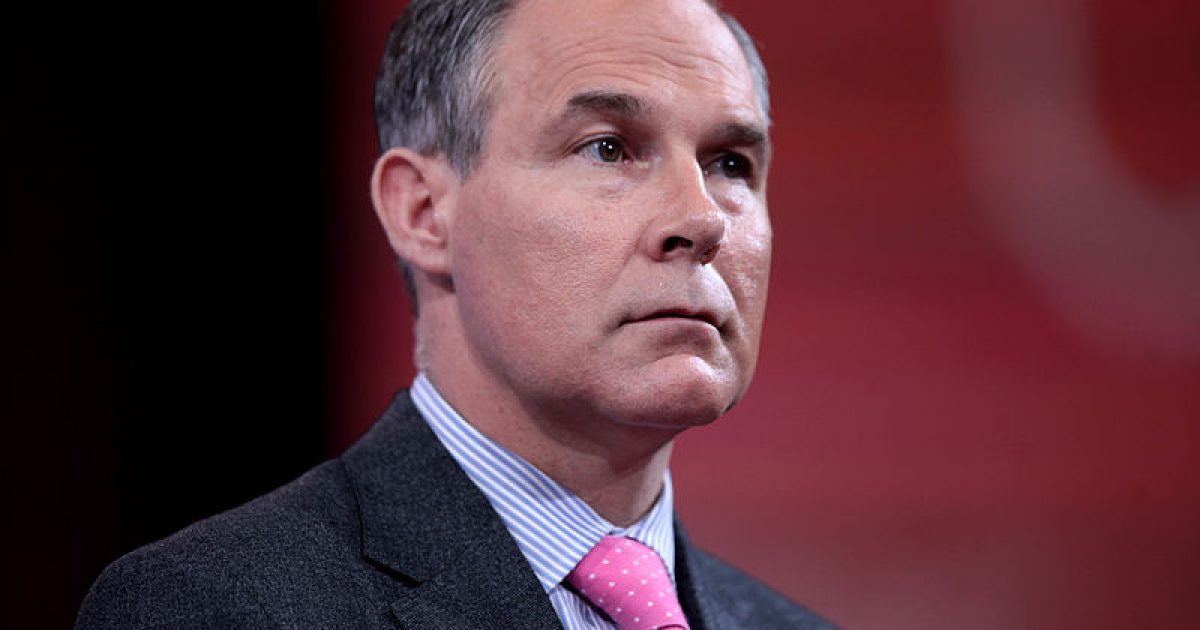 EPA Administrator Scott Pruitt has been The favorite target of the Left and "scandals" are unearthed on a weekly or daily basis in the hopes of getting his scalp. The latest attempt is just another straw man in an attempt to get any sort of dirt possible on a member of President Trump's cabinet. In this case, it had to do with an inquiry about a job for a friend. The Washington Post attempted to make this out to be the worst case of cronyism ever. It wasn't even close.
As Written and Reported By Jazz Shaw for Hot Air:
If you ever get bored during the work week and are looking for some good scandal news out of Washington, all you really need to do is open up your favorite news search engine and type in the name of EPA administrator Scott Pruitt. Odds are that no matter how crowded the news cycle may be with other pressing matters around the world, somebody on the Washington beat will have mysteriously discovered a new instance of supposed wrongdoing on Pruitt's part.
This weekend was no different, with the Washington Post publishing yet another shocking revolution from Pruitt's time heading the EPA. What was it this time? Another cafeteria worker saying that he ate at their facilities too often? A request to purchase another used mattress? No… this story is far more dark and sinister. Having gotten hold of even more of the Secretary's private correspondence, the WaPo discovered that someone who knows Pruitt had made an inquiry about possibly landing a job at the agency for one of their friends.
The lobbyist whose wife rented Environmental Protection Agency Administrator Scott Pruitt a room in a Capitol Hill condo at a discounted rate lobbied Pruitt's chief of staff to hire a family friend,….
KEEP READING THIS STORY BY CLICKING THE LINK BELOW:
Trending: Damning New Evidence "Appears"
The media discovers another "scandal" around Scott Pruitt, producing nothing
take our poll - story continues below
Should Congress Remove Biden from Office?
Completing this poll grants you access to Great American Republic updates free of charge. You may opt out at anytime. You also agree to this site's Privacy Policy and Terms of Use.