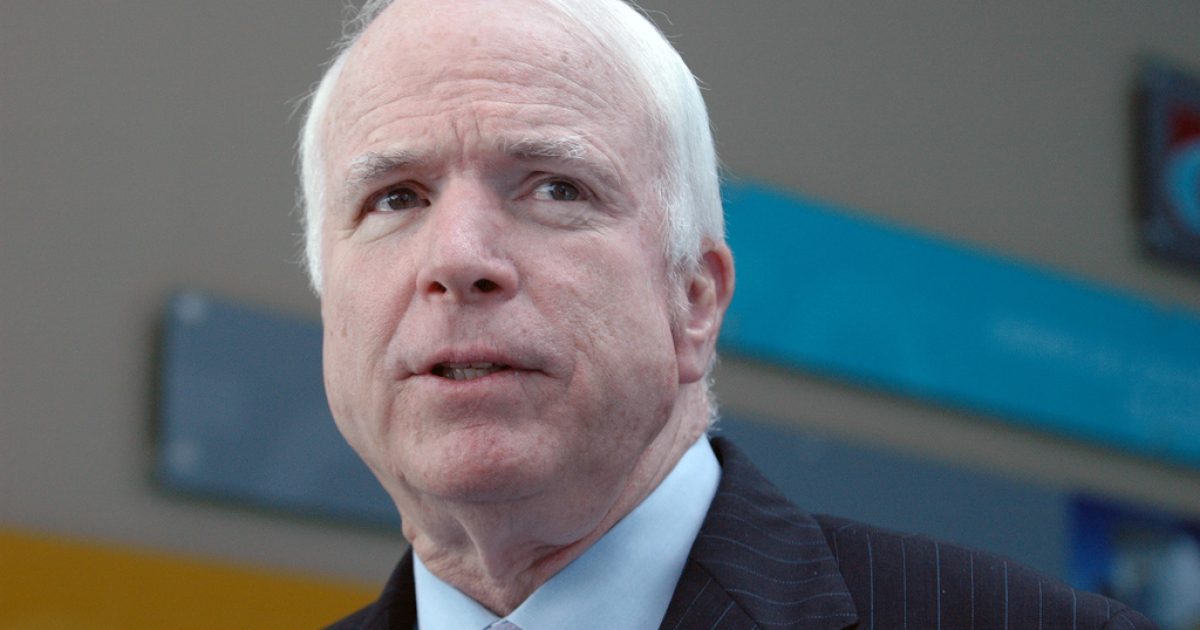 The story of how and why Senator John McCain became involved in the Steele Russian dossier hoax has yet to be fully explained. What is clear is that the Senator's delivery of this dossier to the then Director of the FBI, James Comey, caused an uptick in activity surrounding it. There are still some questions about McCain's actions and just exactly what the Senator knew about the source of the dossier and who funded it. 
As Written and Reported By Aaron Klein for Breitbart: 
NEW YORK — John McCain's involvement in handing the largely discredited, Democrat-funded dossier directly to then-FBI Director James Comey helped to turn the anti-Trump document into a more urgent matter, according to a recently released book.
It has not been clear why McCain delivered the dossier to Comey in December 2016. By then, the FBI had not only already reportedly launched an investigation into Trump's campaign partially utilizing the dossier, but Comey himself had two months earlier signed an application using the dossier to obtain a FISA warrant on Carter Page, who briefly served as a volunteer foreign policy adviser to Trump's campaign.
Christopher Steele, the author of the dossier, reportedly provided the anti-Trump dossier claims to the FBI on July 5, 2016. The controversial Fusion GPS firm hired Steele to do the anti-Trump work that resulted in the compilation of the dossier. Fusion GPS was paid for its anti-Trump work by Hillary Clinton's 2016 campaign and the Democratic National Committee via the Perkins Coie law firm.
The book, Russian Roulette: The Inside Story of Putin's War on America and the Election of Donald Trump, is authored by reporters Michael Isikoff and David Corn.
In their work, Isikoff and Corn relate how McCain first heard about the dossier and how…..
WAIT! THERE IS MORE READING HERE:
Trending: Why the New Strzok-Page Texts Should Scare You
Report: John McCain's FBI Handoff Turned Trump Hoax Dossier Into 'Urgent Matter' | Breitbart