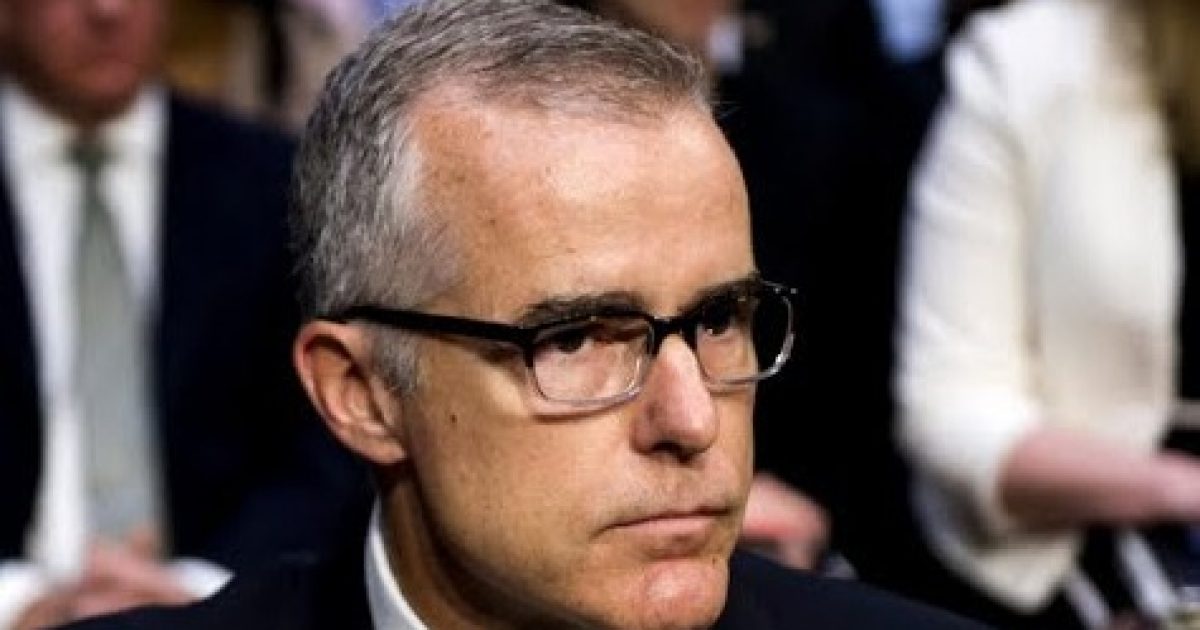 It has now been revealed that Attorney General Jeff Sessions was the subject of a criminal probe by the FBI a year ago. That probe was conducted by now-fired Deputy Director of the FBI, Andrew McCabe. The FBI was looking into whether or not Mr. Sessions had lied about his contacts with Russians. Now you need to remember that Jeff Sessions was a Senator until he took the job as Attorney General. Talking to Russians was incidental to his position. Somehow this was twisted into some sort of criminal conspiracy, probably due to the abuse of the FISA Court, and it may have been an attempt to bag the AG. What do you think?
As Written and Reported By Mike Levine for ABC News:
Nearly a year before Attorney General Jeff Sessions fired senior FBI official Andrew McCabe for what Sessions called a "lack of candor," McCabe oversaw a federal criminal investigation into whether Sessions lacked candor when testifying before Congress about contacts with Russian operatives, sources familiar with the matter told ABC News.
Democratic lawmakers have repeatedly accused Sessions of misleading them in congressional testimony and called on federal authorities to investigate, but McCabe's previously-unreported decision to actually put the attorney general in the crosshairs of an FBI probe was an exceptional move.
One source told ABC News that Sessions was not aware of the investigation when he decided to fire McCabe last Friday less than 48 hours before McCabe, a former FBI deputy director, was due to retire from government and obtain a full pension, but an attorney representing Sessions declined to confirm that.
Last year, several top Republican and Democratic lawmakers were informed of the probe during a closed-door briefing with Deputy Attorney General Rod Rosenstein and McCabe, ABC News was told….
KEEP READING THERE IS WAY MORE HERE:
Trending: Damning New Evidence "Appears"
EXCLUSIVE: Fired FBI official authorized criminal probe of Sessions, sources say – ABC News