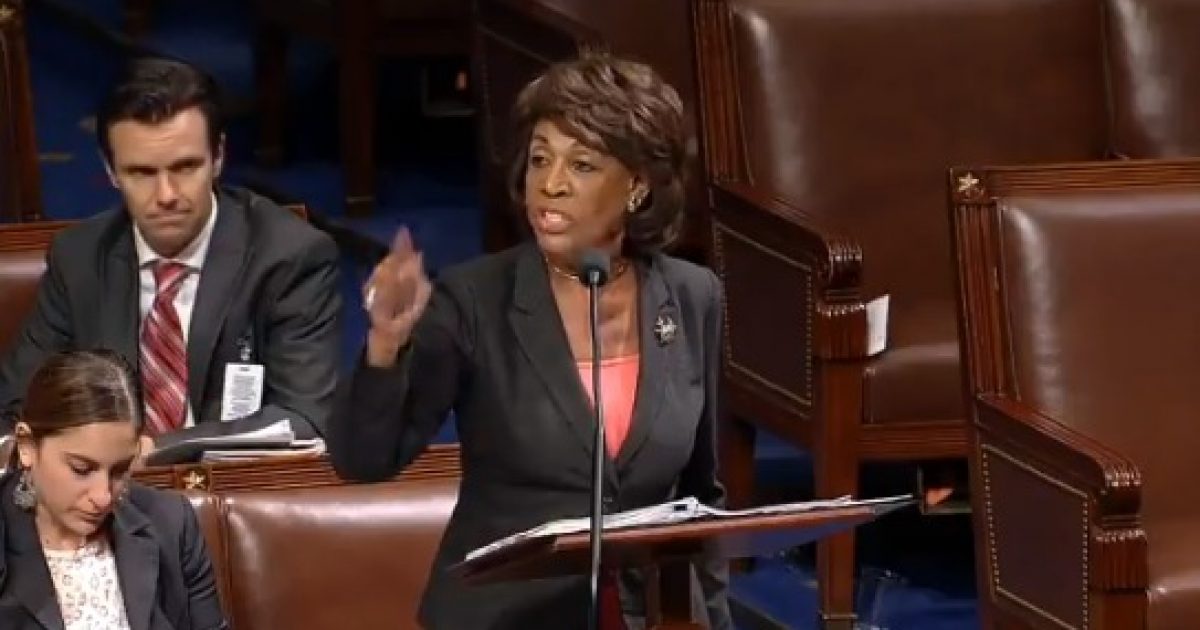 Representative Maxine Waters can find offense in anything that a conservative can offer and if it is related to Donald Trump: Look Out! Far be it from any white conservative man to suggest that we could all try to get along together better and lower the rhetoric. That was like poking an angry cat. From this rant, you get the feeling that her whole like is a victimhood. 
As Written and Reported By Vicktor Skinner for The American Mirror:
California Congresswoman Maxine Waters doesn't want to hear any talk about making America great, especially if it's coming from a straight white man.

Waters went off the rails at a recent House debate when Pennsylvania Rep. Mike Kelly had the audacity to suggest the country needed to shift focus from what divides to what unites.

Trending: The Liberal Media Narrative That Trump Is Silencing Brennan Just Got Torched!

"We are trying to make sure we are making America great every day in every way and the best way to do that is to stop stalking about discrimination and start talking about the nation," Kelly said Tuesday, directing his comments to Waters. "We're coming together as a people, in spite of what you say."

Committee chairman Tom McClintock reminded lawmakers to direct comments to him, rather than each other, before yielding to "the gentlelady from California." Waters ignored his request and immediately attacked Kelly, pointing to her special double victim status as a black woman.

"Mr. Kelly, please do not leave. Because I want you to know that I am more offended as an African American woman than you will ever be. And this business about making America great again, it is your president that's dividing this country," she said…….
Yesterday, on the House floor, RM @RepMaxineWaters had #notonesecond for Republican efforts to undermine anti-discrimination policies. Watch ⬇ pic.twitter.com/n36Gh2Msbg

— Financial Svcs Dems (@FSCDems) May 9, 2018
BUT WAIT!  THERE IS WAY MORE HERE KEEP READING:
Maxine Waters explodes on House floor: I resent 'making America great again'! – The American MirrorThe American Mirror