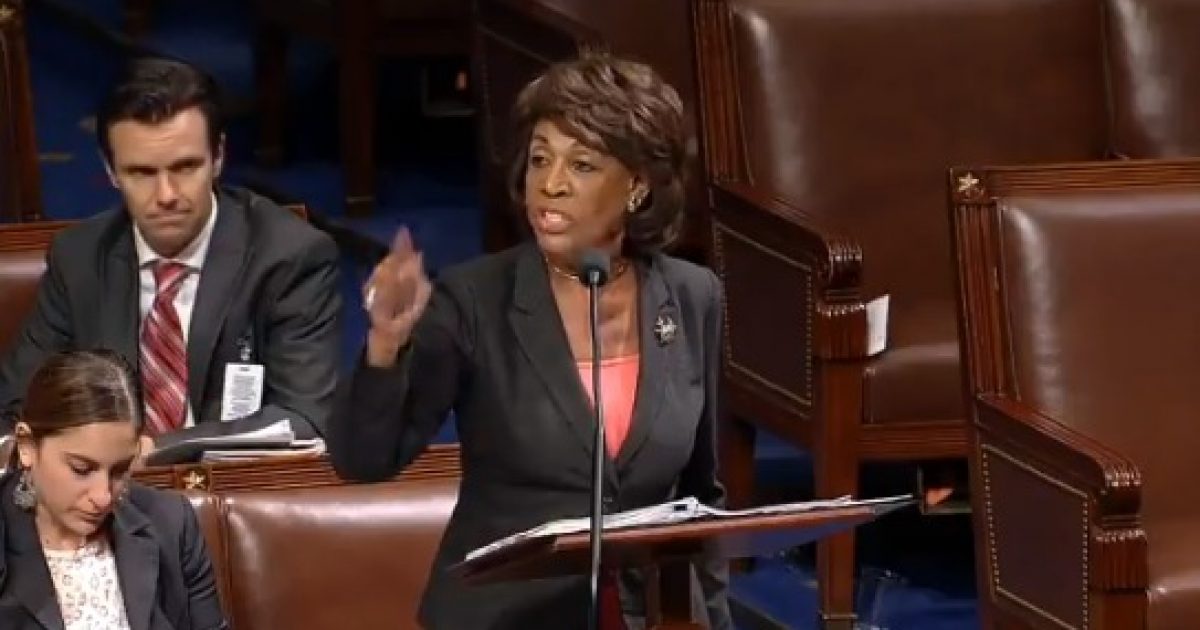 In her latest manifestation of Trump Derangement Syndrome (TDS), Representative Maxine Waters calls for attacks on members of the Trump administration whenever and wherever they are found. The tone of her delivery at the event made it sound like she was inciting the crowd to violence. If this is not to be a part of the Democratic platform then the Democratic Party needs to start distancing themselves from her behavior. Waters may have crossed the 'domestic terrorism' line.
Wikipedia describes domestic terrorism:
Under current United States law, set forth in the USA PATRIOT Act, acts of domestic terrorism are those which: "(A) involve acts dangerous to human life that are a violation of the criminal laws of the United States or of any State; (B) appear to be intended – (i) to intimidate or coerce a civilian population; (ii) to influence the policy of a government by intimidation or coercion; or (iii) to affect the conduct of a government by mass destruction, assassination, or kidnapping; and (C) occur primarily within the territorial jurisdiction of the United States."[2] [3] [4]
Trending: Did Hillary Clinton just joke that all Blacks look alike? (Video)
Is this what she did?
take our poll - story continues below
Should Congress Remove Biden from Office?
Completing this poll grants you access to Great American Republic updates free of charge. You may opt out at anytime. You also agree to this site's Privacy Policy and Terms of Use.
As Written and Reported By Ryan Saavedra for the Daily Wire:
Rep. Maxine Waters (D-CA) called for attacks against members of President Donald Trump's administration over the weekend, screaming to a group of supporters that they should not be welcomed anywhere in society.
Waters' rage-filled rant reportedly happened "during a toy drive outside the Wilshire Federal Building on Saturday," according to The American Mirror.
Waters, who falsely claimed that Trump was "sacrificing our children," appeared intent on inciting violence, saying, "If you think we're rallying now, you ain't seen nothing yet."
Maxine Waters calls for attacks on Trump administration: "If you see anybody from that Cabinet in a restaurant, in a department store, at a gasoline station, you get out and you create a crowd and you push back on them, and you tell them they're not welcome anymore, anywhere." pic.twitter.com/jMV7wk48wM

— Ryan Saavedra ???????? (@RealSaavedra) June 24, 2018
"Already, you have members of your Cabinet that are being booed out of restaurants…who have protesters taking up at their house, who say, 'No peace, no sleep! No peace, no sleep!'" Waters continued.
"God is on our side!" Waters declared.
Waters then called for attacks on individual members of the Trump administration, saying: "Let's make sure we show up wherever we have to show up and if you see…..
KEEP READING THE REST OF THE STORY BY CLICKING THE LINK BELOW:
WATCH: Maxine Waters Calls For Attacks On Members Of Trump Administration | Daily Wire