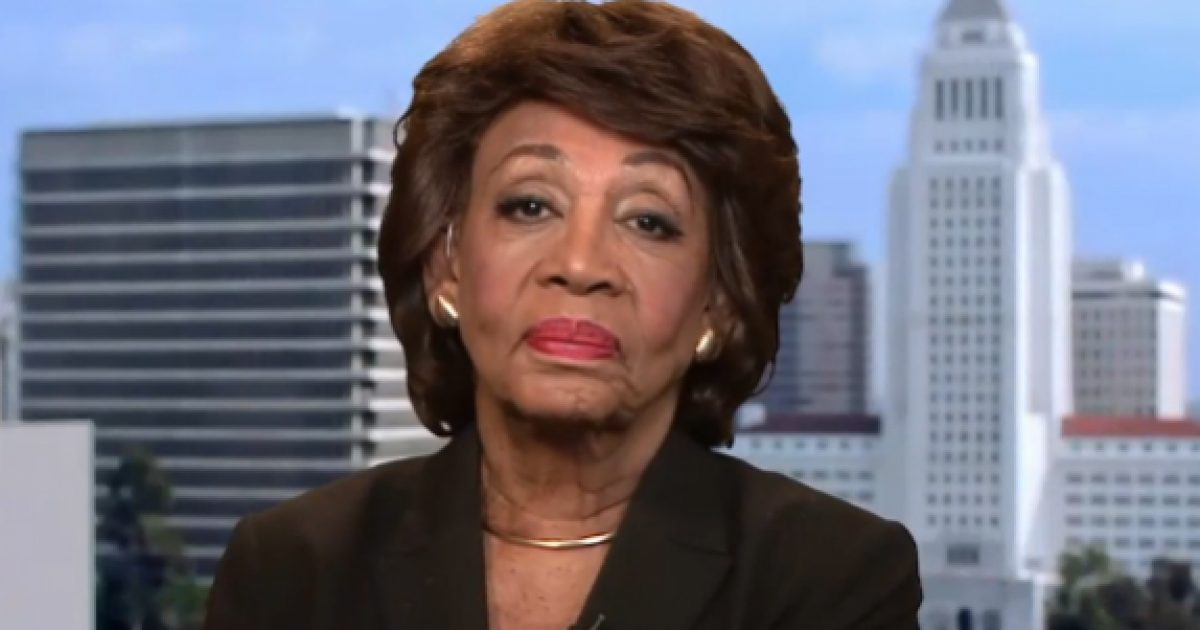 California Democratic Representative Maxine Waters just cannot leave the subject of President Donald Trump alone for even one news cycle. In her latest gambit, she tries to put President Trump in the hip pocket of Russia's Vladimir Putin. The sound bites must play well with her uninformed voter base because she never gets any push back from her District. Of course the mainstream media is always willing to run her diatribes. It helps with their agenda of knocking down Donald trump.
As Written and Reported By David Krayden for the Daily Caller:
'For months, I've been trying to tell the American public that this president is dangerous'
California Democratic Rep. Maxine Waters renewed her attacks on President Donald Trump Sunday, ridiculing his summit with Russian President Vladimir Putin and calling Trump "Putin's apprentice."
The remark was an apparent link-in with Trump's previous reality television career as the host of "Apprentice."
Waters told MSNBC's  "AM Joy" that the criticism leveled at the president by virtually every mainstream media outlet should have been anticipated given Waters's work on the file.
Trending: Why the New Strzok-Page Texts Should Scare You
"In fact, for months, I've been trying to tell the American public that this president is dangerous [and] that he's in bed with Putin," Waters told MSNBC. "Don't forget, this president can't borrow money in the United States from any bank. This president is looking at Russia for his new money, financial playground."
take our poll - story continues below
Should Congress Remove Biden from Office?
Completing this poll grants you access to Great American Republic updates free of charge. You may opt out at anytime. You also agree to this site's Privacy Policy and Terms of Use.
Waters suggested that Trump is part of something called the "Kremlin clan" that secretly negotiated to remove economic sanctions against Russia if the Kremlin would assist Trump to become president. She did not comment on how Trump has actually increased sanctions on Russia since coming to the Oval……
WAIT! THERE IS WAY MORE LUNACY AT THE LINK DIRECTLY BELOW. KEEP READING!
Maxine Waters Disparages Trump As 'Putin's Apprentice' | The Daily Caller