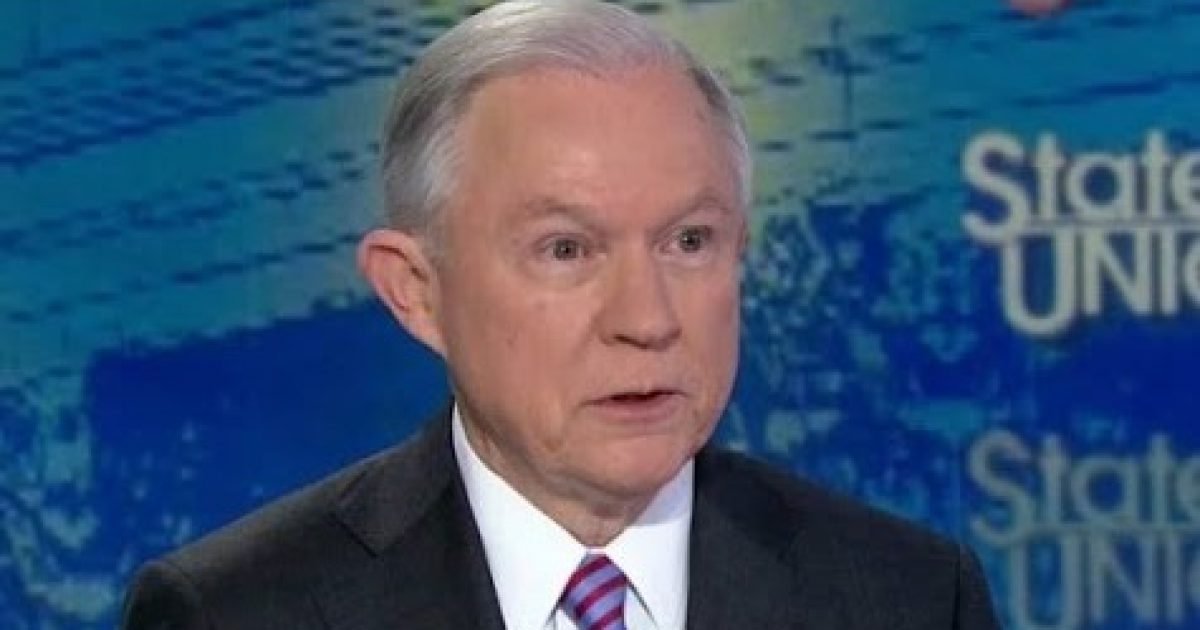 [VIDEO] Talk show host Mark Levin seems not to be a fan of Attorney General Jeff Sessions. As a matter of fact, he accused the Attorney General of not doing his job as a constitutional crisis looms. Mr. Levin points out a lot of inconsistencies in the probe by Special Counsel Robert Mueller. He faults the Attorney General for not stepping in and clarifying that the Special Counsel cannot indict a sitting President. Mr. Levin sees a lot of constitutional issues here that need the AG to take charge of and prevent the crisis.

As Written and Reported by Max Augros for CNS News:
On his nationally syndicated radio talk show Monday, host Mark Levin pilloried Attorney General Jeff Sessions for "doing a grave injustice to the Constitution and the nation by sitting silently on what are the significant constitutional issues" concerning the Russia investigation and President Donald Trump.

Trending: Nunes: Democrats and the media should be worried about release of the information in FISA Documents 

"The Attorney General of the United States Jeff Sessions recused himself as to matters involving the campaign and Russia," stated Mark Levin. "But the Attorney General of the United States is doing a grave injustice to the Constitution and the nation by sitting silently on what are the significant constitutional issues. And if they're decided the wrong way, it will have grave implications for the future of this country."

take our poll - story continues below

Completing this poll grants you access to Great American Republic updates free of charge. You may opt out at anytime. You also agree to this site's Privacy Policy and Terms of Use.

Levin reproached U.S. Attorney General Jeff Sessions for not affirming the Justice Department's own memorandum concerning the indictment of a sitting president, Levin asking in recent past, "What authority does he [Special Counsel Robert Mueller] have to even contemplate indicting a president?"  Levin has further argued that the appointment of Robert Mueller as special counsel violates the Appointments Clause of the Constitution…..
KEEP READING THERE IS EVEN MORE AT THE LINK BELOW!
Levin: Sessions 'Is Doing a Grave Injustice' to Nation by Sitting Silently on Constitutional Issues