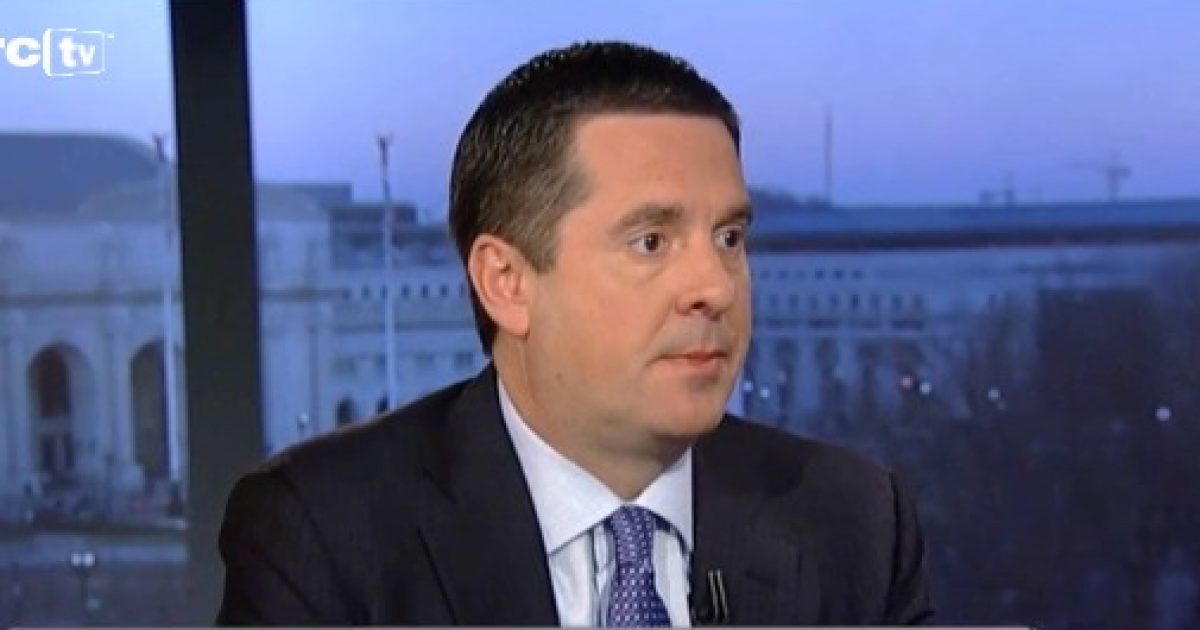 Representative Devin Nunes, chair of the House Permanent Select Committee on Intelligence, has disclosed what he calls 'Major Irregularities' in the State Department's involvement in the Russian dossier. Not only was State involved in the information in the dossier itself, but they also seem to be in the information flow surrounding George Papadopoulos, the Trump campaign adviser. What was the State Department up to and who was driving these actions?
As Written and Reported By Chuck Ross for the Daily Caller:
The House Permanent Select Committee on Intelligence chairman provided an update on Sunday of the panel's investigation into what he says are "major irregularities" at the State Department regarding its handling of information about President Donald Trump's campaign.
California Rep. and Intelligence Committee Chairman Devin Nunes's investigators are looking into the State Department's handling of information about George Papadopoulos, the Trump campaign adviser whose discussions about Hillary Clinton emails are what led the FBI to open its counterintelligence investigation in July 2016, the chairman suggested when he appeared on Fox News.
"We are investigating the State Department. We think there are some major irregularities at the State Department, and we're trying to figure out how it is that this information about Mr. Papadopoulos of all people, who was supposedly meeting with some folks in London, how that made it over across into the FBI's hands," Nunes told Maria Bartiromo, the host of "Sunday Morning Futures."
,@DevinNunes: "We do know that longtime associates of @HillaryClinton, including Sidney Blumenthal and another person named, I think, Cody Shearer, were actively giving information to the @StateDept that was somehow making its way to the @FBI." #SundayFutures @MariaBartiromo pic.twitter.com/nUw5gIHCB7

— Fox News (@FoxNews) April 22, 2018
The Intelligence Committee is investigating the State Department's involvement in handling the infamous Steele dossier, Nunes has said in the past. But there had been no indication the State Department might be involved in anything related to Papadopoulos, an energy consultant who pleaded guilty in October …….
KEEP READING THERE IS WAY MORE HERE:
Trending: Top Democrat goes all in to get Kavanaugh and Trump
Nunes: 'Irregularities' At State De | The Daily Caller
take our poll - story continues below
Should Congress Remove Biden from Office?
Completing this poll grants you access to Great American Republic updates free of charge. You may opt out at anytime. You also agree to this site's Privacy Policy and Terms of Use.