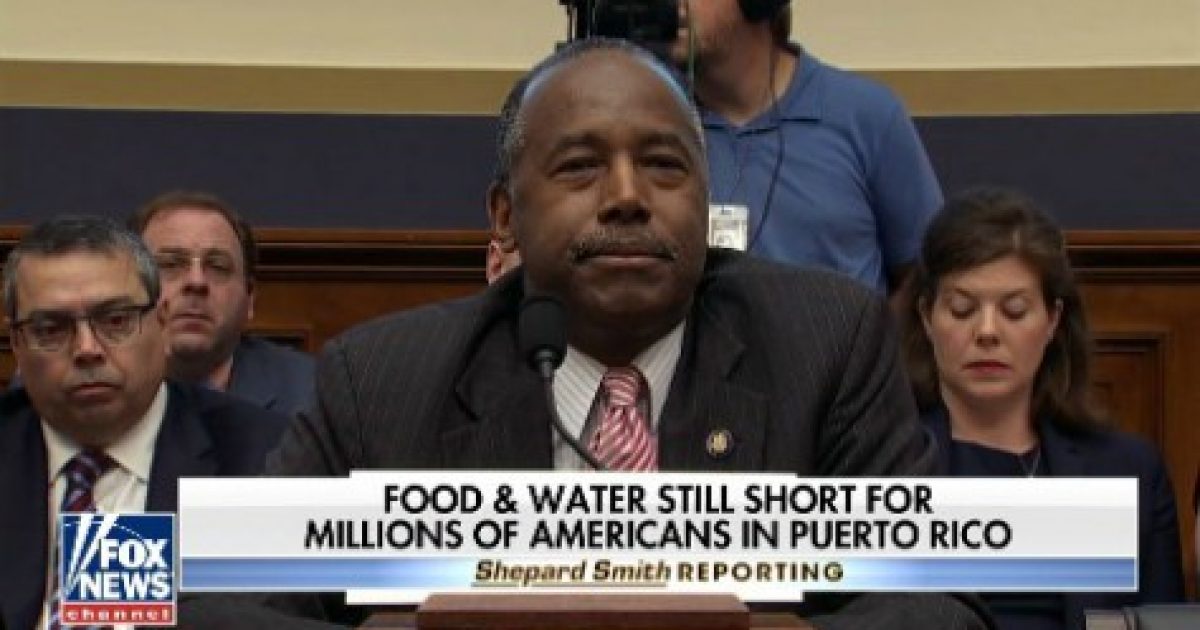 In this heated video, Representative Maxine Waters, a Democrat from California did her best today to make Housing and Urban Development Secretary Dr. Ben Carson dis President Trump. Mad Max took the President's tweets about the situation in Puerto Rico and tried to force Dr. Carson to either say the President was wrong or that he disagreed with the President.
The questions were framed to put the President and/or Dr, Carson in the worst possible light. Carson is always the gentleman and it takes a lot to unsettle him. His responses are always well thought out and put in the most understandable of forms.
Representative Waters was not in the kindest of moods and has little regard for the truths about Puerto Rico. She probably has no real love for the Island and is using it as a crisis too good to waste. That is a top rule in the Democrat playbook. Watch the video and see what I mean.
Trending: Nunes Tells Dems to Get Off The TV Circuit And Go Do The Memo Redaction
As Written and Reported By Fox News:
take our poll - story continues below
Should Congress Remove Biden from Office?
Completing this poll grants you access to Great American Republic updates free of charge. You may opt out at anytime. You also agree to this site's Privacy Policy and Terms of Use.
Rep. Maxine Waters (D-Calif.) engaged in a heated back-and-forth with Housing and Urban Development Secretary Dr. Ben Carson over President Trump and Puerto Rico.
Carson, testifying before Waters' House Financial Services Committee, was challenged on Trump's assertion that Puerto Rico's infrastructure was a wreck before Hurricane Maria decimated it last month.
"Puerto Rico survived the Hurricanes, now a financial crisis looms largely of their own making, says Sharyl Attkisson. A total lack of accountability say the Governor. Electric and all infrastructure was disaster before hurricanes. Congress to decide how much to spend," Trump tweeted. "We cannot keep FEMA, the Military & the First Responders, who have been amazing (under the most difficult circumstances) in P.R. forever!"
KEEP READING THERE IS MORE HERE: