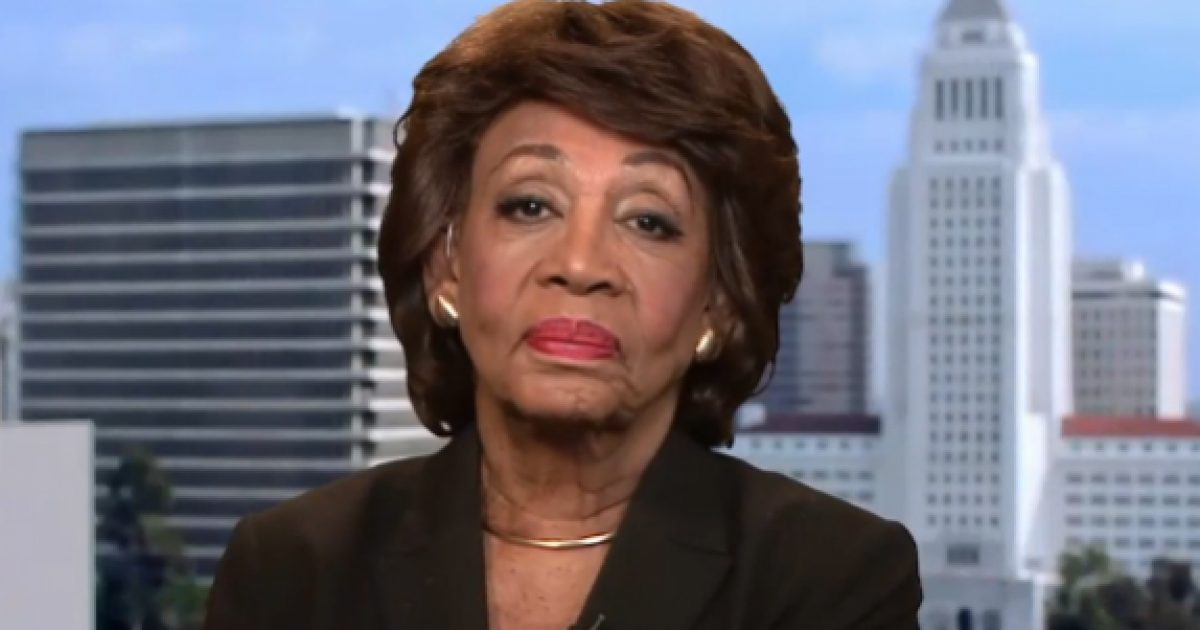 I feel like at this junction that Maxine Waters mostly hopes to stay relevant in mainstream media. But because of her position and status, mainstream media will give her airtime — it fits their agenda so perfectly after all.
Let's face one fact… she lives well above her means, position and status and interviews like this is how she achieves that (at least on the surface, right?) all the while her district is said to resemble that of what President Donald Trump recently called some of the more unsavory 3rd world countries.
Waters had a nice little interview with Elle magazine but instead of directly taking on Donald Trump this time she took on Breitbart News… and her crusade against them is just plain stupid. It seems she tried to backpedal a bit in this one but primarily she focused on their "Mad Max" nickname for her as it seems she has a real problem with it.
Trending: Senator Swoops In to 'Protect' Rod Rosenstein
Which is crazy, cause it's HILARIOUS!
take our poll - story continues below
Do you think the 2nd Amendment will be destroyed by the Biden Administration?
Completing this poll grants you access to Great American Republic updates free of charge. You may opt out at anytime. You also agree to this site's Privacy Policy and Terms of Use.
As Written and Reported By Tony Lee for Breitbart: 
Rep. Maxine Waters (D-CA) said she is ready for pushback from Breitbart News while she ramps up her efforts to impeach President Donald Trump.
Waters told Elle magazine days after her State of the Union response that she follows Breitbart News's critical reporting on her antics.
According to Elle's puff piece, Waters "touched on the attacks that the Republican party and, in particular, Breitbart have launched against her—she noted that she's frequently referred to as Mad Max."
"When you make a decision, and you know that decision is controversial, you know that you're going be up against people who are going to fire back at you," she reportedly said. "I'm prepared to suffer the consequences of my actions, and I don't fall backwards into this stuff. And so, the consequences will be there, but I'm prepared to deal with that."
Breitbart News was on Waters's mind last year at a House Financial Services Committee hearing when she actually accused Breitbart News of wanting to …..
THERE IS WAY MORE HERE KEEP READING:
Maxine Waters Ready for Breitbart Pushback While Leading Trump Impeachment Drive – Breitbart