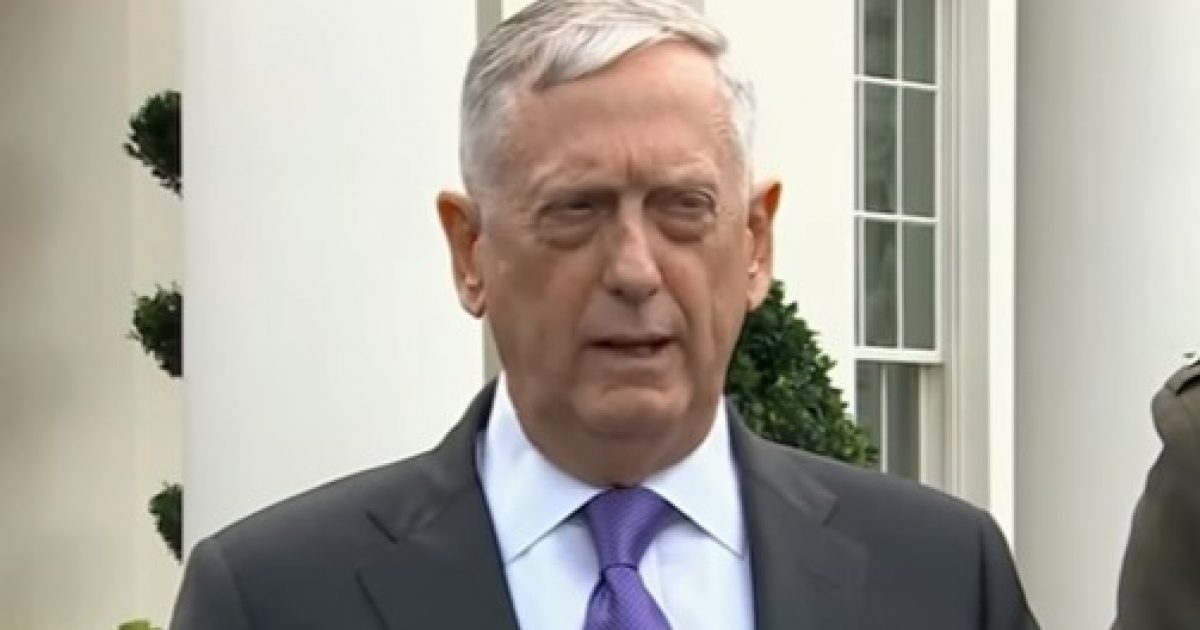 Secretary of Defense, General James MAD DOG Kelly took a hard swing at the new book coming out by Bob Woodward of journalistic fame. The General noted the book's reliance upon numerous anonymous sources as well as some disgruntled ex-employees. The best comment comes in his denial of all the things attributed to him. He referred to the book as a Washington styled work of fiction. There were other staffers who also denied any of the details attributed to them by Woodward in his now-called work of fiction. It really makes you wonder where the real crazy house is.
As Written and Reported By Amanda Prestigiacomo for the Daily Wire:
Journalists began their Pavlovian foaming-at-the-mouth on Tuesday with the release of Bob Woodward's salacious, largely anonymously-sourced anti-Trump book "Fear." Within the book, Woodward claims Secretary of Defense James Mattis told "close associates that the president acted like — and had the understanding of — 'a fifth- or sixth-grader.'"
Trending: Journalist connects the dots behind Deep State's 'Insurance policy on Trump' and it's CHILLING
Living up to his "Mad Dog" nickname, General Mattis released an unfiltered statement on Tuesday afternoon denying the accusations and slamming Woodward for his "uniquely Washington brand of literature."
take our poll - story continues below
Is Biden's Vaccine Mandate Unconstitutional?
Completing this poll grants you access to Great American Republic updates free of charge. You may opt out at anytime. You also agree to this site's Privacy Policy and Terms of Use.
"The contemptuous words about the President attributed to me in Woodward's book were never uttered by me or in my presence," says the general's statement. "While I generally enjoy reading fiction, this is a uniquely Washington brand of literature, and his anonymous sources do not lend credibility."
Continuing, Mattis says that real-life policy making is messy and requires thorough debate — debate which has led to Trump administration successes like "the near annihilation of ISIS caliphate, unprecedented burden sharing by our NATO allies, the repatriation of U.S. service member remains from North Korea, and the improved readiness of our…..
THERE IS WAY MORE. KEEP READING AT THE LINK BELOW:
MAD DOG: General Mattis Torches Bob Woodward For 'Fiction' Anti-Trump Book | Daily Wire