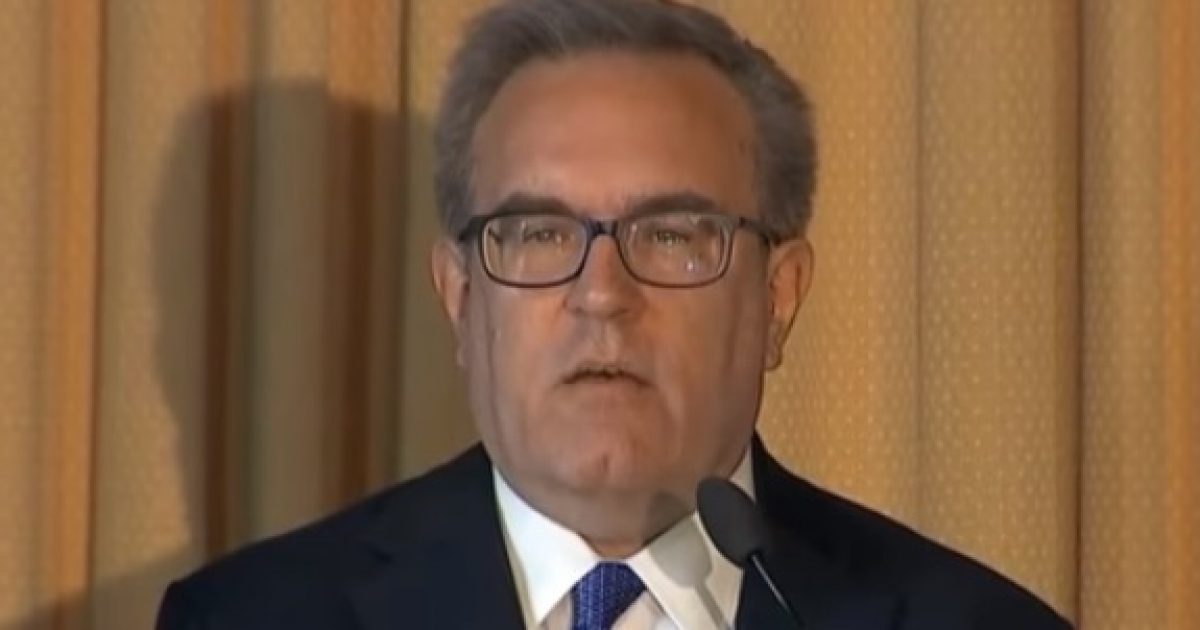 You may want to ask yourself this; Why are they fighting so hard to only have a liberal in this position? The Democrats are still trying to cripple the leadership of the Environment Protection Agency in order to keep it from reining in the liberal agenda enacted under the Obama administration. The latest attacks are on acting director Andrew Wheeler. The Dems are alleging that there are conflicts of interests in his meetings. What do you think?
As Written and Reported By John Siciliano for the Washington Examiner:
House Democrats asked the government's chief ethics officer to investigate Andrew Wheeler, the acting Environmental Protection Agency chief, for possible conflicts of interest.
Trending: World Wide Web Founder Worried About the Growing Power Wielded by Google and Facebook
Wheeler's "past work as a coal lobbyist, and the many conflicts of interest which that work naturally presents to his leadership of the EPA demand that his meetings and communications be carefully scrutinized so that he is held to the highest ethical standard," reads a letter sent Friday by four Democrats to the federal ethics office.
take our poll - story continues below
Should Congress Remove Biden from Office?
Completing this poll grants you access to Great American Republic updates free of charge. You may opt out at anytime. You also agree to this site's Privacy Policy and Terms of Use.
The letter follows reports on Wheeler's public calendar that showed he met with former clients when he was an industry adviser.
"Andrew Wheeler is the Acting Administrator of the EPA because of the departure of Administrator Scott Pruitt, which occurred under a cloud of ethical controversy and scandal that tarnished the reputation of the Agency," the Democrats said.
They want the ethics office to probe whether Wheeler's meetings as acting administrator and deputy chief violated the administration's ethics pledge that states that no appointee can engage with previous clients for two years.
They also want the ethics office to clarify which clients and regulatory matters warrant future recusals by Wheeler to conform with "both the spirit and the letter of ethics rules……
WAIT! THERE IS WAY MORE AT THE LINK DIRECTLY BELOW:
Democrats call for investigation into EPA acting chief Andrew Wheeler