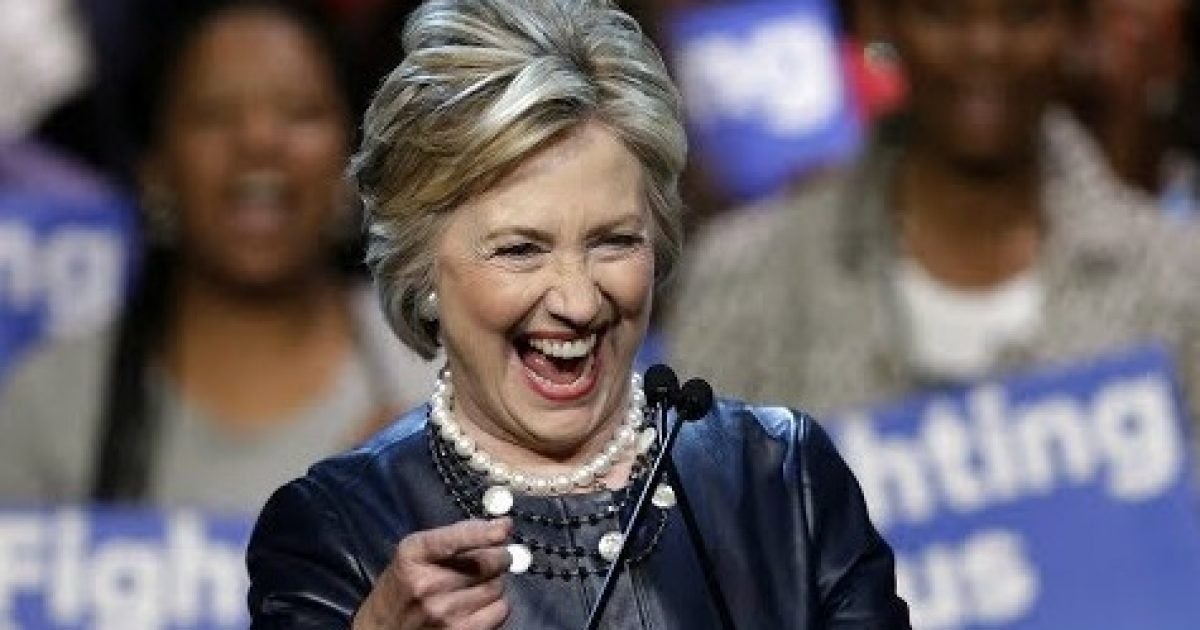 Former Presidential candidate Hillary Clinton is hiring interns to work in her New York office. Does this indicate anything about her own political future or is she just dabbling in politics for her own amusement? It appears that she in hiring interns to work part time and she has set the qualifications at a pretty high level. The pay is not all that great. These interns would be expected to be unpaid volunteers. I guess they are lucky that Hillary does not make them pay for the privilege of working for her whatever it is.
As Written and Reported By Joe Simonson for the Daily Caller:
Hillary Clinton is hiring a batch of unpaid interns for the fall to work in her New York City office, according to documents obtained by The Daily Caller News Foundation.
Applications are currently being accepted on a rolling basis and will "run from September to mid-December." The internship requires "a minimum of three days per week," and undergrads "of all majors are encouraged to apply."
Trending: Trump won? How did this analyst come to that conclusion?
While the amount of hours per day aren't specified, the "internship is unpaid."
take our poll - story continues below
Who would you vote for if the elections were held today?
Completing this poll grants you access to Great American Republic updates free of charge. You may opt out at anytime. You also agree to this site's Privacy Policy and Terms of Use.
"Interns will provide support to our staff, assisting our work on a wide range of projects. Work will include but will not be limited to: compiling press clips, monitoring social media, conducting research, drafting correspondence, and assisting with office management," the job posting states.
Clinton's office is looking for applicants who have "a high level of professionalism and discretion," "strong research and writing skills," "the ability to work collaboratively as part of a team," "strong interpersonal communication skills," "a diligent work ethic and a sense of conscientiousness," as well as "enthusiasm, dedication, and a positive attitude……
THERE IS WAY MORE HERE KEEP READING AT THE LINK BELOW:
EXCLUSIVE: Hillary Clinton Is Hiring Interns For The Fall — But Won't Pay Them A Cent | The Daily Caller