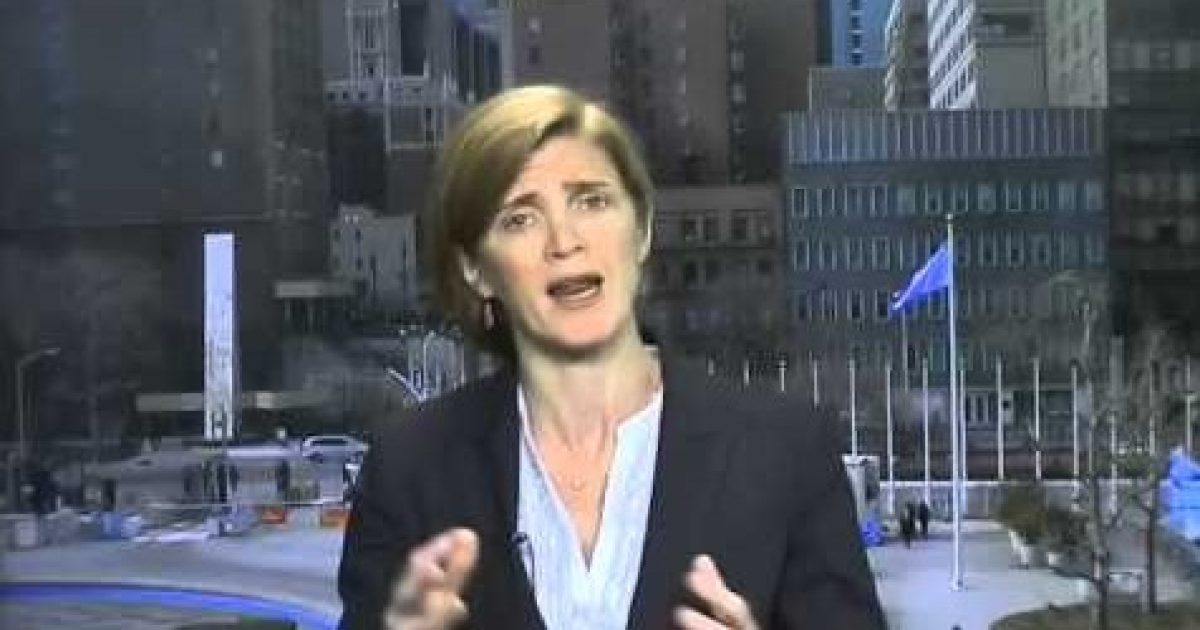 The former U.S. Ambassador to the United Nations, Samantha Power, was darn sure that Hillary Clinton was to be the next President of the United States. Like many good Democrats, Ms. Power wanted to have an appropriate celebratory party. There was a nice list of prominent women that were invited to attend. This was to be fun! As you well know, things did not go as planned. Here is a look at what happens when things go awry. 
As Written and Reported By Melissa Quinn for the Washington Examiner:
Former U.S. Ambassador to the United Nations Samantha Power hosted all of her fellow female ambassadors to the U.N. at her apartment on election night in 2016 for what she anticipated would be a celebratory evening watching Hillary Clinton win the presidency, Power revealed in a new interview.
Trending: You Thought What The Left Did to Kavanaugh Was Bad … You Ain't Seen Nothing Yet
"Well, I've had a lot of bad ideas in my life, but none as immortalized as this one," Power, who served as the ambassador to the U.N. during the Obama administration, told Politico in an interview published Monday.
take our poll - story continues below
Do you think the 2nd Amendment will be destroyed by the Biden Administration?
Completing this poll grants you access to Great American Republic updates free of charge. You may opt out at anytime. You also agree to this site's Privacy Policy and Terms of Use.
On the night of Nov. 8, 2016, Power threw a party for the 37 female diplomats at her apartment in New York City, a scene that is captured in the new HBO documentary, "The Final Year."
Power also invited Gloria Steinem and former Secretary of State Madeleine Albright, the first woman to hold the position, to the election night party, which she expected to end with Clinton's victory.
"I thought, what an amazing night for them," Power told Politico of the 37 female ambassadors to the U.N. "I mean, that's what America represents to the world, when a glass ceiling is shattered in our country, it creates a whole new sense of possibility for people ……..
KEEP READING THERE IS EVEN MORE HERE:
Samantha Power: Hosting election-night party to celebrate Clinton victory was one of my many 'bad ideas'