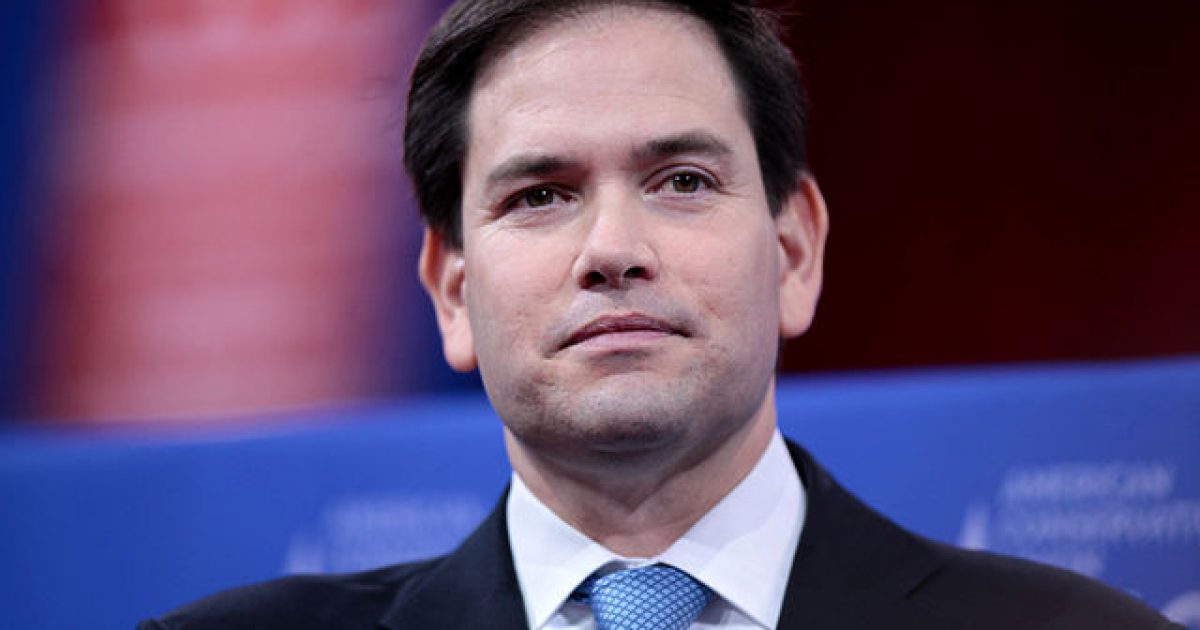 Has anyone called Marco Rubio a RINO yet?! Should we be the first? I'll leave that to you all to decide, I suppose.
But why we do we even bother mentioning such a scenario? Well, Lil' Marco came to the aide of Democratic Sen. Mark Warner's defense this week after it was revealed that Warner himself had been texting with a lobbyist for a Russian oligarch… does this surprise you?
We're pretty sure he's still a #NeverTrump – er but despite that and Warner's own attempts to keep it on the download, Rubio jumps to his aide ASAP. What a tool…
Sen.Warner fully disclosed this to the committee four months ago.Has had zero impact on our work. https://t.co/bnmI2Thedt #FoxNews

take our poll - story continues below

Completing this poll grants you access to Great American Republic updates free of charge. You may opt out at anytime. You also agree to this site's Privacy Policy and Terms of Use.

Trending: Tech Giants are Strangling our Culture and Economy

— Marco Rubio (@marcorubio) February 9, 2018
As Written and Reported By Peter Hasson for the Daily Caller:
Republican Florida Sen. Marco Rubio leapt to Democratic Virginia Sen. Mark Warner's defense Thursday night after a new report revealed Warner exchanged text messages with a top lobbyist for a Russian oligarch.

Warner texted back and forth with lobbyist Adam Waldman in an effort to contact former British spy Christopher Steele, the author of the infamous Trump-Russia dossier, Fox News reports. Waldman previously represented Russian billionaire Oleg V. Deripaska, who is known to be close to Putin.

Warner appears to have tried to keep secret his contacts with the lobbyist, saying in one text he would "rather not have a paper trail."

Despite Warner's apparent effort to keep the conversations secret, Rubio defended the Democratic senator as being transparent with the Senate Intelligence Committee. "Sen. Warner fully disclosed this to the committee four months ago," Rubio wrote on Twitter, adding that the material has "had zero impact on our work."

However, as The Daily Caller's Chuck Ross pointed out: if Sen. Warner disclosed the texts "four months ago," that would have been several months after Warner exchanged the texts…..
KEEP READING THERE IS WAY MORE HERE: