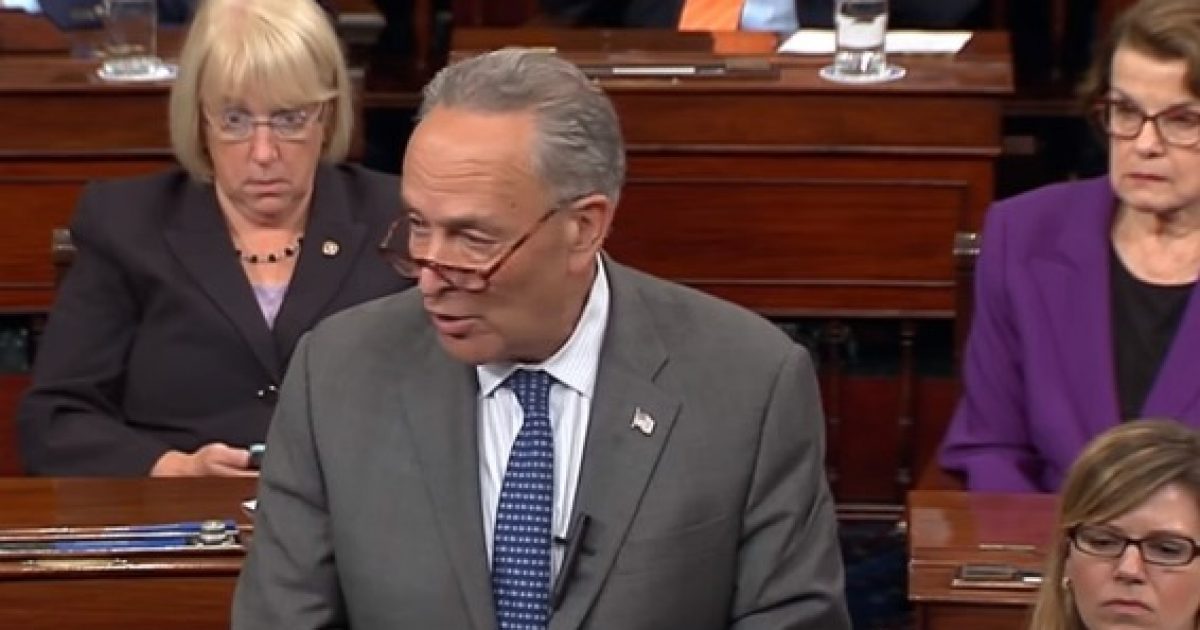 Democratic State Assemblyman Dov Hikind of Brooklyn is no longer a fan pf Senate Minority Leader Chuck Schumer. The Assemblyman points out how this Democratic party leader is betraying party causes. What tipped the assemblyman off? It was because of a fundraising letter that he received from Schumer. Mr. Hikind made no bones about what he thought about the contents of that mailer. You can read them here.
As Written and Reported By and For Fox News Insider:
A longtime Democratic New York State lawmaker ripped Senate Minority Leader Charles Schumer (D-N.Y.), declaring that he will support the GOP until Schumer can "restore sanity and honesty" to the party.
Trending: Former Federal Prosecutor Says 'Rosenstein Deeply Involved in Effort to Try to Remove Trump From Office' (Video)
State Assemblyman Dov Hikind of Brooklyn slammed Schumer's attacks on President Trump, which were sent as part of a fundraising call.
take our poll - story continues below
Who would you vote for if the elections were held today?
Completing this poll grants you access to Great American Republic updates free of charge. You may opt out at anytime. You also agree to this site's Privacy Policy and Terms of Use.

Hikind, who is not running for re-election, wrote on Facebook that Schumer, who is also from Brooklyn, "omitted vital information" about the economy, potential peace with North Korea and low unemployment.
"Senator Schumer, in your letter you promise to fight for Democratic values and go on at great length to fully villainize the current administration," Hikind wrote.
"You forgot to tell us about the economy. As good as it's been, economists expect even more growth through the end of the year."
Hikind said the Democratic Party is "betraying the ideals that our party once stood for — American values."
"As a fellow Democrat, I ask you to work to restore sanity and honesty to our party," Hikind wrote in response. "Until then, I'm afraid the Republicans have my support."
In a Facebook post last week, Hikind wrote "G-d help us!" in response to a young socialist defeating longtime U.S. Rep. Joe Crowley in a House primary.
DNC chairman Tom Perez said this week he believes candidates like Alexandria Ocasio-Cortez are "the future" of Democratic Party.
Responding on "America's Newsroom," Ari Fleischer said remarks like that from Perez and other Democrats should be celebrated by Republicans heading into the midterms. …….
CLICK THE LINK BELOW TO FINISH THIS STORY:
'Republicans Have My Support': NY Dem Slams Schumer, Says Party 'Betraying' American Values | Fox News Insider