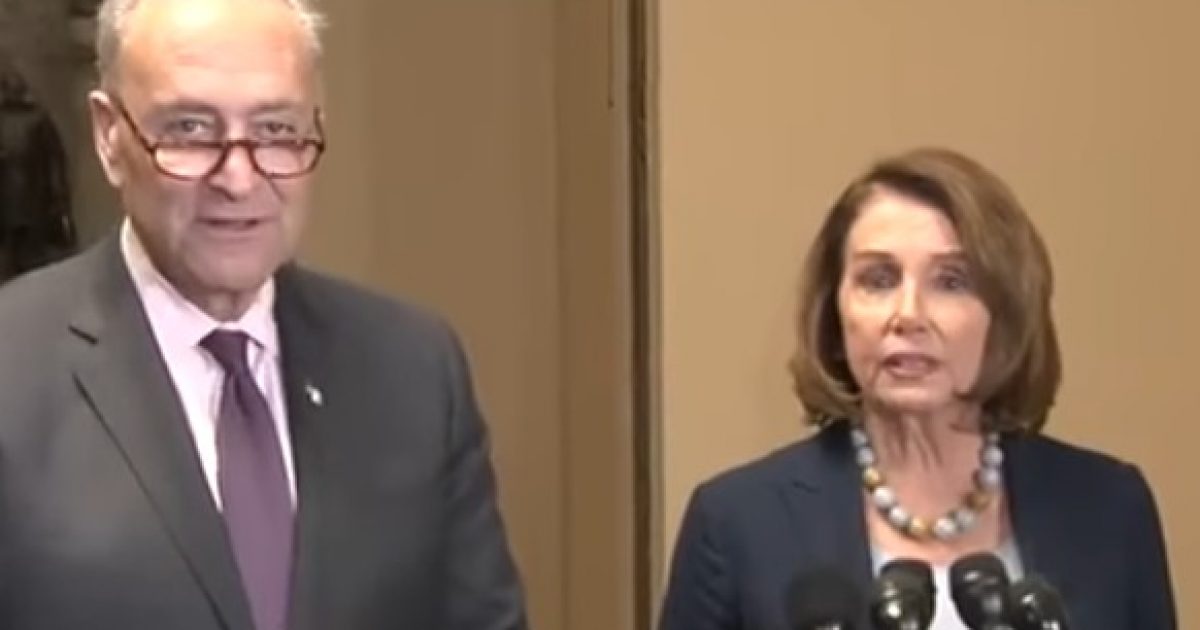 Democratic Senator Chuck Schumer made it perfectly clear by his inactions that illegal children on the border are just pawns in his political arena. The Democratic Leader has made it plain that he thinks that President Trump can fix it an should fix it. By keeping the pot stirred, he sees an advantage for the Dems. He will keep the narrative going as long as he can.
Liberals move seamlessly from one outrage campaign to the next with their perpetual outrage from their Russian collusion fairytale always running in the background of their latest outrage campaign. Outrage, not actually solving problems, is their specialty.
Democrats: "Children are being separated from their parents!" Also Democrats: "We reject legislation to stop separating children from their parents!"
Trending: Damning New Evidence "Appears"
As Written and Reported By Alexander Bolton for The Hill:
Senate Democratic Leader Charles Schumer (N.Y.) on Tuesday dismissed a legislative proposal backed by Republican leaders to keep immigrant families together at the border, arguing that President Trump could fix the problem more easily with a flick of his pen.
"There are so many obstacles to legislation and when the president can do it with his own pen, it makes no sense," Schumer told reporters. "Legislation is not the way to go here when it's so easy for the president to sign it."
Asked if that meant Democrats would not support a bill backed by Senate Majority Leader Mitch McConnell (R-Ky.) to keep immigrant families together while seeking asylum on the U.S. border, Schumer said they want to keep the focus on Trump.
"Again, the president can change it with his pen," he said, warning that Republicans would likely try to add poison-pill provisions to any immigration bill that came to the floor.
"Unacceptable additions have bogged down every piece of legislation we've done," he said.
Schumer's opposition to a legislative fix means there likely won't be a quick end to the emotional images of immigrant children being separated from their families unless Trump backs down and…..
take our poll - story continues below
Should Congress Remove Biden from Office?
Completing this poll grants you access to Great American Republic updates free of charge. You may opt out at anytime. You also agree to this site's Privacy Policy and Terms of Use.
KEEP READING THERE IS WAY MORE HERE:
Schumer rejects GOP proposal to address border crisis | TheHill