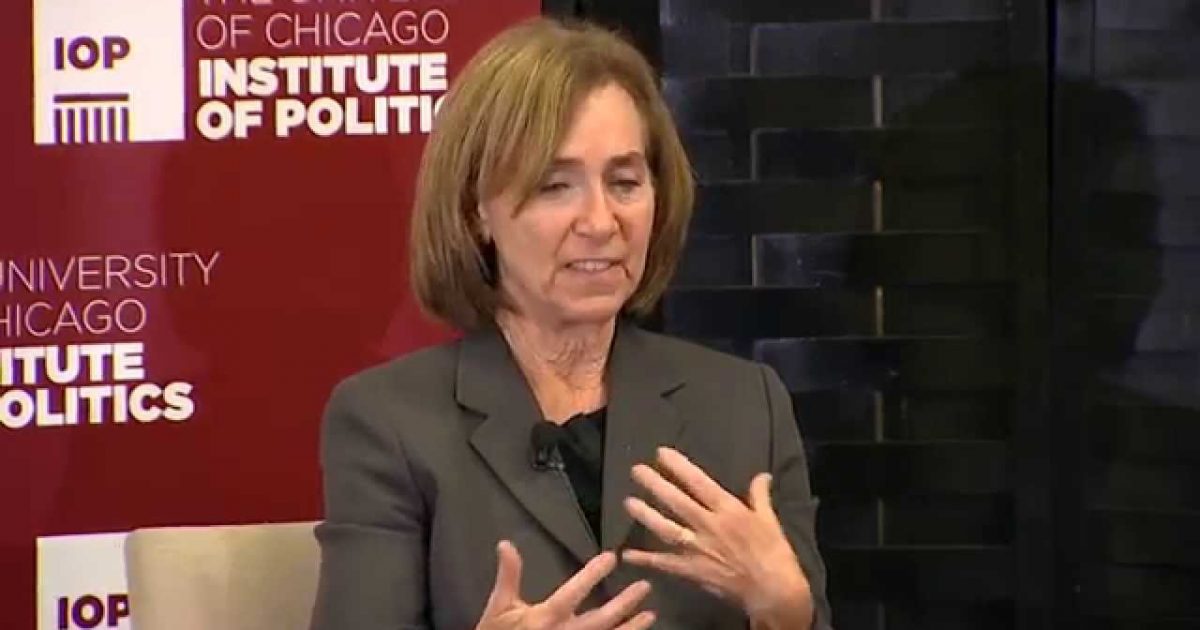 The former Democratic chair of the Federal Elections Commission, Ann Ravel, wants any political speech that she does not agree with to be subject to libel suits. Seizing upon a feeble Russian attempt to use social network ads to influence the election, she has attacked what she calls "Fake News." 
Fortunatley, Mz. Ravel is no longer a member of the FEC and can only publish opinion pieces as to her wishes. If she had her way, however, Drudge, Facebook, Google, and even you would be subject to libel for just passing the story along. That really sounds like a suppression of free speech to many people.
Ann Ravel is only for free speech as she defines it. If it is not aligned with her narrative it is de facto "Fake News."
Trending: Nigel Farage Warns of Globalist Plot
As Written By Paul Bedard for the Washington Examiner:
take our poll - story continues below
Completing this poll grants you access to Great American Republic updates free of charge. You may opt out at anytime. You also agree to this site's Privacy Policy and Terms of Use.
Political content on the internet, paid or not, should face substantial federal regulation to eliminate undefined "disinformation," and users of platforms and news feeds, from Facebook, to Twitter, to the Drudge Report and even New York Times, could be punished for sharing "fake news" from those sites, the former Democratic chair of the FEC is urging.
In a broad proposal that adds threatening libel suits to regulatory plans already pushed by Democrats on the Federal Election Commission, ex-chair Ann Ravel believes that there is support for expanded regulation in the wake of reports foreign governments spent $100,000 on 2016 political ads on Facebook.
She would include "fake news," not just paid ads, to be regulated, though it's never defined other than the Democrat's description of "disinformation." And anybody who shares or retweets it could face a libel suit.
She would also use regulation to "improve voter competence," according to the new proposal titled…..
THERE'S MORE HERE AT THE LINK BELOW!
Drudge, Facebook, NYT readers could face libel suits for sharing 'fake news'