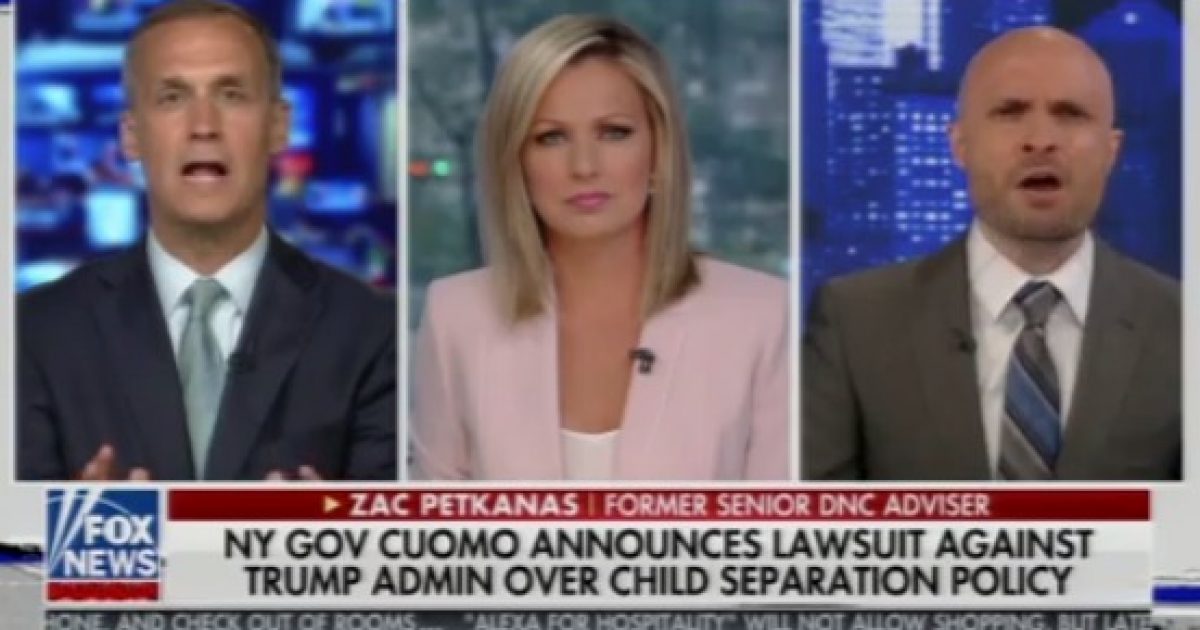 FOX News' Corey Lewandowski was not having the children being separated from parents sob story being put forth by Clinton staffer Zac Petkanas. Petkanas was trying to take the moral high ground with his love for a poor illegal autistic child. There is no way to tell if it was an actual story or made up as so many liberal stories are. Mr. Lewandowski's response to the story started the fight.

As Written and Reported By Virginia Kruta for the Daily Caller:
'Go ask Jamiel Shaw what it's like.'
Former Trump campaign manager Corey Lewandowski set off former Hillary Clinton staffer Zac Petkanas during an explosive Fox News segment Tuesday evening.
Responding to the news that New York Governor Andrew Cuomo had announced his intention to sue the Trump administration over the current "zero tolerance" illegal immigration policy, Lewandowski claimed that Cuomo was looking for an easy hook to drive his potential run for the presidency.
"As soon as you cross the border illegally, you have committed an act which is a disservice to all of the people who have stood in line and waited to get into this country legally. And this governor doesn't understand what that means and he thinks it's his path forward but it's not."
Petkanas, when asked by host Sandra Smith what he thought of Cuomo's announcement, pivoted to an anecdote. He said, "I read about a ten-year-old girl with down syndrome who is taken from her mother and put in a cage."
Lewandowski interrupted with a "sad trombone" sound, "wah, wah," and Petkanas exploded.
He asked, "Did you say 'wah, wah,' about a ten-year-old with down syndrome being taken from her mother? How dare you? How dare you? How absolutely dare you, sir? How dare you? We have infants who are being taken from their mothers. We have infants that are….
KEEP READING THERE IS WAY MORE HERE:
Trending: Damning New Evidence "Appears"
Fox Segment Goes Off The Rails As Corey Lewandowski Squares Off With Hillary Staffer | The Daily Caller
take our poll - story continues below
Should Congress Remove Biden from Office?
Completing this poll grants you access to Great American Republic updates free of charge. You may opt out at anytime. You also agree to this site's Privacy Policy and Terms of Use.