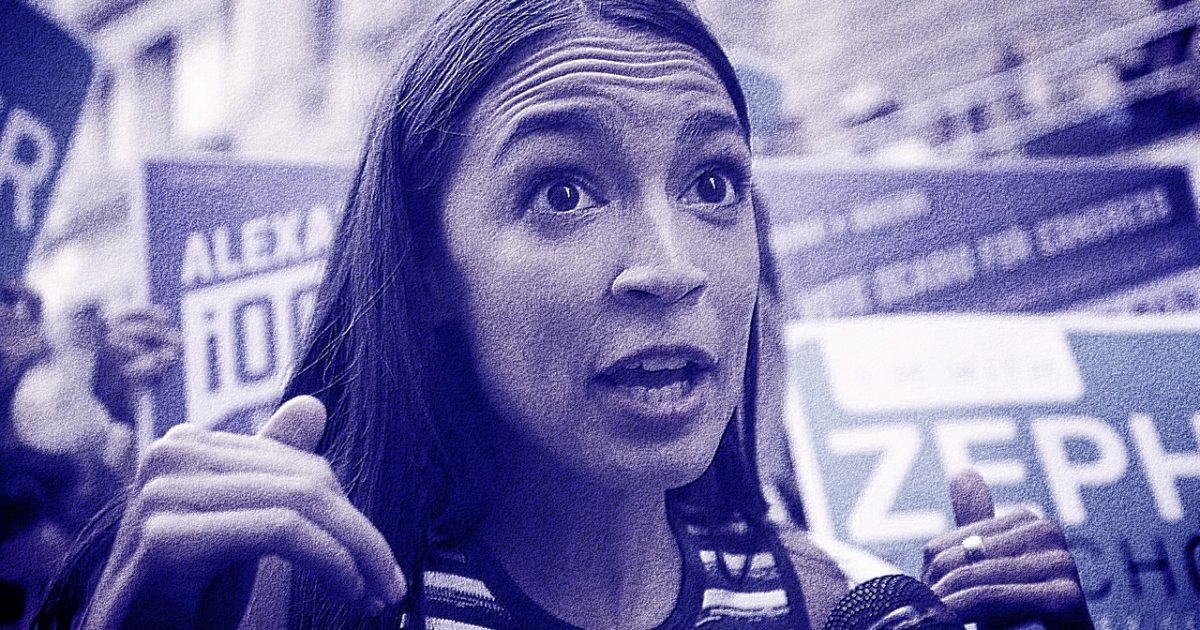 Alexandria Ocasio-Cortez is the Democratic socialist upstart running for Congress in New York's 14th District. Like an good liberal,  she is free swinging with her so-called political facts. This is an excellent example of what President Ronald Reagan meant when he said, "It isn't so much that liberals are ignorant. It's just that they know so many things that aren't so." Well, Politifact is not one to let bad facts go unchallenged. This statement by Ocasio-Cortez received a few Pinocchio's. Read on.
As Written and Reported By Kasey Dillon for the Daily Wire:
In a recent interview, self-described democratic socialist and congressional candidate Alexandria Ocasio-Cortez pontificated about the reason for the low unemployment rate, warranting a response from Politifact.
Trending: Kanye West: 'I Am Running for President of the United States'
In the interview with PBS, Ocasio-Cortez claimed unemployment is low because "everyone has two jobs" and "people are working 60, 70, 80 hours a week and can barely feed their family."
take our poll - story continues below
Should Congress Remove Biden from Office?
Completing this poll grants you access to Great American Republic updates free of charge. You may opt out at anytime. You also agree to this site's Privacy Policy and Terms of Use.
Politifact gave this statement a "pants on fire" rating.
"In our review, we found many reasons why unemployment is low, and not for the overwork that Ocasio-Cortez cited," the article wrote. "The biggest factors include strong economic confidence and the long-running economic recovery."
Politifact then cited the Department of Labor including a statistic that only six to seven million people have multiple jobs compared to 148 million Americans who only have one job. They added, "So by the official statistics, multiple job holders account for a tiny fraction of American workers."
The article also pointed out that this disparity is not unusual and has remained nearly the same since the recovery from the Great Recession.
Politifact then disproved Ocasio-Cortez's statement that Americans are working far more than the typical 40-hour week. "This assertion is equally dubious," the article …..
THERE IS WAY MORE HERE KEEP READING AT THE LINK BELOW:
Politifact Torches Ocasio-Cortez For Lying | Daily Wire