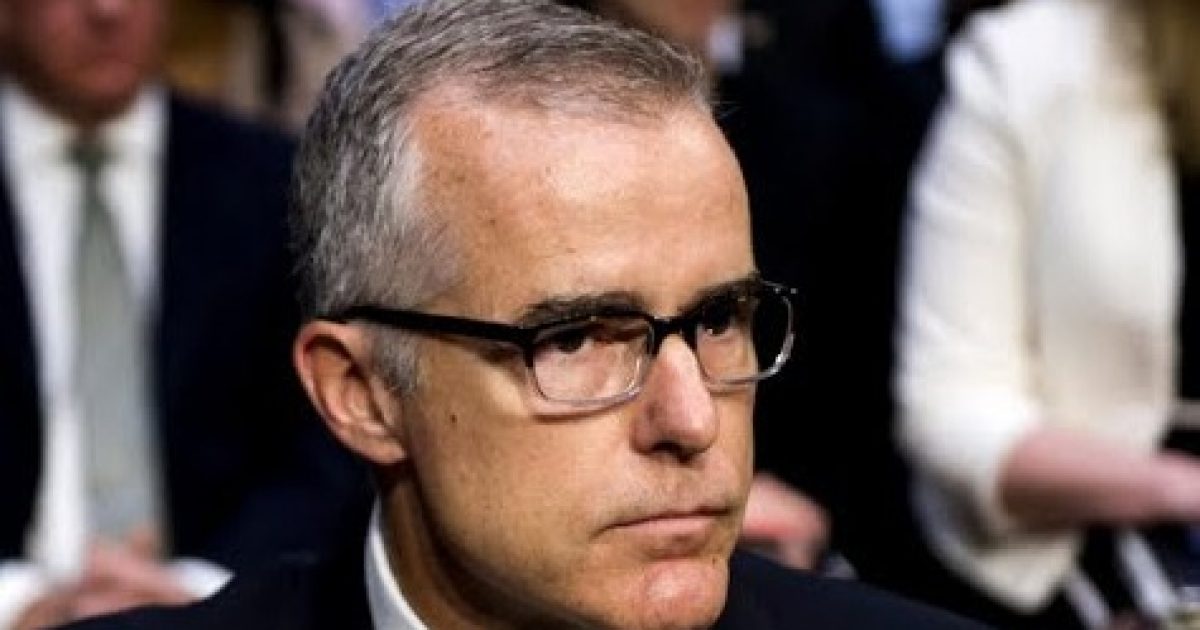 Andrew McCabe's lawyer is fighting the FBI and the DOJ for more documentation on why his client was fired. The lawsuit is a Freedom of Information style lawsuit to uncover all communications dealing with the decision to fire Andrew McCabe. The premise seems to be that Assistant FBI Director McCabe was denied due process in his firing. In just two days, on June 14th, Inspector General Horowitz will be releasing his report and in that report will most likely be the reasons for the firing of McCabe. McCabe still maintains that he has done NOTHING wrong. 
As Written and Reported By Christian Datoc for the Washington Examiner:
A lawyer for former FBI Deputy Director Andrew McCabe has filed a lawsuit in Washington, D.C., against the Justice Department and FBI.
According to the filing, the lawsuit stems from the DOJ's failure to produce certain documents, requested by McCabe's lawyer David Snyder, pertaining to McCabe's January 2018 firing.
Snyder argues that DOJ officials are blocking the release of the documents in order to insulate the department from other lawsuits.
"Based on these fears, Defendants appear to have preemptively decided not to disclose the documents to Plaintiff," the suit reads.
Snyder told the AP he and McCabe will not "create or adjudicate under secret law or procedure."
The suit comes just days before an explosive report from the DOJ's inspector general is set to be released.
Rep. Peter King, R-N.Y., said Tuesday that the IG report "will show improprieties here by Director [James] Comey and the way he proceeded, and also Andrew McCabe, at the very least."
The report is scheduled to be made public on June 14, which happens to be President Trump's birthday…….
WAIT! THERE IS STILL MORE. READ THE LETTER AND COMPLETE THE ARTICLE HERE:
Trending: General Mattis Blasts The Press! [Video]
Andrew McCabe's lawyer sues the FBI, DOJ
take our poll - story continues below
Should Congress Remove Biden from Office?
Completing this poll grants you access to Great American Republic updates free of charge. You may opt out at anytime. You also agree to this site's Privacy Policy and Terms of Use.