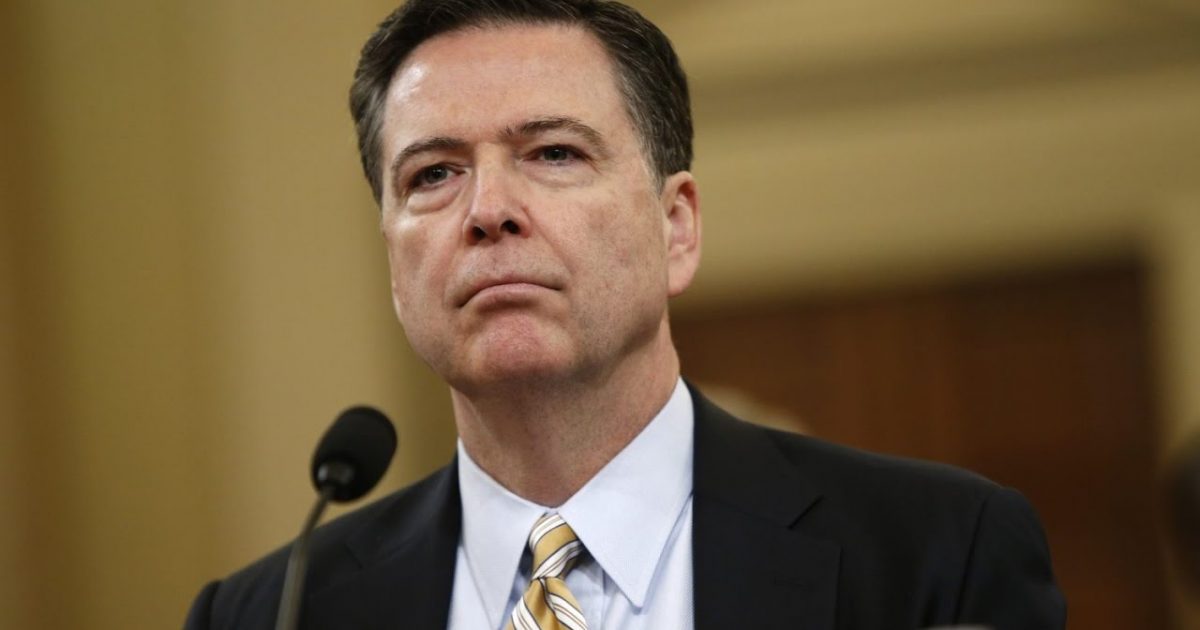 There is an actual grievance to disbar James Comey, former FBI director. The move comes in the State of New York and was filed by Ty Clevenger. Mr. Clevenger is taking the Director to task over the Hillary Clinton scandals. Comey is accused of lying to Congress and destroying evidence in the Clinton email scandal. To add to the drama, former Attorney General Loretta Lynch is also named in the grievance. This will be an action that deserves to be followed.
As Written By Stephen Dinan for The Washington Times: 
A crusading lawyer filed a bar grievance this week accusing former FBI Director James Comey of lying to Congress and destroying potential evidence in the Clinton email scandal, in a process that could end up costing him his law license.
Trending: Putin Smacks US Congress On Russian Meddling
Ty Clevenger filed the grievance in New York, where Mr. Comey was a former U.S. attorney and is licensed to practice law.
take our poll - story continues below
Completing this poll grants you access to Great American Republic updates free of charge. You may opt out at anytime. You also agree to this site's Privacy Policy and Terms of Use.
Mr. Clevenger said Mr. Comey's testimony to Congress that he did not predetermine the outcome of the FBI's probe into former Secretary of State Hillary Clinton is belied by revelations this week that he in fact started drafting an exoneration months before even speaking with Mrs. Clinton.
"Insofar as Mr. Comey gave materially false testimony to Congress, it appears that he violated Rules 1.0(w), 3.3(a)(1), and 8.4 of the New York Rules of Professional Conduct," Mr. Clevenger wrote.
He also asked to renew grievances in New York against former Attorney General Loretta Lynch, saying Mr. Comey's claim that she tried to pressure him to downplay the Clinton probe should subject her to scrutiny.
The state grievance committee had deferred an investigation in January, saying there were ongoing probes by ……
KEEP READING, THERE IS A LOT MORE HERE:
Lawyer files to have ex-FBI chief James Comey disbarred after Clinton scandal – Washington Times