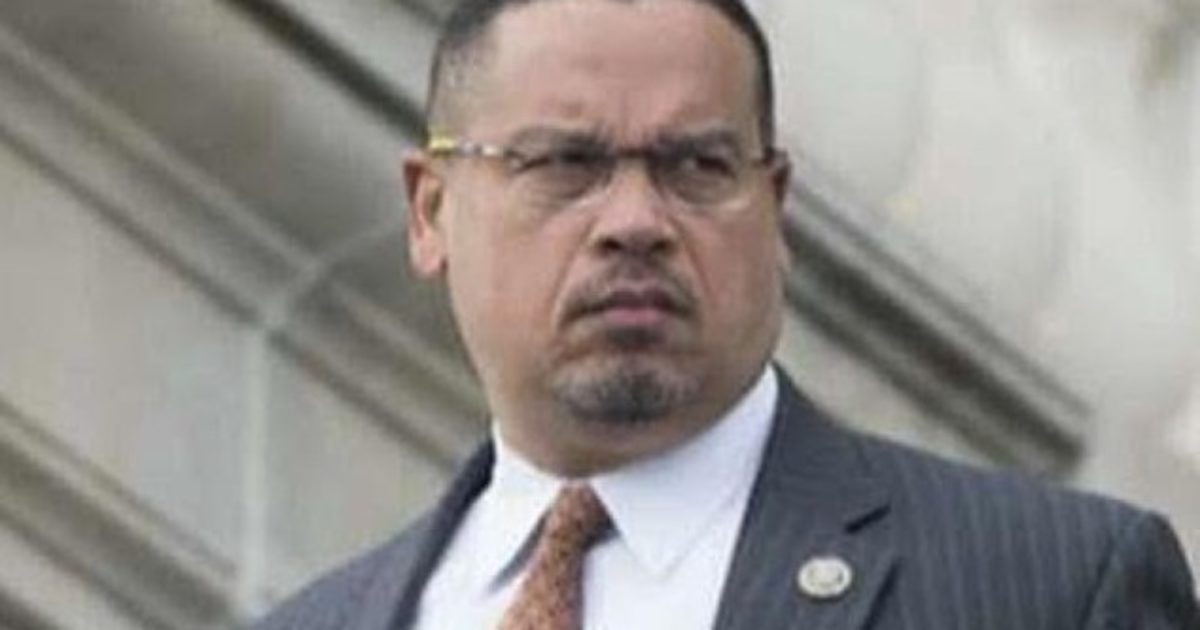 Regarding the allegations of abuse, the Minneapolis Police Department just refused to investigate the charges against Rep. Ellison. Keith Ellison is co-chair of the DNC and is also currently running to be Attorney General for the State of Minnesota. An ex-girlfriend has leveled charges of physical and mental abuse perpetrated by Mr. Ellison. Apparently, Ms. Karen Monahan did not or was unable to deliver the video proof that she had of the abuse. Unlike the allegations against Judge Kavanaugh, it is not the seriousness of the charge that assumes guilt if you are a progressive left-winged member of the Democratic Party. The double standard strikes again.
As Written and Reported By Chris White for the Daily Caller:
The Minneapolis Police Department is referring claims that Rep. Keith Ellison assaulted one of his ex-girlfriends to another jurisdiction, citing conflicts of interest, according to local reports Wednesday.

Trending: Trump won? How did this analyst come to that conclusion?

The Minnesota Democratic-Farmer-Labor (DFL) Party asked the department to look into claims in August that the Minnesota Democrat dragged local activist Karen Monahan off a bed when the two were dating. A county prosecutor declined to review a report the party commissioned that did not substantiate the allegation.

take our poll - story continues below

Who would you vote for if the elections were held today?

Completing this poll grants you access to Great American Republic updates free of charge. You may opt out at anytime. You also agree to this site's Privacy Policy and Terms of Use.

"Due to a conflict of interest, or the appearance of a conflict of interest, the Minneapolis Police Department will not be handling the matter involving Congressman Keith Ellison," the police said in a statement. "The Minneapolis Police Department is in communication with other law enforcement agencies who we may refer this case to."

Minneapolis City Attorney Susan Segal gave the report to Dakota County Attorney James Backstrom to avoid a conflict of interest given Ellison's son serves on the Minneapolis City Council.

Backstrom told Segal that his office would not…….
KEEP READING! THERE IS WAY MORE AT THE LINK DIRECTLY BELOW!
Minneapolis Police Refuse To Investigate Claims Against Rep. Ellison | The Daily Caller