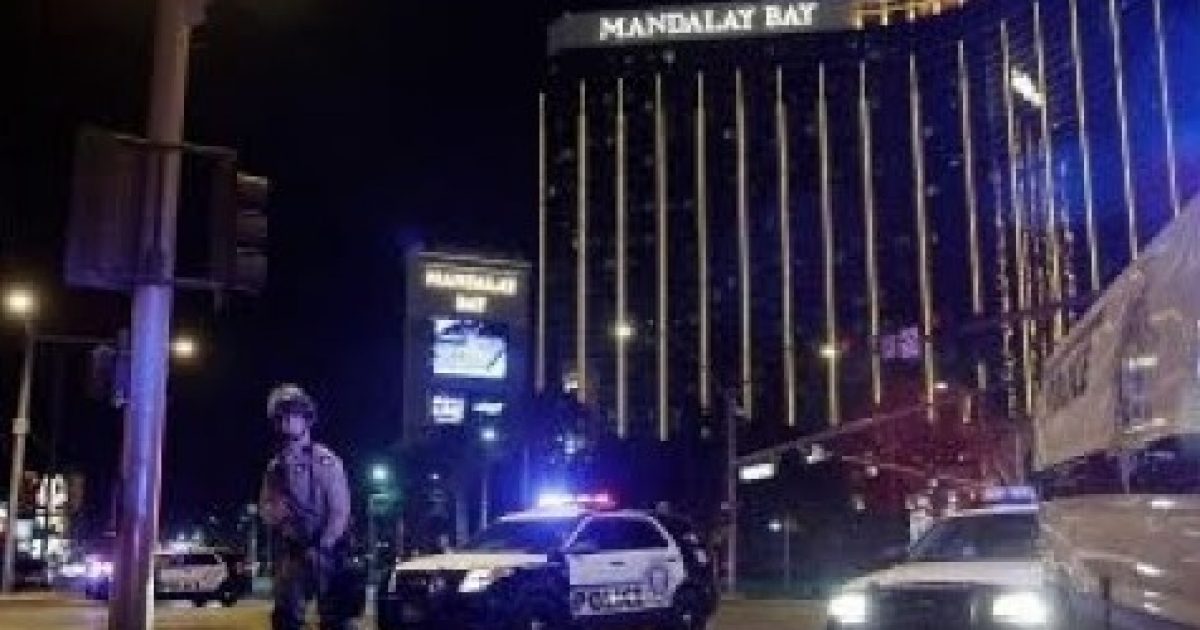 The issues of investigating a horrific incident like the Las Vegas shooting makes it difficult to determine a timeline of events. The timeline in Las Vegas has changed for at least the third time. The facts coming out only in bits and dabs along with a changing timeline drives anyone seeking an answer to distraction. Add to this the fact that the MGM Hotel has a vested interest in protecting itself from litigation and you see how tricky things can get. It all revolves around when the security guard got shot by Paddock. When did Paddock shoot him and when did he open fire on the audience below him.
As Written By Chris Enloe for The Blaze:
Las Vegas investigators have once again revised the timeline of the Oct. 1 Las Vegas shooting, which took the lives of nearly five dozen people and injured more than 500 others.
What do police say now?
Trending: Kanye West: 'I Am Running for President of the United States'
Clark County Sheriff Joseph Lombardo said Friday investigators now believe the shooter, Stephen Paddock, shot and injured a Mandalay Bay security guard, Jesus Campos, around the same time he opened fire on concert-goers at a country music festival on the Las Vegas strip, according to the New York Times.
take our poll - story continues below
Should Congress Remove Biden from Office?
Completing this poll grants you access to Great American Republic updates free of charge. You may opt out at anytime. You also agree to this site's Privacy Policy and Terms of Use.
It wasn't clear whether Paddock was already firing on the crowd when he turned and shot at Campos or if he shot him and then turned on the crowd. Paddock had cameras in and around his room so he could monitor police activity.
Police last changed the timeline on Monday, saying that Paddock shot Campos at 9:59 p.m. before opening fire on the crowd at 10:05 p.m. They originally said Campos was shot after Paddock finished firing at the crowd.
Why did they change the timeline again? …….
KEEP READING THERE IS MORE HERE:
Police announce another Las Vegas shooting timeline update that adds major twist to investigation – TheBlaze