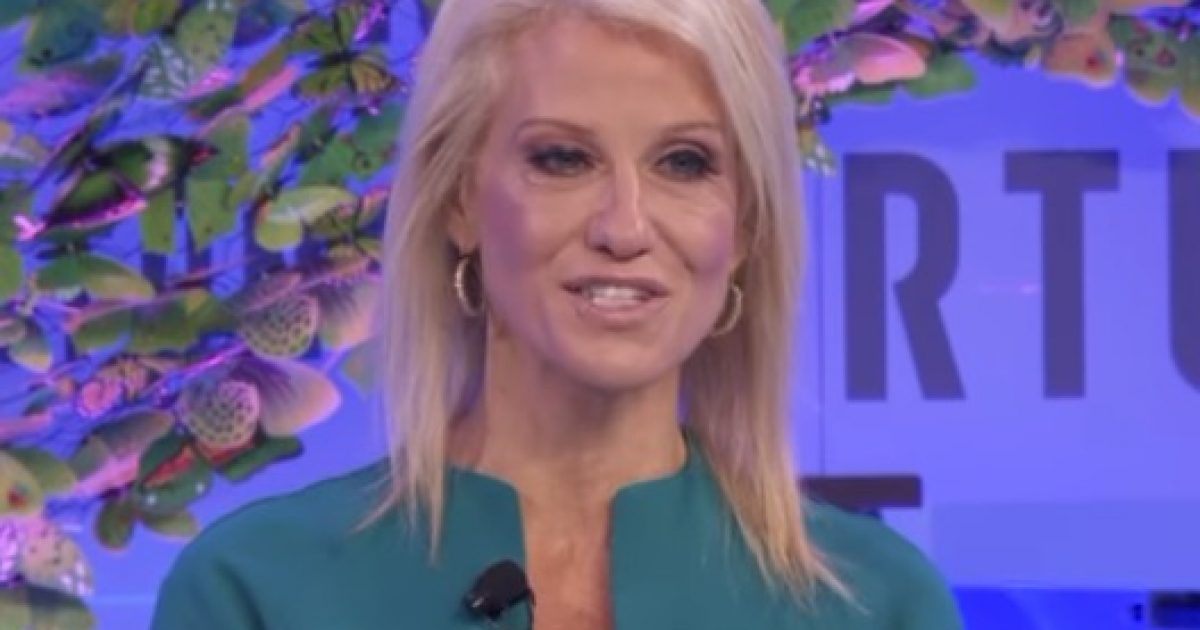 If you want to get into an intellectual discussion with Kellyanne Conway, you do not want to come to the table unarmed. Also, be warned, when you ask a question that is nothing more than a slanted attack on the President of the United States, you better be prepared to get some feedback. That is what happened to Fortune magazine staffer, Michal Lev-Ram, when she accused Kellyanne and the President of bias in the President's immigration policies. Here are the cool-handed remarks from a magnificent Champion of our President. 

As Written By Penny Starr for Breitbart: 
Kellyanne Conway is the first woman to win a presidential campaign, but she is a Republican, so Fortune magazine's editors excluded her from their 2017 list of 'the most powerful women.'
Trending: Explosive Allegation Rocks the Election in Georgia
The editors then set her up for a media ambush on Wednesday at Fortune's summit in Washington, but she quickly flipped them onto their backs.
take our poll - story continues below
Should Congress Remove Biden from Office?
Completing this poll grants you access to Great American Republic updates free of charge. You may opt out at anytime. You also agree to this site's Privacy Policy and Terms of Use.
Moderator Pattie Sellers, the assistant managing editor at Fortune, casually handed the microphone to a self-described feminist and Fortune staffer who has disparaged President Donald Trump. The staffer, Michal Lev-Ram, quickly accused Conway:
You and President Trump have repeatedly talked about immigrants as criminals and yet statistics show that immigrants, both documented and undocumented, are less likely to commit crimes than people born here in this country," said Lev-Ram, whose recent work includes a commentary on her complicated relationship with Barbie dolls.

You've also talked about them in the context of taking jobs from people who are born here and I'd like to point out here that the most entrepreneurial demographic is foreign born.

So can you please explain what good the restrictions that you're proposing on immigration, the anti-immigration rhetoric that you've put forward does other than foment division……
KEEP READING THERE IS MORE HERE:
Kellyanne Conway Easily Pins Feminist Tag-Team at Fortune's 'Most Powerful Women' Event – Breitbart