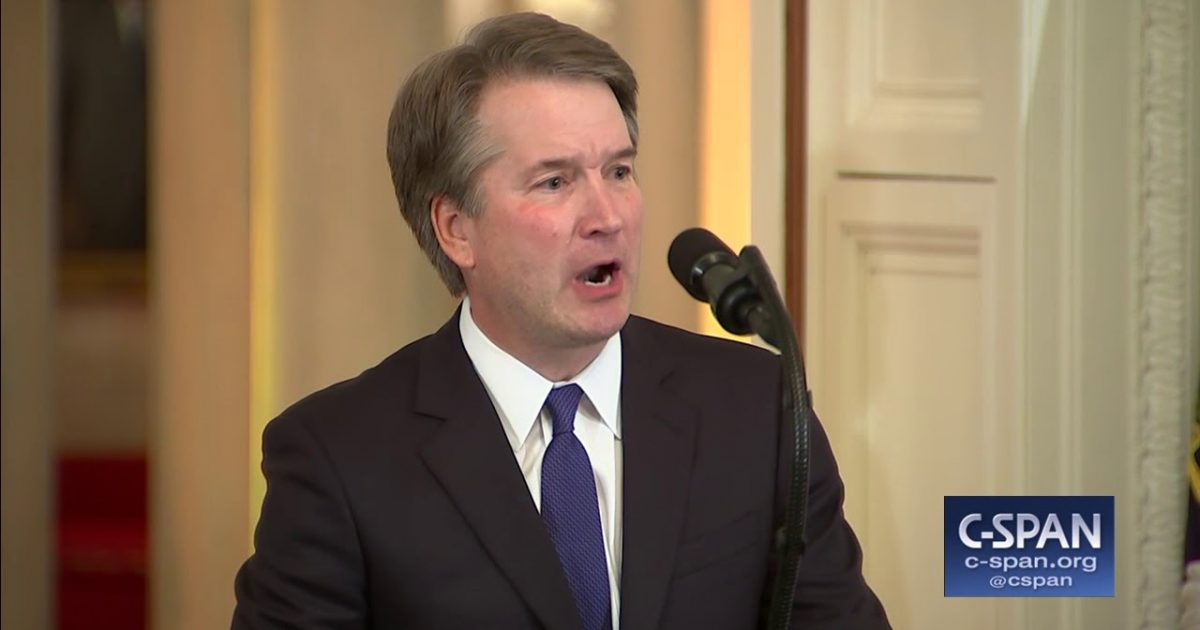 As President Trump's nominee for Supreme Court Justice moves towards Congressional hearings, Judge Brett Kavanaugh is already being demeaned by the progressive left for having tightly held religious beliefs. In an all too familiar attack by the Left, persons with religious beliefs are deemed unfit to serve anywhere in the government. Will Judge Kavanaugh be asked about his Catholic beliefs? Isn't it against the Constitution to use religion as a litmus test for office? Will the Democrats do it anyway? What does this mean for all Christians? Read on.
As Written and Reported By John Daniel Davidson for The Federalist:
The American Left equates sincere religious faith with bigotry. That's why Kavanaugh will almost certainly face a religious test from Senate Democrats.
Trending: CNN Panel Bashes Hillary Clinton?
In his remarks Monday night upon accepting President Trump's nomination to the Supreme Court, Brett Kavanaugh said this: "My judicial philosophy is straightforward. A judge must be independent, and must interpret the law, not make the law. A judge must interpret statutes as written, and a judge must interpret the Constitution as written, informed by history and tradition and precedent."
take our poll - story continues below
Should Congress Remove Biden from Office?
Completing this poll grants you access to Great American Republic updates free of charge. You may opt out at anytime. You also agree to this site's Privacy Policy and Terms of Use.
You'd think that would be enough to settle the question of whether Kavanaugh is fit to be a Supreme Court justice: he obviously is. But he also said he is "part of a vibrant Catholic community in the D.C. area," which means there's no question he'll face stiff opposition from Senate Democrats. In fact, Kavanaugh will almost certainly face a religious test from Senate Democrats.
Never mind that religious tests are explicitly forbidden by Article VI of the U.S. Constitution, which states that "no religious test shall ever be required as a qualification to any office or public trust under the United States." Senators are of course free to vote against any nominee for any reason, including their own anti-religious bias. And while formal religious tests in statue have been outlawed since the Supreme Court settled the matter in 1961, Democrats these days have no special regard for the Constitution or Court rulings they don't like. (Recall that in 2014, every single Senate ……
THERE IS WAY MORE HERE. CLICK THE LINK BELOW TO CONTINUE:
Democrats Will Impose A Religious Test On Brett Kavanaugh