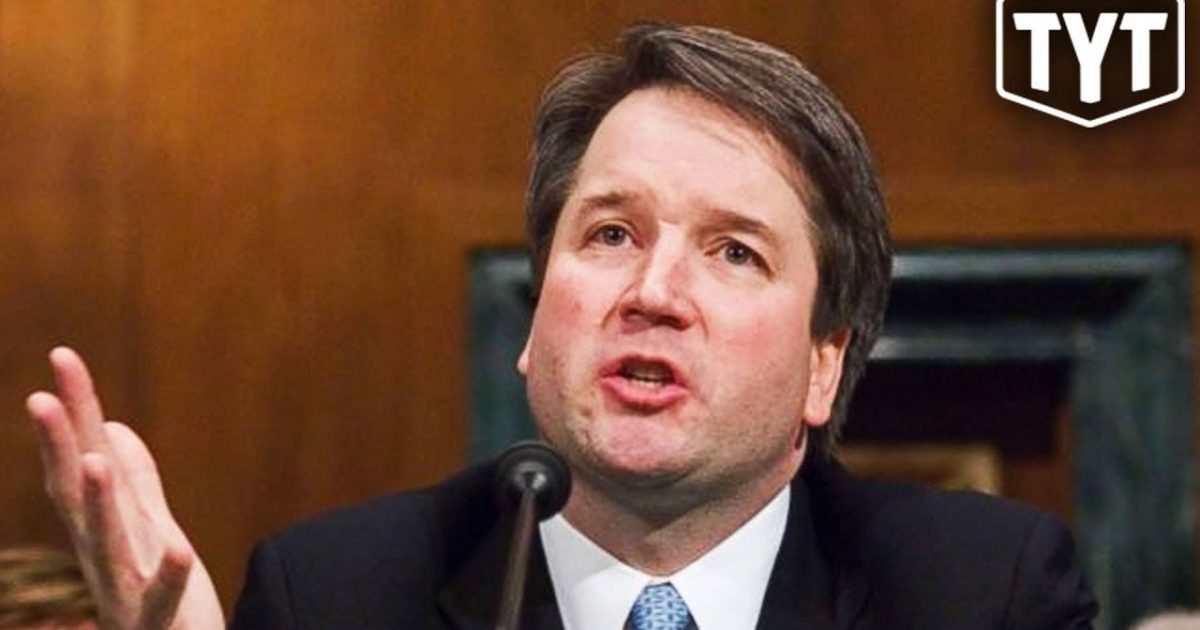 In a new bit of the anonymous letter story, a Kavanaugh classmate was also named as being a part of the so-called assault upon a teenage girl back in the early 1980s. Mark Judge found out that he had been named in the letter when he was asked about that during an interview with The New Yorker. Heck of a way to learn you have been accused of a crime. Does all this sound suspicious to you? Look what Judge says about the Judge.
As Written and Reported By John McCormack for The Weekly Standard:
Mark Judge says he learned he was named in the letter during an interview with the New Yorker.
Trending: Former Federal Prosecutor Says 'Rosenstein Deeply Involved in Effort to Try to Remove Trump From Office' (Video)
On Friday morning, The New Yorker's Jane Mayer and Ronan Farrow reported on a letter alleging possible sexual misconduct by Brett Kavanaugh while he was a high-school student. According to the New Yorker:
take our poll - story continues below

Who would you vote for if the elections were held today?

Completing this poll grants you access to Great American Republic updates free of charge. You may opt out at anytime. You also agree to this site's Privacy Policy and Terms of Use.

"The woman, who has asked not to be identified, first approached Democratic lawmakers in July, shortly after Trump nominated Kavanaugh. The allegation dates back to the early nineteen-eighties, when Kavanaugh was a high-school student at Georgetown Preparatory School, in Bethesda, Maryland, and the woman attended a nearby high school. In the letter, the woman alleged that, during an encounter at a party, Kavanaugh held her down, and that he attempted to force himself on her. She claimed in the letter that Kavanaugh and a classmate of his, both of whom had been drinking, turned up music that was playing in the room to conceal the sound of her protests, and that Kavanaugh covered her mouth with his hand. She was able to free herself. […]
In a statement, Kavanaugh said, "I categorically and unequivocally deny this allegation. I did not do this back in high school or at any time."

Kavanaugh's classmate said of the woman's allegation, "I have no recollection of that."
The Kavanaugh classmate quoted in the New Yorker is Mark Judge, a writer in Washington, D.C. Judge spoke to THE WEEKLY STANDARD Friday afternoon, strongly denying that any such incident ever occurred. "It's just absolutely nuts. I never saw Brett ……
THERE IS WAY MORE AT THE LINK BELOW. KEEP READING:
Kavanaugh Classmate Named in Letter Strongly Denies Allegations of Misconduct