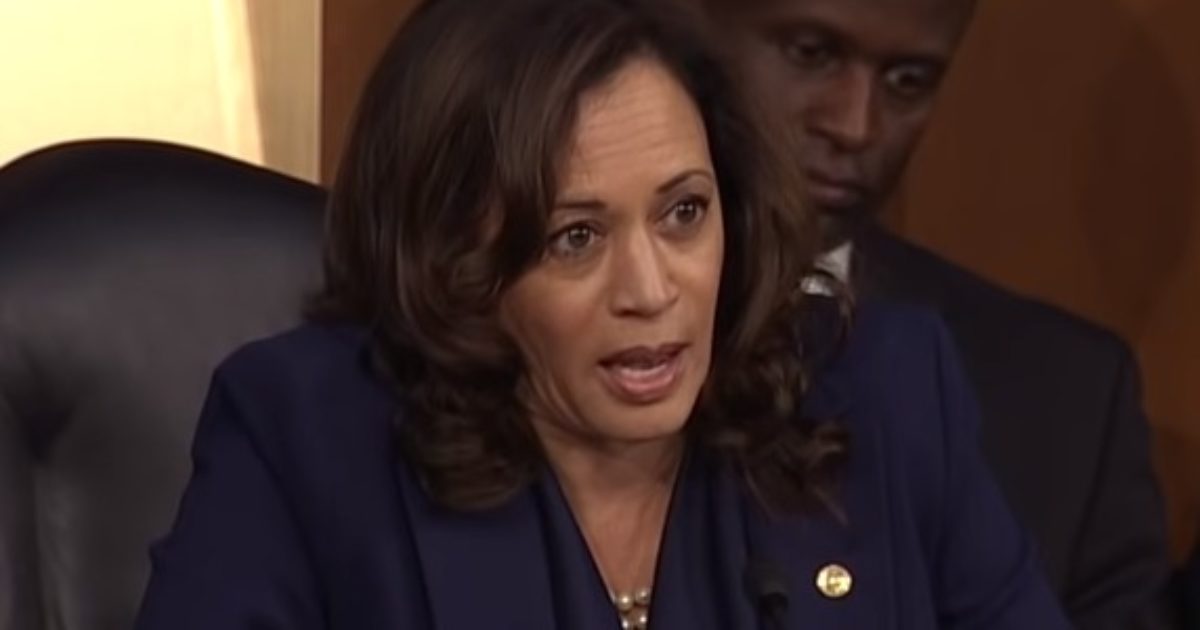 California Democratic Senator Kamala Harris is trying to raise a few dimes off of the Kavanaugh hearings. In the finest traditions of the Democratic Party, her fundraisers will not let a good crisis go to waste. One of her primary supporters is MoveOn.org. They are funded by billionaire globalist George Soros. They have blast out an email on her behalf. You can guess the motivational subject of the email.
As Written and Reported By Aaron Klein for Breitbart: 
NEW YORK — The far-left activist group MoveOn.org sent out a blast email from Sen. Kamala Harris (D-CA) utilizing the sexual assault allegations against Brett Kavanaugh to fundraise for Harris's Democratic colleague from Indiana, Sen. Joe Donnelly, who is facing a reelection battle.
Trending: Nigel Farage Warns of Globalist Plot
"I walked out," Harris boasts in the fundraising appeal. "Republicans rushed Judge Kavanaugh's confirmation with a sham hearing yesterday morning, less than 24 hours after Dr. Christine Blasey Ford had the courage to tell her story in front of the entire country. It's a disgrace. So, instead of sitting through the farce … I walked out."
take our poll - story continues below
Completing this poll grants you access to Great American Republic updates free of charge. You may opt out at anytime. You also agree to this site's Privacy Policy and Terms of Use.
Harris launches into a bid petitioning MoveOn.org members to "rush" contributions as little as $3 to Donnelly:
I know I'm not alone in this fight; millions of Americans are with me. And as of yesterday morning, I'm proud to say that my colleague, Indiana Senator Joe Donnelly, is with me. After hearing Dr. Blasey Ford testify and seeing the GOP effort to push through this confirmation, Sen. Donnelly has said he'll vote no on Kavanaugh.

But Sen. Donnelly is in one of the toughest reelection fights this year—and we know his opponent, a right-wing candidate who'll march in line with Senators McConnell and Grassley and Donald Trump—will attack him for this vote. That's why I'm….
WAIT! THERE IS WAY MORE. KEEP READING AT THE LINK BELOW:
Kamala Harris Uses Kavanaugh Allegations to Fundraise with Soros-Financed MoveOn.Org | Breitbart