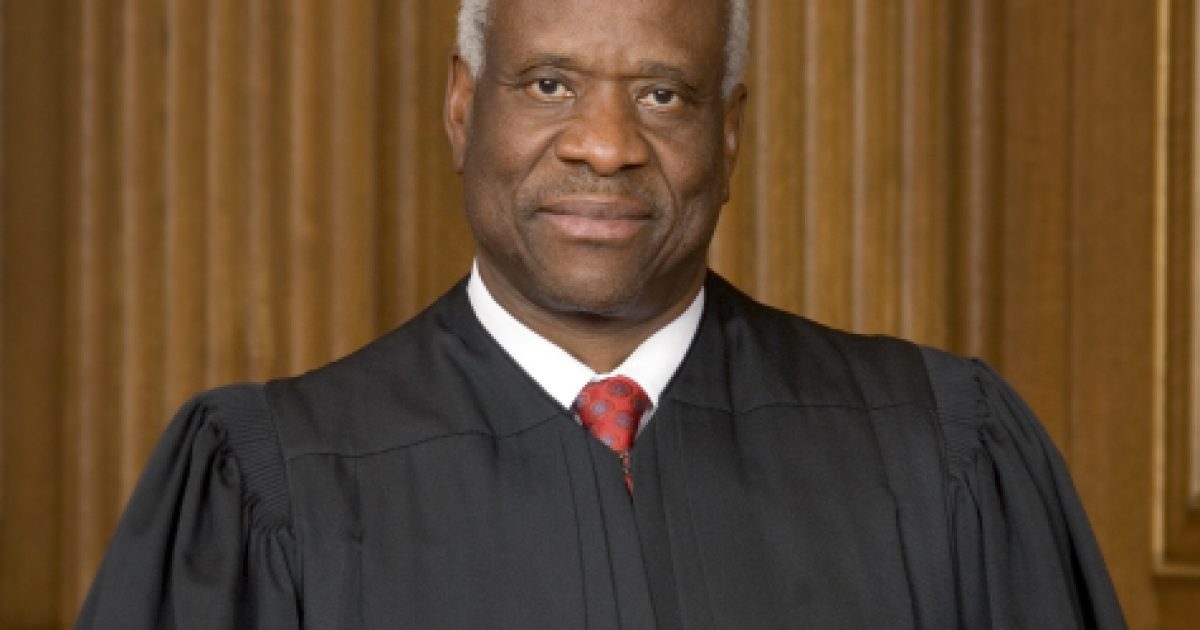 [VIDEO] Supreme Court Justice Clarence Thomas was aware of the grandstanding that was done in the Senate confirmation hearings by Senator Cory Booker. He was asked about the hearings while appearing on CSPAN. The Judge points out the problems with the headline-grabbing and sound bite producing politicians of today. There is even a "Spartacus' moment in the interview.
From last week, Justice Clarence Thomas: "Honorable – if we could use that word about more people who are in public life, people who actually ask the questions at confirmation hearings, instead of 'Spartacus'…"

Watch full @FedSoc conversation – 7pm ET on C-SPAN2 #SCOTUS pic.twitter.com/PNgIofgvJC

— CSPAN (@cspan) September 12, 2018
take our poll - story continues below
Completing this poll grants you access to Great American Republic updates free of charge. You may opt out at anytime. You also agree to this site's Privacy Policy and Terms of Use.
Trending: Why Did NBC News Knowingly Sit On This Important Kavanaugh Detail?
As Written and Reported By Hank Berrien for the Daily Wire:
Speaking on C-Span, Supreme Court Justice Clarence Thomas slammed New Jersey Senator Cory Booker for his theatrical flourish declaring himself Spartacus during the confirmation hearings for Judge Brett Kavanaugh. Thomas asserted, "Honorable – if we could use that word about more people who are in public life, people who actually ask the questions at confirmation hearings, instead of 'Spartacus."

Booker had boasted that he was defying Senate rules by releasing what he claimed were confidential documents concerning Kavanaugh's past, preening, "This is about the closest I'll probably ever have in my life to an 'I am Spartacus' moment." Later revelations showed Booker had been given access to the documents before he made his "Spartacus" speech. William Burck, a lawyer working for former President George W. Bush told The New York Times, "We cleared the documents last night shortly after Senator Booker's staff asked us to. We were surprised to learn about Sen. Booker's histrionics this morning because we had already told him he could use the documents publicly. In fact, we have said yes to every request made by the Senate Democrats to make documents public……
WAIT! THERE IS STILL MORE. KEEP READING AT THE LINK BELOW:
WATCH: SCOTUS' Clarence Thomas Slams Cory Booker's 'Spartacus' Moment | Daily Wire