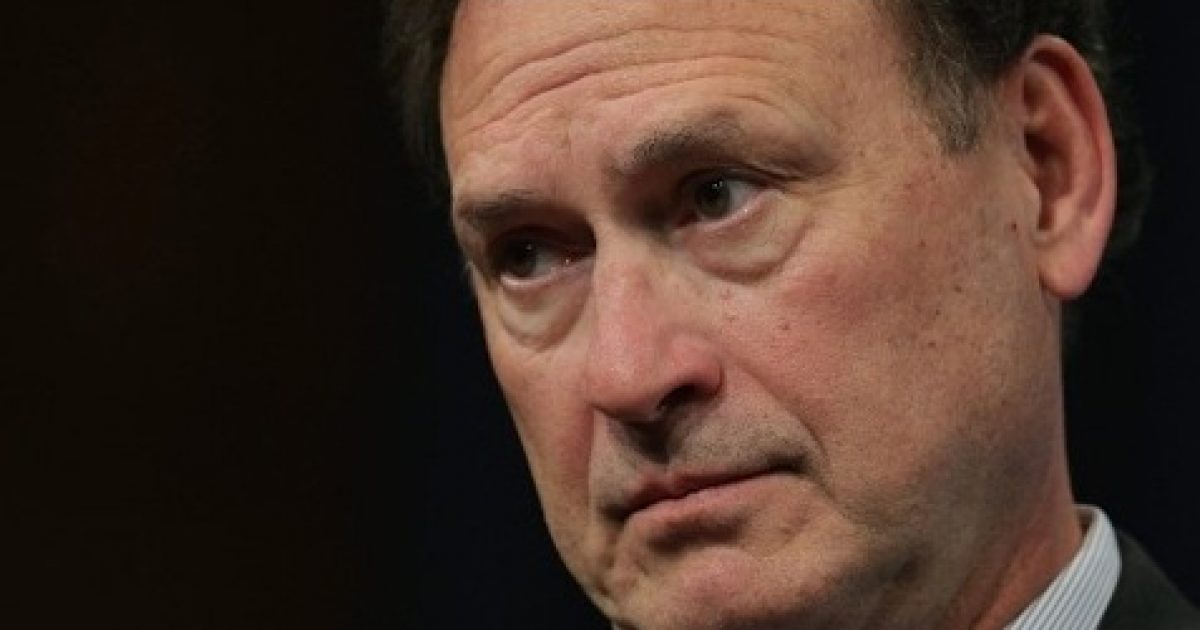 It is interactions like this that makes you realize that Supreme Court Justice Alito likes to have some fun just like the rest of us. The basic subject was what could or could not be censored in a polling place. Justice Alito begins to ask some questions and then do some what-ifs with the lawyer. This is only a transcript, but you can hear the sweat pop on the lawyer in the crosshairs. Enjoy.
As Written and Reported By Thomas Lifson for the American Thinker:
How often does laughter repeatedly rock the Supreme Court during oral arguments?  How often are oral arguments at the Supreme Court this hilarious?
Defending a state law allowing censorship based on political content before the justices of the Supreme Court is not a job I would volunteer for (even if I were qualified for it, which I am not).  So attorney Donald Rogan, representing Minnesota in the case Minnesota Voters Alliance v. Mansky, 16-1435.a, may have had a thankless task.  Nonetheless, Justice Alito had a bit of fun leading him through questioning of what kinds of political content would or would not be allowed in various hypothetical situations.
The law in question allowed local election officials to bar people wearing clothing with political messages from polling places (transcript).
JUSTICE ALITO: The problem is that so many things have political connotations, and the connotations are in the eye of the beholder. And on Election Day, you're going to have hundreds, maybe thousands of officials in Minnesota, and every one of them probably thinks that he or she is the reasonable observer, and they're making a determination about whether something has political connotations. And in one of your elections, in 2016, I think, you had the President was running, members of the House were running, members of the State Legislature were running, State Judges were running. … …
Continue reading the SCOTUS humor here: Fun with Justice Alito during SCOTUS oral arguments