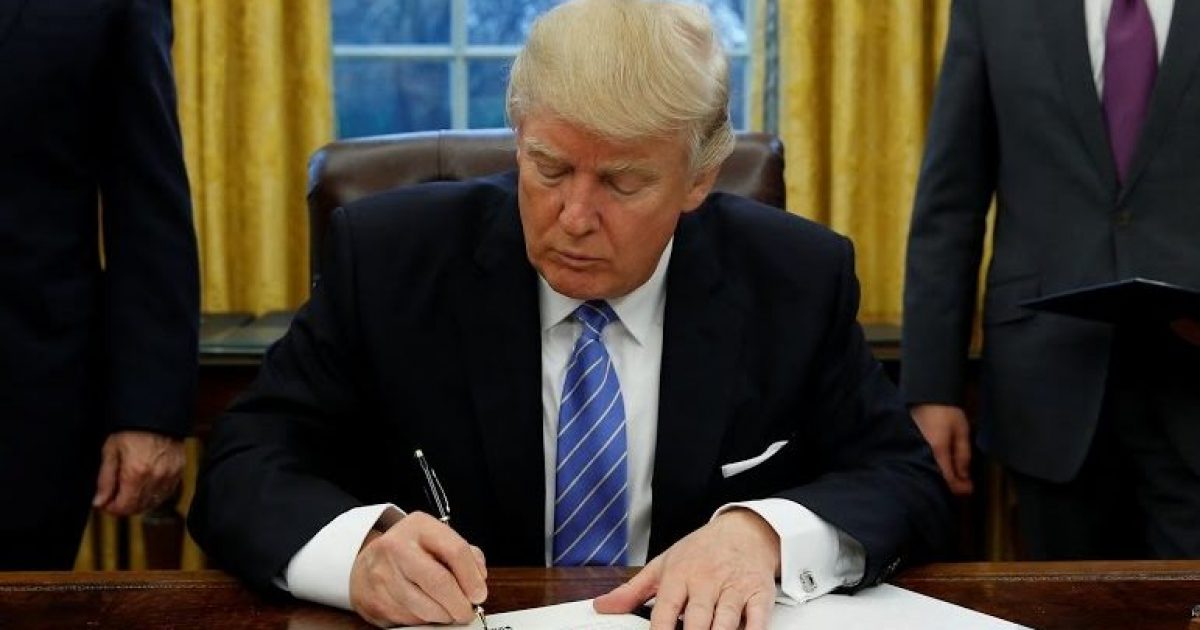 Is it true that President Trump does not need Congress in order to build the wall? That is the premise of this article. It seems that Previous bills passed by Congress contain enough language in it for the President to get things started all by himself. The wording in certain bills allows for judgments to be made by the Executive Branch, President Trump, in regards to national security. Will Donald Trump be able to do this? He is already saying he is sending troops to the border. Will that be the first step?
As Written and Reported By Neil Munro for Breitbart: 
A conservative legal expert says President Donald Trump has three legal powers to bypass the establishment's bipartisan opposition to a border wall.
take our poll - story continues below
Completing this poll grants you access to Great American Republic updates free of charge. You may opt out at anytime. You also agree to this site's Privacy Policy and Terms of Use.
Trending: Tech Giants are Strangling our Culture and Economy
Rachel Bovard is policy director at The Conservative Partnership, which is run by former GOP Sen. Jim DeMint, and she writes in TheHill.com:
The first is in Section 102 of the Illegal Immigration Reform and Immigrant Responsibility Act (IIRIRA), a law which Congress passed in 1996 and has subsequently amended several times. The law, codified here, gives DHS a clear mandate to construct reinforced fencing along at least 700 miles of the 1,933-mile land border with Mexico.

…

… [second,] the text of Congress' recently passed spending bill does give the president flexibility for a very small amount of funding. When it comes to new military construction, in particular, Sec. 8074 expressly allows funding for those deemed "in the interest of national security" — a case that would not be difficult to make given that Mexico's drug cartels are fueling the opioid trade and played a role in the murder of 29,000 Mexicans last year. Moreover, the section does not require that those funds be approved by Congress, it merely requires that the…..
THERE IS EVEN MORE HERE KEEP READING:
Report: Trump Can Build The Wall, Despite Congress | Breitbart