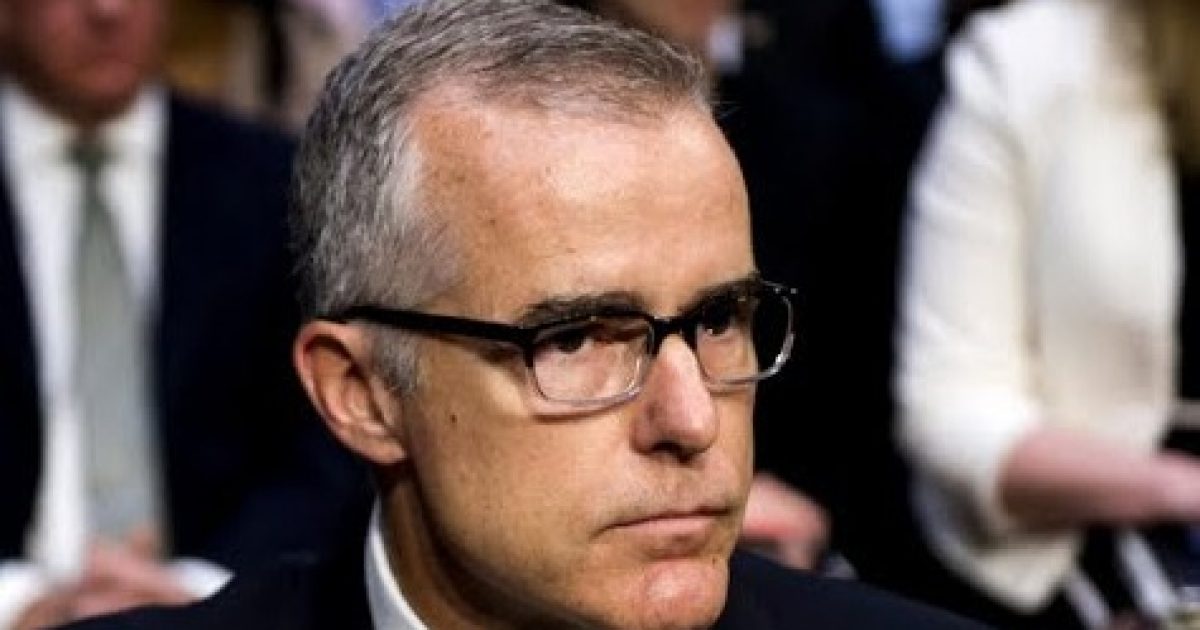 [VIDEO] Former FBI Deputy Director Andrew McCabe is being investigated for his actions prior to his firing by President Donald Trump. The Inspector General has referred the case to a grand jury for criminal charges. McCabe seems to have prevaricated under oath to the FBI, more than once. That is a pretty serious business. And that is not all. Here is what we know so far.

As Written and Reported By Lukas Mikelionis for Fox News:
Federal prosecutors have impaneled a grand jury to investigate former FBI Deputy Director Andrew McCabe following the Department of Justice inspector general's report allleging that McCabe approved a media disclosure to advance his personal interests.
The Washington Post reported that the grand jury has summoned more than one witness and the case is still underway. It remains unclear who were summoned to testify.
Trending: Trump won? How did this analyst come to that conclusion?
The existence of the panel indicates that the authorities are treating McCabe's actions during his time at the FBI seriously and may even press charges if sufficient evidence is found. The grand jury is often used as an investigative tool to gather evidence, though it may not necessarily lead to charges.
take our poll - story continues below
Who would you vote for if the elections were held today?
Completing this poll grants you access to Great American Republic updates free of charge. You may opt out at anytime. You also agree to this site's Privacy Policy and Terms of Use.
Michael R. Bromwich, counsel for McCabe, indicated in a statement to Fox News that the grand jury was impaneled a month ago and said that it's unlikely McCabe will be prosecuted, unless there's pressure from the "high levels of the administration, and said the leak about the grand jury was a distraction from a "disastrous week" for Trump.
"Today's leak about a procedural step taken more than a month ago — occurring in the midst of a disastrous week for the president — is a sad and poorly veiled attempt to try to distract the American public. We remain confident that a thorough review of the facts and circumstances related to this matter will demonstrate that there is no basis on which criminal charges should be brought…..
KEEP READING THERE IS WAY MORE AT THE LINK BELOW:
Former FBI official McCabe under grand jury probe | Fox News