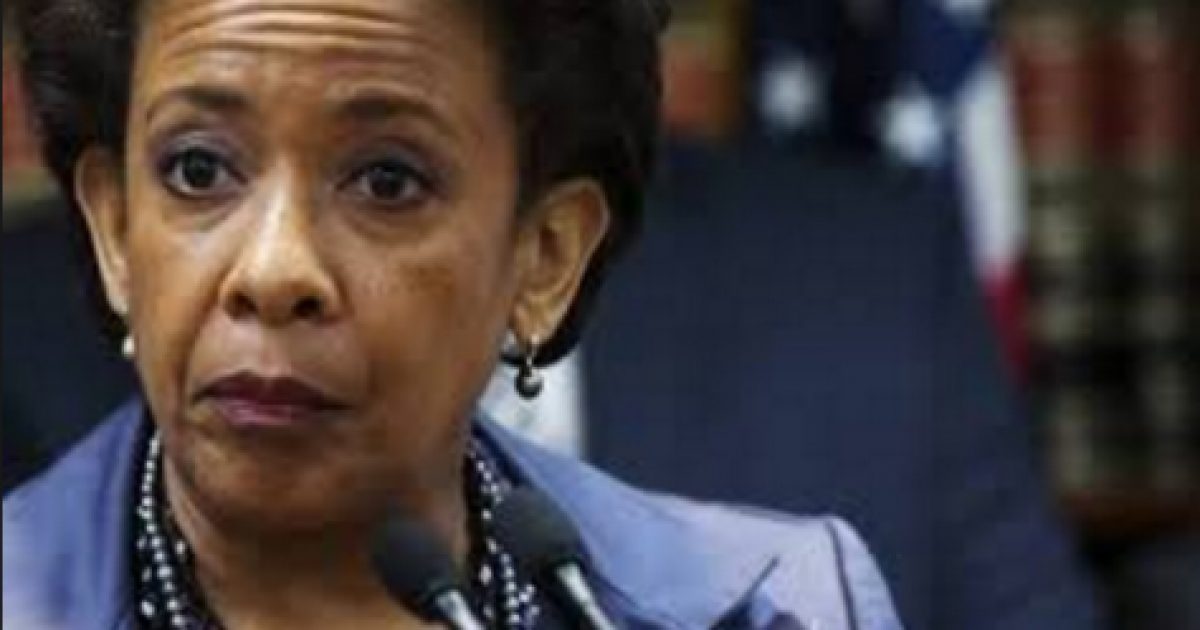 Former President Barack Obama's Attorney General, Loretta Lynch, had an alias email account while she worked for and led the Department of Justice. In her alternate identification, she was known as Elizabeth Carlisle. This would have made recovery of her official business emails impossible if not discovered. Here is how that worked out. Thank you, Judicial Watch.
As Written and Reported By Judicial Watch:
Illustrating how government hides information from the American public, former Attorney General Loretta Lynch used a fake name to conduct official Department of Justice (DOJ) business in agency emails obtained by Judicial Watch. As the nation's chief law enforcement officer Lynch, Barack Obama's second attorney general, skirted public-records laws by using the alias Elizabeth Carlisle in emails she sent from her official DOJ account. In the records provided to Judicial Watch, the DOJ explains it as necessary to "protect her security and privacy and enable her to conduct Department business efficiently via email."
This begs the question of how many other government officials use fake names and whether those aliases are searched when agencies process Freedom of Information Act (FOIA) requests. Besides Lynch, we have only discovered the use of such aliases among government operatives to conduct official business at the Environmental Protection Agency (EPA). Obama's EPA administrator, Lisa Jackson, famously used the alias Richard Windsor in a government email account to conduct official business and communicate with staff. Jackson even took required EPA computer training under the fake identity with the handle [email protected]. She eventually resigned over the scandal, which brought to light the agency's violations of federal open-records laws.
In Lynch's case, Judicial Watch requested the records as part of an investigation into the Obama administration's involvement in a United Nation's international law enforcement coalition called Strong Cities Network (SCN). The purported mission of the global coalition was to build social cohesion and community resilience to counter violent extremism. The DOJ masterminded the agreement and Americans found out about the U.S.'s participation when Lynch announced it during a U.N. speech on September 29, 2015. Lynch referred to SCN as a "truly groundbreaking endeavor" and assured the notoriously corrupt world body that the Obama administration was deeply committed to the new initiative. "The government of the United States is fully invested in this collaborative approach and we have seen the value of empowering local communities by promoting initiatives they design and lead…..
THERE IS WAY MORE HERE KEEP READING:
Trending: World Wide Web Founder Worried About the Growing Power Wielded by Google and Facebook
DOJ Says Atty. Gen. Used Alias to Conduct Official Business to Protect Security, Privacy – Judicial Watch