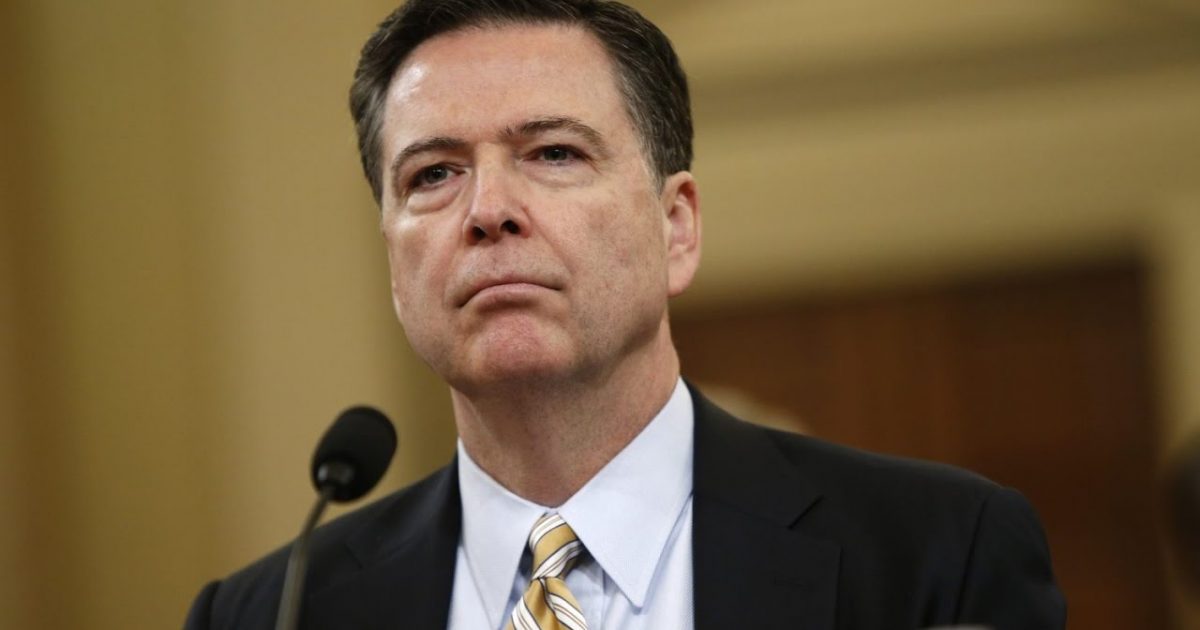 The JW Statement about the judge's ruling on the James Comey memos could be huge. In less than two days the judge, because of Judicial Watch, will take his own look at all the memos and see if he has been told the truth all along. There are a lot of minds that want to be a fly on the wall while the judge does his work. Will we finally see if James Comey plotted to set up President Trump? That is a likelihood for sure.
As Written, Reported By and Seen First on Judicial Watch:
Judicial Watch President Tom Fitton made the following statement regarding last night's ruling by United States District Judge James E. Boasberg that the FBI must turn over to the court for in camera, non-public review former FBI Director James Comey's memos allegedly detailing conversations he had with President Donald Trump:
Trending: Former Federal Prosecutor Says 'Rosenstein Deeply Involved in Effort to Try to Remove Trump From Office' (Video)

The court, in seeking to review the documents, shows it doesn't trust the FBI or Justice Department's representations about the infamous Comey memos. We hope now that Americans are one step closer to knowing the facts about these memos, which were written and leaked for pernicious purposes to target a sitting president with a criminal investigation. It's high time they begin to see the light of day. We're glad the court followed up on our specific suggestion that it review the documents directly.
take our poll - story continues below
Completing this poll grants you access to Great American Republic updates free of charge. You may opt out at anytime. You also agree to this site's Privacy Policy and Terms of Use.
The court order tells the government to turn over the Comey memos for review by January 18. In doing so, the court rejects arguments by the Sessions Justice Department to dismiss the lawsuits seeking the Comey information.
On June 16, 2017, Judicial Watch filed a Freedom of Information Act (FOIA) lawsuit for " FBI Director James Comey's February 14, 2017 memorandum … memorializing an Oval Office conversation he had with the President on that date regarding former National Security Advisor Michael Flynn."
On September 7, 2017, Judicial Watch filed a related FOIA lawsuit on behalf of the Daily Caller News Foundation for "all unclassified memoranda authored by former FBI Director James Comey that contemporaneously memorialized his discussions with President Donald Trump and his aides."
Judicial Watch recently made court filings on behalf the Daily Caller News Foundation and on behalf of Judicial Watch, requesting that the Justice Department be ordered to produce all Comey's unclassified memoranda about his one-on-one conversations with the president. Judicial Watch argued that "at a minimum, the Court should review the Comey Memos in camera to determine whether all responsive records have been located. This can be easily accomplished by comparing …….
THERE IS EVEN MORE HERE KEEP READING:
Judicial Watch Statement on Federal Court Order for FBI to Turn Over Comey Memos for Court Review by Next Week – Judicial Watch