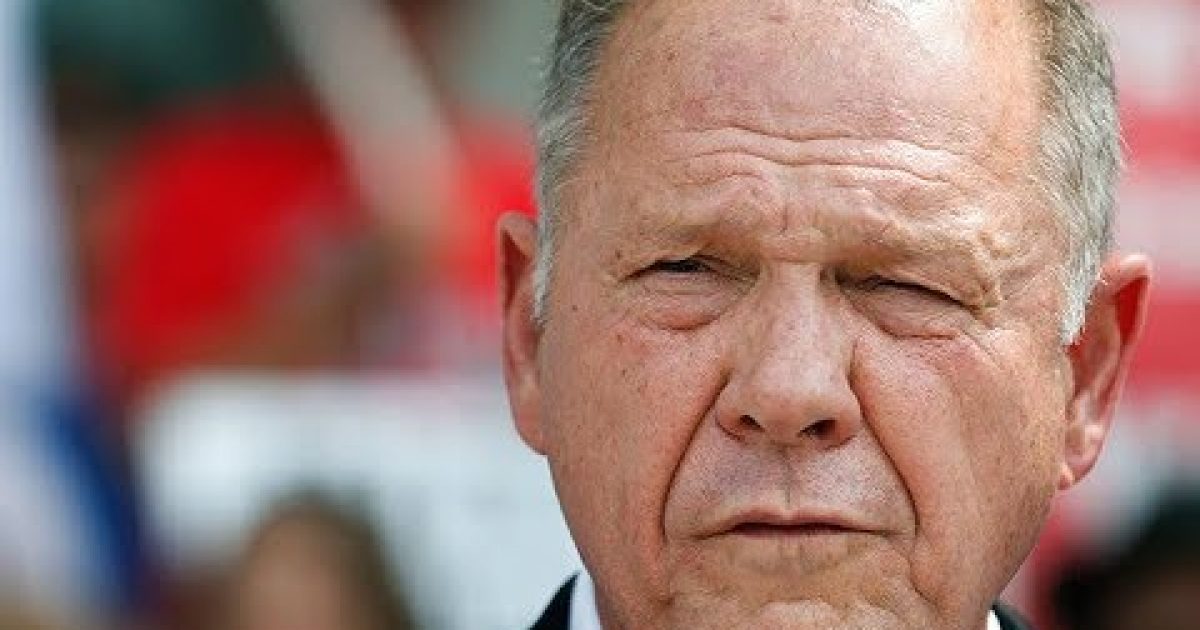 Alabama Republican Senate candidate Judge Roy Moore got some unexpected assistance from President Donald Trump. While it was not yet a full-fledged endorsement, it was not the total condemnation coming from some GOP mouths. president Trump was also quick to point out the political dangers of electing Democrat Doug Jones. The President hinted at more support in the future. The president asked a few questions that need answering as well.

As Written by Samuel Chamberlain for Fox News:
President Trump minimized allegations of sexual misconduct against Alabama Republican Senate candidate Roy Moore Tuesday, telling voters not to support Moore's Democratic opponent.
"I can tell you one thing for sure," Trump told reporters as he left the White House for a Thanksgiving break at his Mar-a-Lago estate in Palm Beach, Fla. "We don't need a liberal person in there, a Democrat [Doug] Jones … We do not need somebody that's going to be bad on crime, bad on borders, bad with the military, bad for the Second Amendment."
When pressed on the allegations against Moore, some of which date back 40 years, Trump said, "Look, he denies it … He says it didn't happen, and you know, you have to listen to him also."
Trending: CNN Panel Bashes Hillary Clinton?
"Forty years is a long time," Trump added, questioning why it took so long for Moore's accusers to come forward.
take our poll - story continues below
Completing this poll grants you access to Great American Republic updates free of charge. You may opt out at anytime. You also agree to this site's Privacy Policy and Terms of Use.
The president did not rule out campaigning for Moore ahead of the Dec. 12 special election, telling the reporters, "I'll be letting you know next week." Trump backed Moore's defeated opponent, Sen. Luther Strange, in September's primary runoff election.
Six women have accused Moore of pursuing romantic relationships with them when they were teenagers and he was an assistant district attorney in his 30s. Two have accused him of assault or molestation. Moore has denied the allegations.
Republican leaders, including Senate Majority Leader Mitch McConnell, R-Ky., and House Speaker Paul Ryan, R-Wis., have both called on Moore to leave the race in light of the ……
THERE IS WAY MORE HERE KEEP READING:
Trump plays down Roy Moore allegations, blasts 'liberal' rival in Alabama race | Fox News