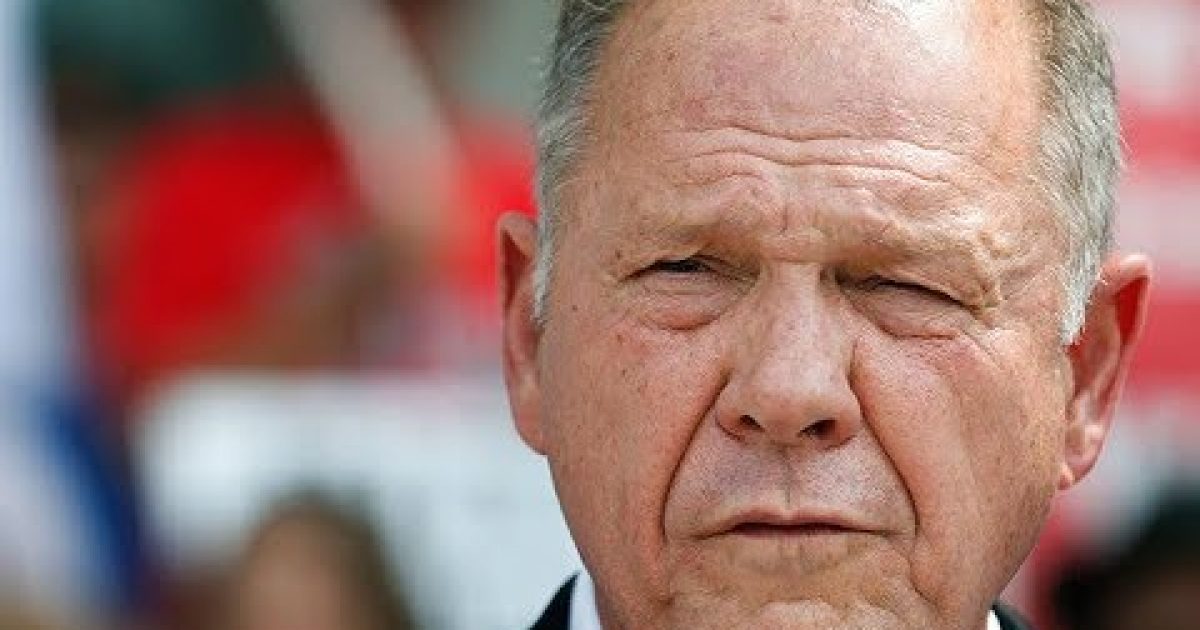 Alabama Republican Senate candidate Judge Roy Moore has now been accused of being a sexual predator. His accuser was supposedly a 14 year old at the time, but there are new reports of her age possibly being 17. In addition to that revelation, it appears that she is a serial accuser. It is therefore conceivable that as the Judge is saying, he is the victim of a standard Democrat smear attack.
As Written By Aaron Kleinb for Breitbart:
UPDATE: After this Breitbart News piece, the Washington Post released its story.
Trending: Nigel Farage Warns of Globalist Plot
BIRMINGHAM, Alabama — The Washington Post is imminently planning to run a piece targeting Judge Roy Moore, claiming that he engaged in inappropriate conduct with four teenage girls 34 years ago.
take our poll - story continues below
Completing this poll grants you access to Great American Republic updates free of charge. You may opt out at anytime. You also agree to this site's Privacy Policy and Terms of Use.
The alleged incidents, all of which Moore strongly denies, allegedly took place between 1977 and 1982. Breitbart News obtained details of the forthcoming Post story from the newspaper's letter detailing the allegations sent to Moore's campaign for comment.
"These allegations are completely false and are a desperate political attack by the National Democrat Party and the Washington Post on this campaign," Moore said in a statement obtained by Breitbart News.
Separately, Moore's campaign said in a statement, "This garbage is the very definition of fake news and intentional defamation."
The campaign pointed out that Moore has been married to his wife, Kayla, for nearly 33 years and has four children and five grandchildren. It also noted that Moore has served in public office in the past and that no such allegations were previously made.
The statement said:
The Judge has been a candidate in four hotly-contested statewide political contests, twice as a gubernatorial candidate and twice as a candidate for chief justice. He has been a three-time candidate for local office, and he has been a national figure in two ground-breaking, judicial fights over religious liberty and traditional …….
THERE IS MORE TO THIS STORY HERE:
After Endorsing Democrat in Alabama, Bezos's Washington Post Plans to Hit Roy Moore with Allegations of Inappropriate Relations with Teenagers; Judge Claims Smear Campaign