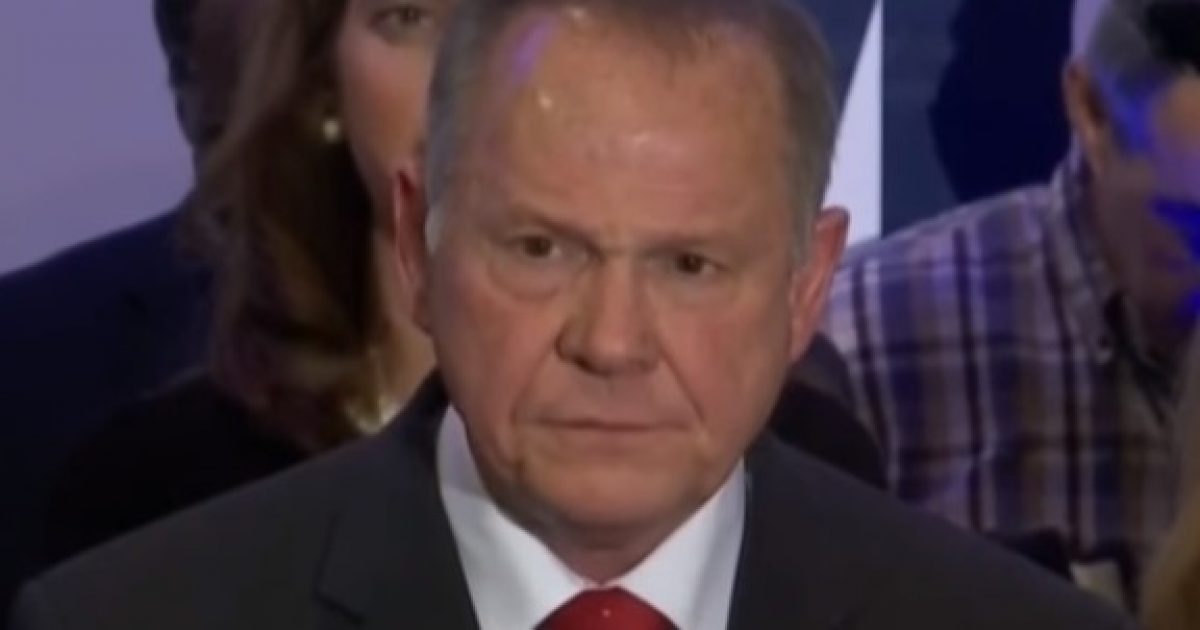 If you are going to parade out a Judge Roy Moore Accuser, you should pick one that has a better background to be investigated. Accuser Tina Johnson does not have that great a record. It would not make her a sterling witness in any civil case.
The Judge has represented Tina's mother in court proceedings, that is a fact. It was a custody case between Tina and her Mother for  Johnson's then 12-year-old son, Daniel Sitz. Hmmm. Does that also give Tina an ax to grind against Judge Moore?  Where there is smoke there is fire. This bears a bit more investigating.
As Written By Aaron Klein for Breitbart: 
Trending: Kanye West: 'I Am Running for President of the United States'
Birmingham, ALABAMA — Court documents related to Tina Johnson, an Alabama woman who claims that Republican senatorial candidate Roy Moore groped her in his office decades ago, may raise questions about Johnson's motives in making the accusation.
take our poll - story continues below
Completing this poll grants you access to Great American Republic updates free of charge. You may opt out at anytime. You also agree to this site's Privacy Policy and Terms of Use.
The documents, reviewed by Breitbart News, show that Moore represented Johnson's mother in a nasty custody case for Johnson's then 12-year-old son, Daniel Sitz. In the case, Johnson was repeatedly painted by Moore's client as an unfit, absent, and unstable mother and was accused of taking her son from his elementary school against his will. Johnson's mother was ultimately awarded custody in the case.
One affidavit signed by Johnson's mother while she was represented by Moore accused Johnson of having a "violent nature" and noted that she "has been treated by a psychiatrist when she was approximately 15 years of age." Johnson was a teenage mother.
Separate criminal documents show that, as late as 2010, Johnson was arrested and pled guilty to felony fraud charges related to checks belonging to a family member. She also entered a court ……..
THERE IS EVEN MORE HERE KEEP READING:
Court Documents: Roy Moore Accuser Has 'Violent Nature,' History of Criminal Fraud Against Own Family – Breitbart