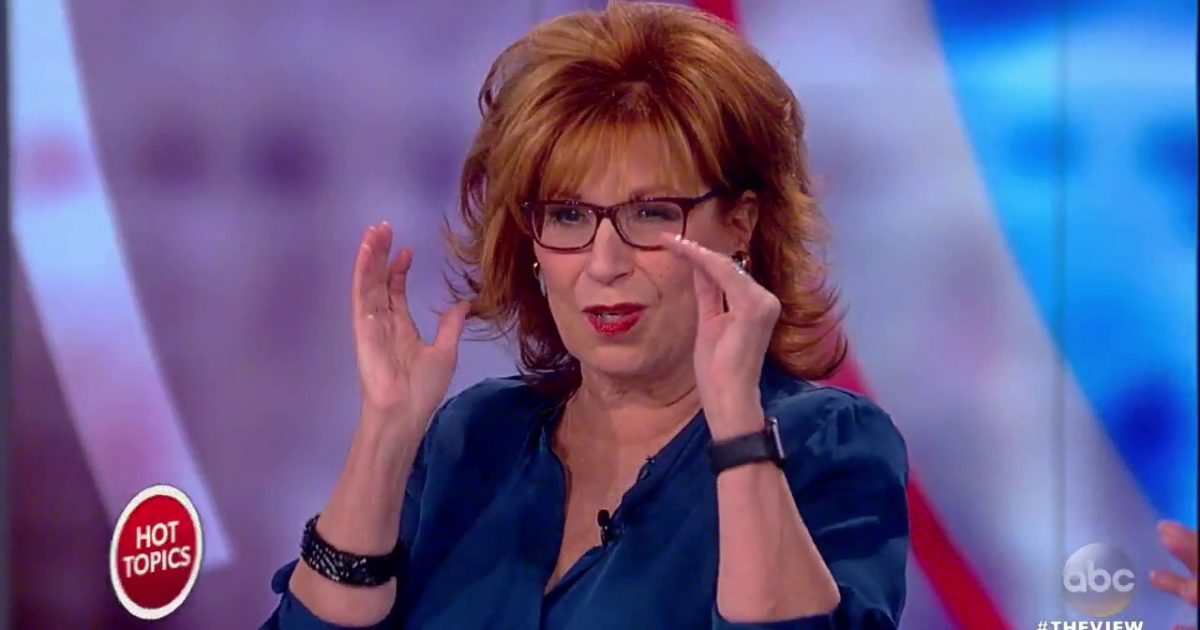 Joy Behar is a co-host on The View and has decided that comedians cannot be criticised or attacked for whatever they do or say. This whole subject baked off over the total lack of jokes or satire regarding the Harvey Weinstein sex scandal that has developed.
Ms. Behar has no problem with the double standard that is exposed here. It was certainly okay to make jokes about Bill O'Reilly. But you just cannot criticize a comedian for leaving liberal transgressions untouched. From her statements, it is clear that she does not see the hypocrisy of her position.
There has been a lot of static issued toward late night show hosts for their one-sided game, and it has gone so far as one comedian telling conservatives to effectively tune out if they do not like it. 
Trending: Trump won? How did this analyst come to that conclusion?
As Written By Emily Zanotti for the Daily Wire:
take our poll - story continues below
Who would you vote for if the elections were held today?
Completing this poll grants you access to Great American Republic updates free of charge. You may opt out at anytime. You also agree to this site's Privacy Policy and Terms of Use.
It's wrong to be mean to late night comics who don't make fun of Harvey Weinstein, she says.
The View co-host Joy Behar bristled, Monday, at the thought that late-night comedians should be taken to task for pulling punches on Harvey Weinstein, even if they joked for days about Roger Ailes and Bill O'Reilly, conservative figures who faced sexual harassment and sexual abuse allegations.
The interaction began when another co-host, Sunny Hostin, brought up that comedians couldn't win on the subject. Last week, late night hosts were taken to task for punting on Weinstein, and Saturday Night Live faced scrutiny for avoiding the scandal altogether. When James Corden made a joke about Weinstein at a dinner Sunday night, however, he was forced to apologize.
"Last week everyone was saying the late night hosts didn't mention the Weinstein scandal," Hostin explained. "But……
THERE'S MORE KEEP READING HERE:
The View's Joy Behar: It's Wrong To Attack Comedians Because 'We're Important People Right Now' | Daily Wire