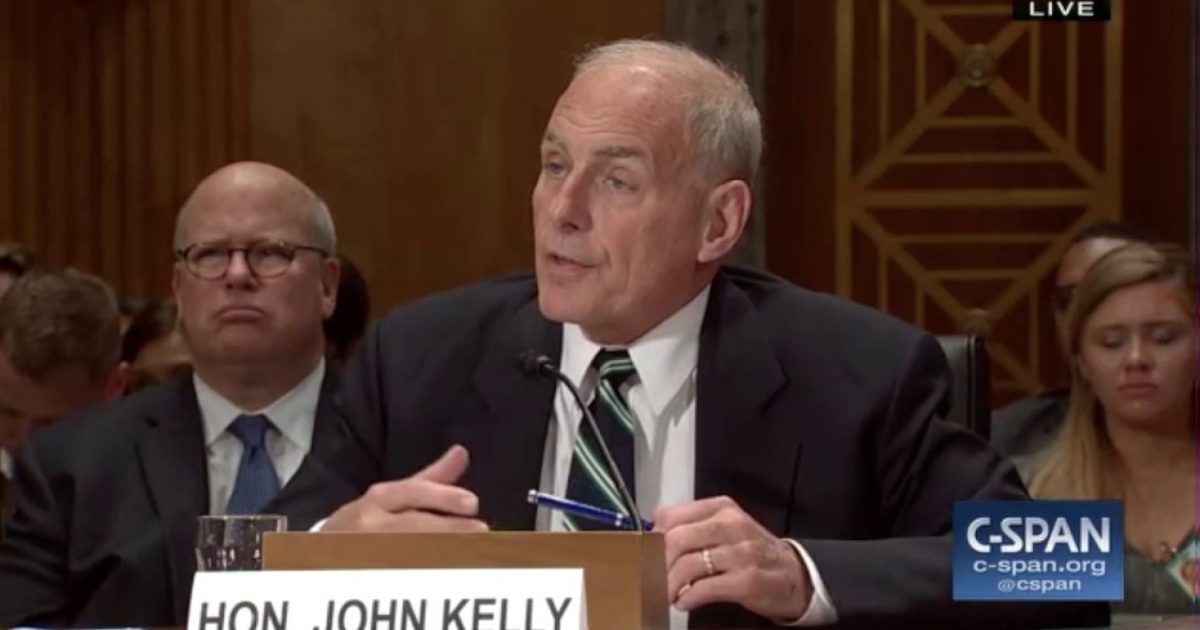 Chief of Staff for President Donald Trump, John Kelly, displays his ability to handle a loaded question during a press conference the other day. This reporter wanted to frame a question on Puerto Rico in order to make the President look bad. It was one of those "Do you still beat your wife?" gotcha type of questions. Mr. Kelly made sure that the next time this reporter asks a question, he will have all his facts correct to start with. You will enjoy this exchange.
As Written By Andrew Malcolm for Hot Air:
Any human communications can be tricky, polluted by bias, expectations, assumptions, many things. Nowhere are such communications more delicate — or important — than between media and political leaders in a free society, in this case the Trump White House and the press corps assigned there to gather and deliver accurate news to Americans.
Trending: Nunes Tells Dems to Get Off The TV Circuit And Go Do The Memo Redaction
Chief of Staff John Kelly gave his first news briefing Thursday, a refreshingly genial, candid and succinct appearance for the Trump White House. As you might expect of a Marine general who worked his way up from enlisted man. We wrote about Kelly's debut appearance earlier here.
take our poll - story continues below
Should Congress Remove Biden from Office?
Completing this poll grants you access to Great American Republic updates free of charge. You may opt out at anytime. You also agree to this site's Privacy Policy and Terms of Use.
But we wanted to break out one telling Kelly exchange with a reporter that illustrates a serious danger buried within journalistic shorthand that helps shape the negative presumptions permeating coverage of this president.
Here's the opening exchange with Kelly:
Q: Let's go to one of the hard things that is facing you right now, the situation in Puerto Rico. And since you're here to speak for the President, let's talk about his tweet this morning. Does President Trump believe that the people of Puerto Rico are American citizens —

GENERAL KELLY: Yes.

Q — who deserve the same access to federal aid as people who live in Texas and Florida?

GENERAL KELLY: Yes.

Q What is his tweet about then?

GENERAL KELLY: Which tweet?
There Kelly shows his ……
THERE IS MORE HERE KEEP READING:
One John Kelly exchange with a reporter illustrates an anti-Trump bias – Hot Air Hot Air