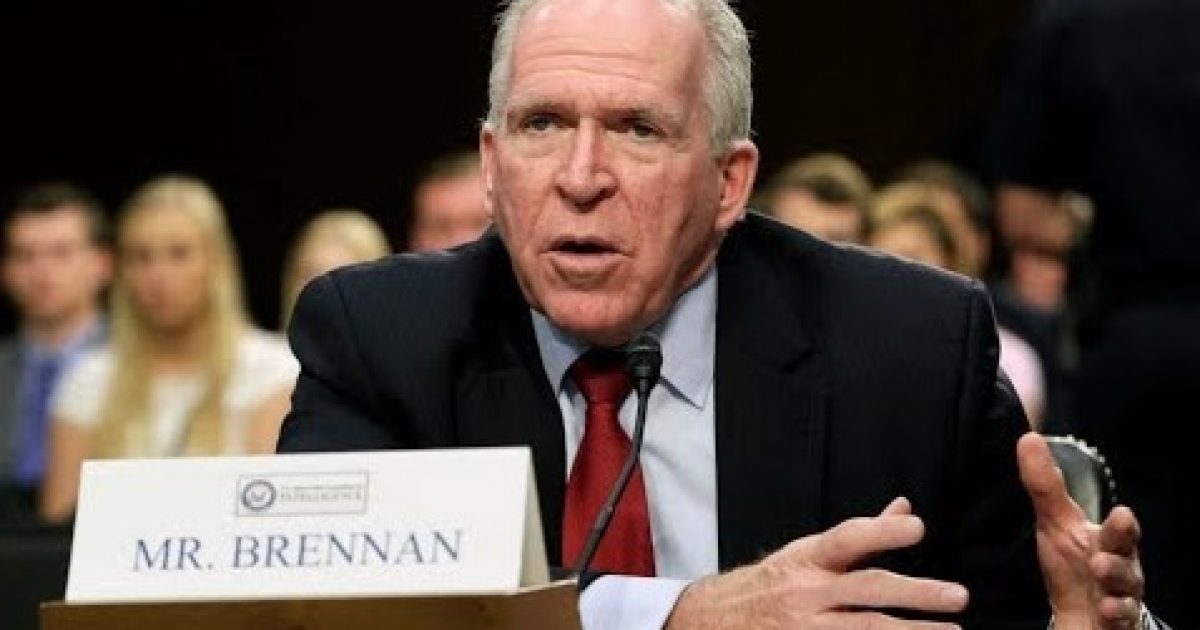 In one angry, over the top Tweet, former CIA Director John Brennan exposed the bias that exists in the intelligence community for all to see. His ugly and highly critical response to the firing of FBI Deputy Director was a stark revelation. Then there was the piling on by Obama's Ambassador to the United Nations, Samatha Power. Her warning to the President seem to forbode grave consequences for the President for daring to piss off Brennan. After the Twitter outcry, she began to immediately walk back her comment. What this all does it prove the President correct in assuming there is a cabal against him hidden within the shadow government. 
As Written and Reported By Joel B. Pollak for Breitbart:
Former CIA Director John Brennan reacted to the firing of FBI Deputy Director Andrew McCabe — and President Donald Trump's celebration of it — by tweeting a strident attack against Trump:
When the full extent of your venality, moral turpitude, and political corruption becomes known, you will take your rightful place as a disgraced demagogue in the dustbin of history. You may scapegoat Andy McCabe, but you will not destroy America…America will triumph over you. https://t.co/uKppoDbduj

Trending: World Wide Web Founder Worried About the Growing Power Wielded by Google and Facebook

— John O. Brennan (@JohnBrennan) March 17, 2018
take our poll - story continues below
Should Congress Remove Biden from Office?
Completing this poll grants you access to Great American Republic updates free of charge. You may opt out at anytime. You also agree to this site's Privacy Policy and Terms of Use.
The president's critics seems to like Brennan's tweet. In fact, it confirmed what Trump has been saying all along: that the senior leadership of the intelligence and federal law enforcement services had become highly politicized.
That impression was only reinforced further by a tweet from former UN Ambassador Samantha Power — whose full role in "unmasking" Americans who appeared in foreign intelligence wiretaps has yet to be exposed:
Not a good idea to piss off John Brennan. https://t.co/VLg94OLL2R

— Samantha Power (@SamanthaJPower) March 17, 2018
Power's warning echoes that of Senate Minority Leader Charles Schumer (D-NY), who warned…….
KEEP READING THERE IS EVEN MORE HERE KEEP READING:
John Brennan Tweet Confirms Donald Trump's Concerns About Politicized Intelligence | Breitbart