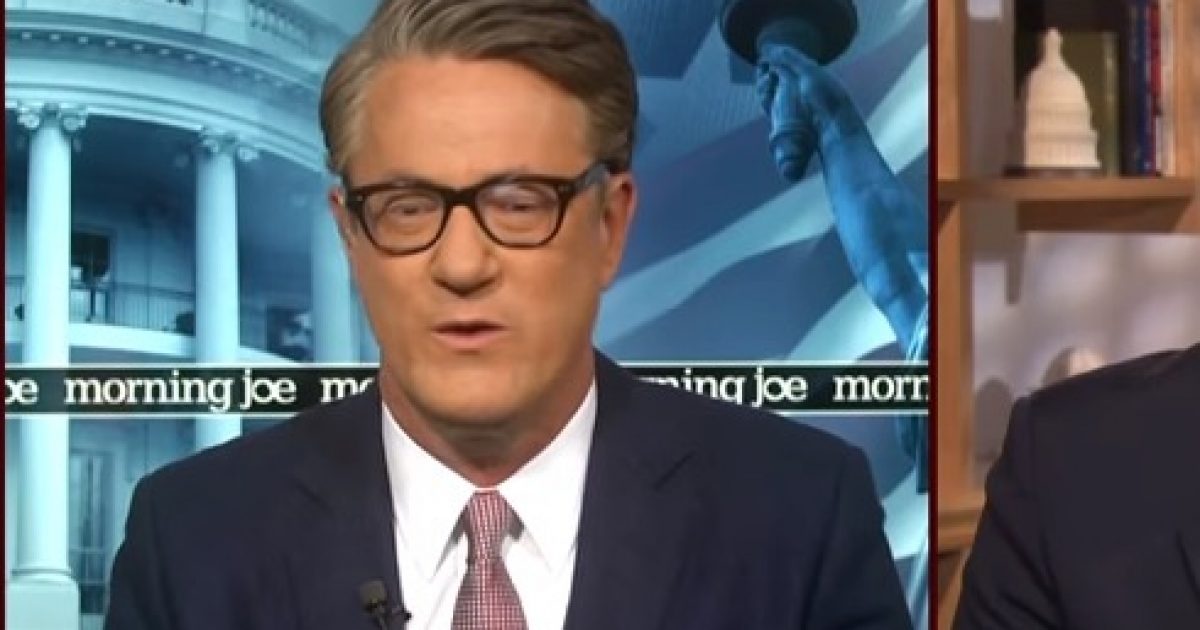 [VIDEO] In a surprising bit by MSNBC's Joe Scarborough, he questioned the media's lack of attention to detail in the Kavanaugh smear campaign by Senator Dianne Feinstein's office. He wants to know why not one editor anywhere assigned one single reporter to go find out how the Christine Blasey Ford's letter got leaked. He then lays down a challenge to all them liberal editors, everywhere.

As Written and Reported By Jeffrey Cimmino for the Free Beacon:
MSNBC's "Morning Joe" host Joe Scarborough criticized the media for not investigating how and why Christine Blasey Ford's letter to Sen. Dianne Feinstein (D., Calif.) was leaked. Ford, who accused Supreme Court Justice Brett Kavanaugh of sexually assaulting her while they were both in high school, outlined her allegations in a confidential letter to Feinstein's office.

Trending: Explosive Allegation Rocks the Election in Georgia

"What New York Times reporter, what Washington Post reporter, was assigned a story by their editors to go see what really happened with Dianne Feinstein, and ask Dianne Feinstein and her staff the sort of questions that would have happened if the Republican Party had done the same thing?" Scarborough asked. "Not one."

take our poll - story continues below

Should Congress Remove Biden from Office?

Completing this poll grants you access to Great American Republic updates free of charge. You may opt out at anytime. You also agree to this site's Privacy Policy and Terms of Use.

Scarborough issued a pointed challenge to editors across the country.

"I challenge New York Times reporters this morning — not reporters, editors — I challenge Washington Post editors, I challenge Wall Street Journal editors, I challenge editors across America, write that story. What happened with Dr. Ford's agreement with a congresswoman, with Dianne Feinstein? Why did they leak that story? And more importantly, look at yourself and ask yourself the question, why didn't we report on this in real time when you sure as hell would have reported on it if [Sen. Chuck] Grassley (R., Iowa) and his office had done the same……
WAIT! THERE IS MORE. KEEP READING AT THE LINK BELOW:
Scarborough: Why Didn't Media Ask Feinstein's Staff About Leaked Ford Letter?