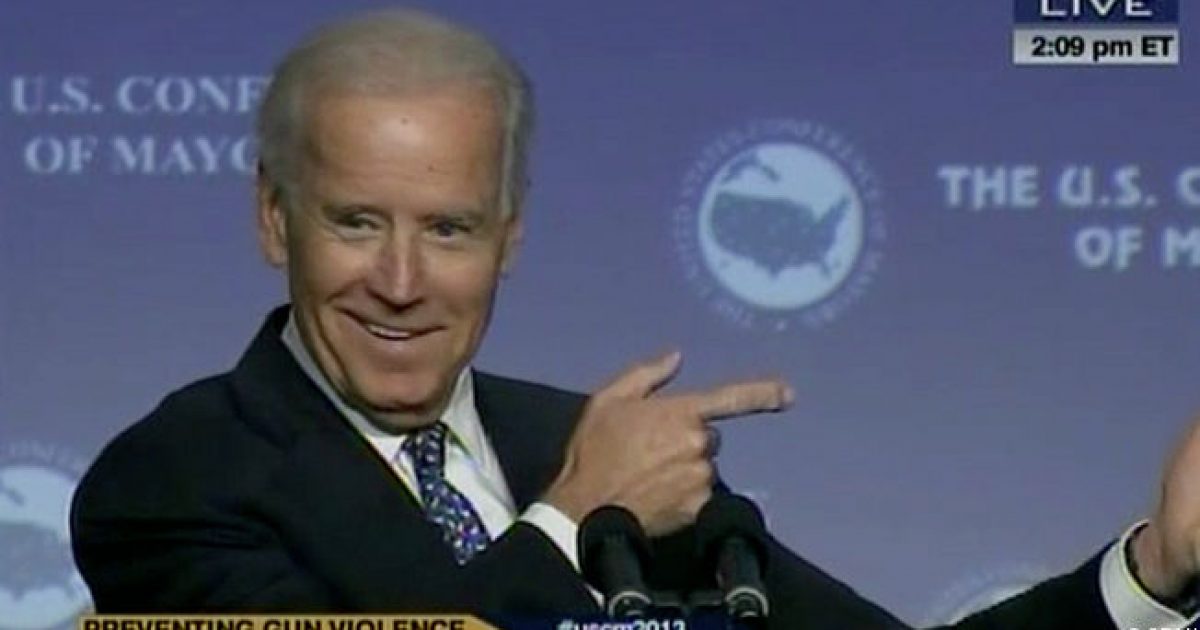 For Vice president Joe Biden, the hero who took on the Texas shooter in Sutherland Springs, Texas, should not have been allowed to have the weapon he used to help subdue that shooter.
WHAT? Will someone please teach the former Vice President of the United States that you do not bring a knife to a gun fight. When it comes to defending your family and friends, no one should ever settle for a fair fight. In this article, you can read what gun-grabbing Joe Biden thinks. 
As Written By Will Racke for the Daily Caller:
Trending: The Liberals have a strategy to take over RED states
Former Vice President Joe Biden believes the man who intercepted the Texas church shooter should never have been allowed to possess the gun he used to possibly prevent further loss of life.
take our poll - story continues below
Is Biden's Vaccine Mandate Unconstitutional?
Completing this poll grants you access to Great American Republic updates free of charge. You may opt out at anytime. You also agree to this site's Privacy Policy and Terms of Use.
During a Monday appearance on NBC's "Today," Biden responded to a question about hero Stephen Willeford's use of an AR-15-style rifle to engage the shooter outside the First Baptist Church in Sutherland Springs, Texas.
"Well, first of all, the kind of gun being carried he shouldn't be carrying," he said, referring to the semi-automatic rifle as an "assault weapon."
Biden's questioner had asked him how he could justify the Democratic position on gun control, which advocates tighter restrictions on the ownership of AR-15 pattern rifles, knowing that the church shooter was stopped by a man who was legally licensed to carry a gun. After saying the Texas good Samaritan shouldn't have been allowed to own an AR-15, Biden launched into a brief history of his involvement in the 1994 assault weapons ban.
"I wrote the last serious gun control law that was written, it was law for 10 years," Biden said of the ban, which outlawed the sale of some newly manufactured semi-auto rifles and high-capacity magazines. "And it outlawed assault weapons and it outlawed weapons with magazines that had a …….
THERE IS MORE HERE KEEP READING: