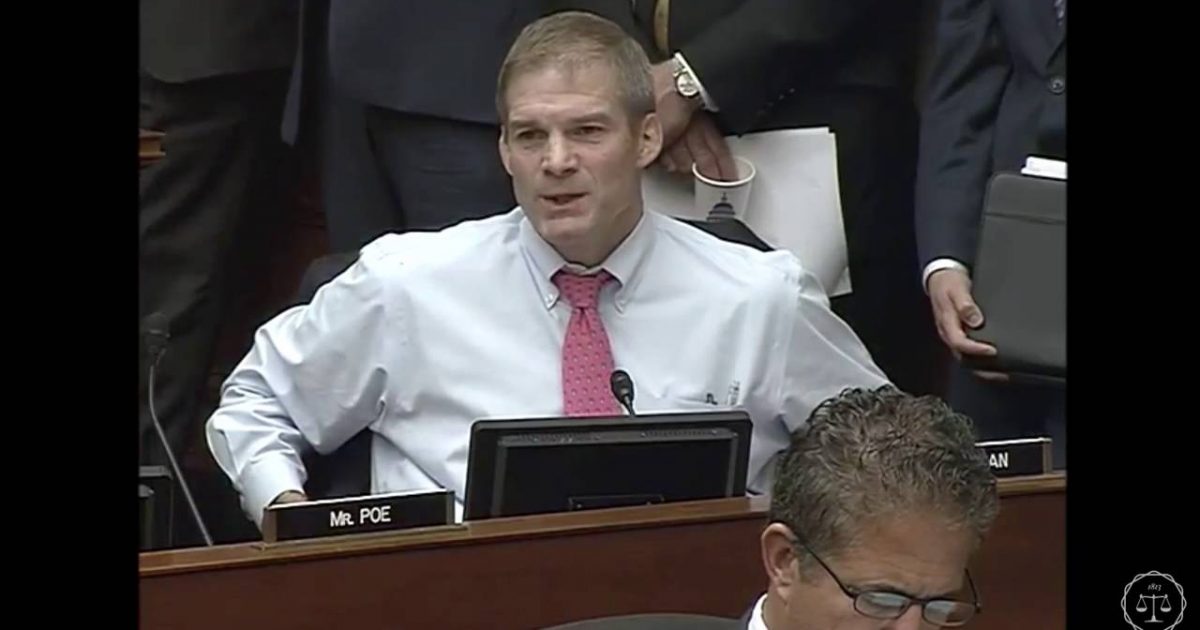 Ohio Republican Representative Jim Jordan has thrown his hat in the ring to become the next House Minority Leader. This puts Mr. Jordan as the challenger with California Republican Representative Kevin McCarthy. Jordan will be running against the establishment within the Republican party. Mr. McCarthy has the endorsement of retiring House Majority Leader Paul Ryan as well as the nod from President Donald Trump. That will make this an uphill battle for Jordan. Is it time for a change in leadership and is this the time that it will happen?
As Written and Reported By Leah Barkoukis for Townhall:
Rep. Jim Jordan (R-Ohio) announced Wednesday he will challenge Rep. Kevin McCarthy (R-Calif.) to become House minority leader.
GOP OH Rep Jim Jordan announces bid for Minority Ldr

Trending: Busted! Third Accuser Has Some Seriously Inappropriate Skeletons In Her Closet

— Chad Pergram (@ChadPergram) November 7, 2018
take our poll - story continues below
Should Congress Remove Biden from Office?
Completing this poll grants you access to Great American Republic updates free of charge. You may opt out at anytime. You also agree to this site's Privacy Policy and Terms of Use.
"I plan to run for minority leader," Jordan told Hill.TV's Buck Sexton.

"In 2016, the American people elected Republicans to come here and change this town. I think the president is doing just that, but I don't think they see the same intensity from folks in Congress, folks in the House of Representatives," he added.

"Have we replaced Obamacare yet? Have we secured the border yet? Have we reformed welfare yet? No," he said.

Jordan argued that Republican leadership has failed to engage Democrats in debate.

"Now that we're in the minority, that's about all what we can do is debate, but fight hard in the debate for the principals, for the things that we know the American people sent us here to do in 2016. Show them that we deserve to be back in power in 2020," he said.

Jordan, who co-founded the House Freedom Caucus, announced earlier this year he would be running to replace Paul Ryan as…..

WAIT! THERE IS EVEN MORE. KEEP READING AT THE LINK BELOW: