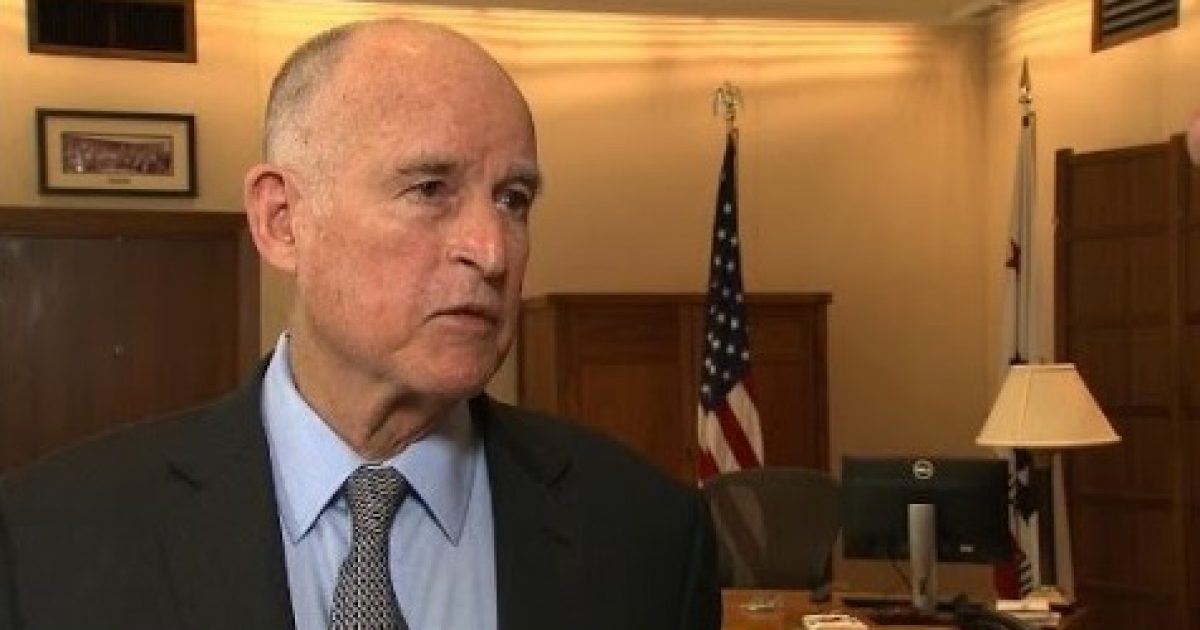 Governor Moonbeam, Jerry Brown, may be facing his own Katrina incident in the firey hills of California. In 2016 the Governor vetoed a bill that was aimed at powerline and wildfire safety. That type of wildfire cause is one of the chief suspects in the current ongoing disaster. The Governor, in a separation from reality, has decided to blame all of this on a warmer climate (global warming). Not much of an argument for thousands of homeowners up there. Was he too busy spending the taxpayer's dollars on illegal immigrants?
As Written By Thomas Lifson for American Thinker:
Nobody knows with certainty the cause(s) of the Northern California wildfires that have overwhelmed the capacity of governments to in any way contain them.  A few theories exist.  NASA blames lightning, but I am not sure how much credence NASA deserves.  I am much more interested in this:
Trending: Kanye West: 'I Am Running for President of the United States'

The Bay Area News Group reported that emergency dispatchers in Sonoma County received multiple calls of power lines falling down and electrical transformers exploding on Sunday night, when the wildfires were first reported.
take our poll - story continues below
Should Congress Remove Biden from Office?
Completing this poll grants you access to Great American Republic updates free of charge. You may opt out at anytime. You also agree to this site's Privacy Policy and Terms of Use.
KTVU Television, Channel 2 in Oakland has been broadcasting dispatch calls:
Pacific Gas & Electric, the massive utility company of Northern California, is not much beloved or trusted hereabouts thanks to a recent horrifying example of deadly negligence: a pipeline explosion that killed eight and destroyed 38 homes in San Bruno, near SFO Airport.  George Avalos of the Mercury-News on January 26 of this year:
A federal judge Thursday sentenced PG&E for crimes linked to the deadly San Bruno pipeline explosion, imposing the maximum fine of $3 million and branding the utility as a convicted felon.
The sentencing for PG&E's conviction on six criminal charges closes a devastating chapter in American corporate history, more than six years after a PG&E natural gas pipeline …….
KEEP READING THERE IS MORE HERE:
Are the California wildfires Jerry Brown's Katrina?