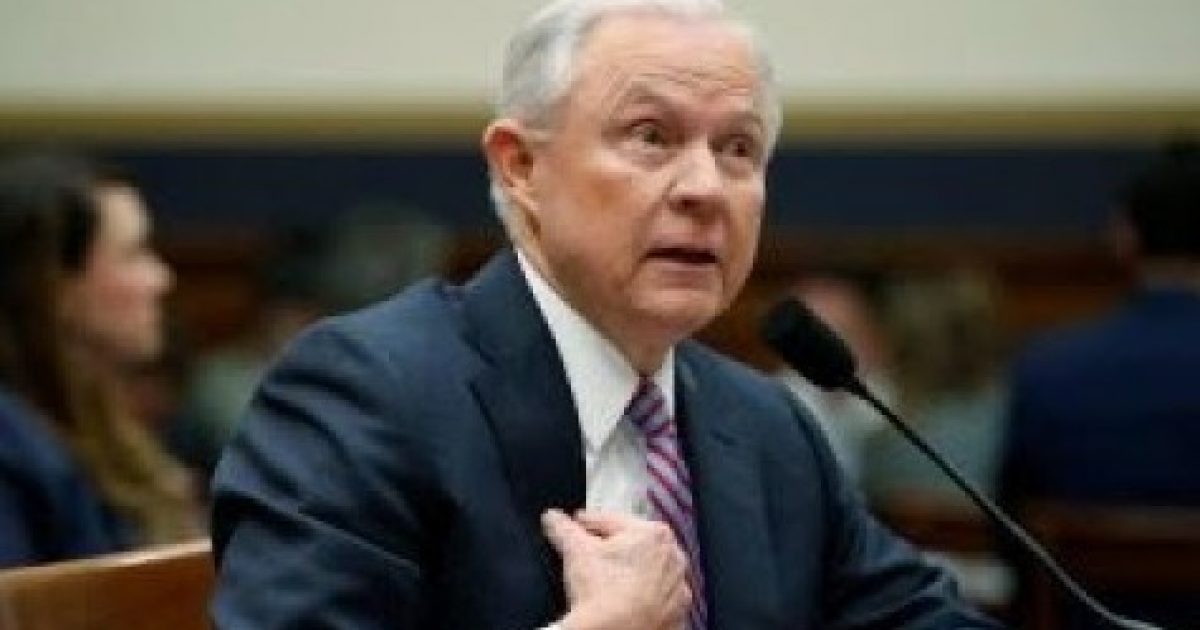 The spat between Attorney General Jeff Sessions and his boss, President Donald Trump, just added another round in the war of words between them. The President is not happy with the performance of the Department of Justice under Jeff Sessions and he continues to hit his Attorney General with public zingers about his displeasure. This time you can see that Mr. Sessions fired back.
As Written and Reported By Devlin Barrett , (reporter) John Wagner , (reporter) Seung Min Kim , for the Washington Post:
President Trump and Attorney General Jeff Sessions engaged in a public war of words Thursday — more fallout over the Justice Department securing a guilty plea this week from Trump's former lawyer and a guilty verdict against his former campaign chairman.

The spectacle of the commander in chief feuding with the nation's top law enforcement officer marked the latest argument in the long-soured relationship between the two.

Trump, speaking to Fox News Channel, said that Sessions "never took control of the Justice Department" and again faulted him for recusing himself from the ongoing investigation of Russian interference in the 2016 presidential campaign. "What kind of man is this?" the president asked.

Sessions pushed back hours after Trump spoke, saying the Justice Department will not be "improperly influenced by political considerations."

"I took control of the Department of Justice the day I was sworn in, which is why we have had unprecedented success at effectuating the President's agenda — one that protects the safety and security and rights of the American people, reduces violent crime, enforces our immigration laws, promotes economic growth, and advances religious liberty," Sessions said in a statement.

Trump also decried the practice of people caught committing crimes offering evidence against others for reduced prison ……
WAIT! THERE IS WAY MORE KEEP READING AT THE LINK BELOW:
take our poll - story continues below
Completing this poll grants you access to Great American Republic updates free of charge. You may opt out at anytime. You also agree to this site's Privacy Policy and Terms of Use.
Trending: Facebook Hacker Identity to Remain Secret?
Trump and Sessions feud over the direction of the Justice Department – The Washington Post