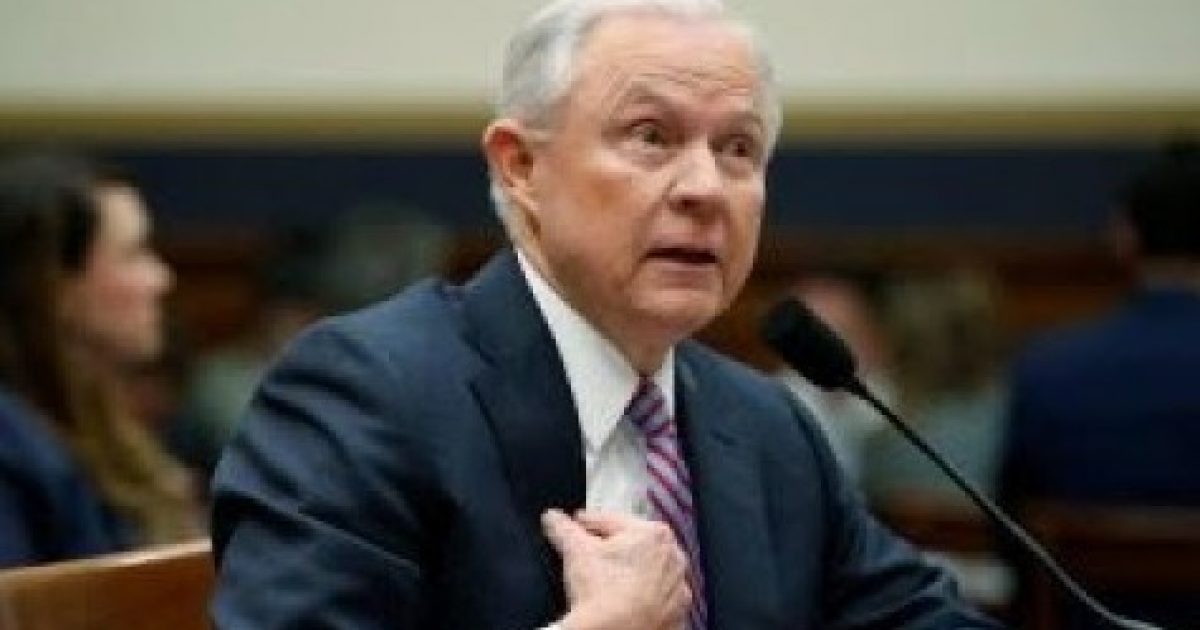 When you read that Attorney General Jeff Sessions has taken on a stand about something, you just have to pay attention. After all, it has seemed like Mr. Sessions has been missing in action throughout his term so far. The item that has brought him to action is a federal judge ruling against President Trump's actions regarding DACA. The judge has ordered the President to restore it to its full version. To begin with, there is still a battle going on over whether or not DACA, an Executive order from then-President Barack Obama, is even legal. And if it is an Executive order, what jurisdiction does a judge have over that? Here is what got the Attorney General stoked.
As Written and Reported by Molly Prince for the Daily Caller:
'This ignores the wisdom of our Founders'
Trending: Nigel Farage Warns of Globalist Plot
Attorney General Jeff Sessions slammed a ruling Monday handed down from a U.S. district court, fully reinstating the Deferred Action for Childhood Arrivals (DACA) program.
take our poll - story continues below
Completing this poll grants you access to Great American Republic updates free of charge. You may opt out at anytime. You also agree to this site's Privacy Policy and Terms of Use.
Sessions blasted the decision in a statement, saying that the Obama administration "violated its duty to enforce our immigration laws by directing and implementing a categorical, multipronged non-enforcement immigration policy for a massive group of illegal aliens."
He further stated that the executive branch is well within its right to rescind a policy that was established by an Obama-era executive order, and that it has a commitment to do so. 
"We have recently witnessed a number of decisions in which courts have improperly used judicial power to steer, enjoin, modify, and direct executive policy," Sessions wrote. "This ignores the wisdom of our Founders and transfers policy making questions from the constitutionally empowered and politically accountable branches to the judicial branch.  It also improperly undermines this Administration's ability to protect our nation, its borders, and its citizens."
KEEP READING THERE IS EVEN MORE AT THE LINK DIRECTLY BELOW:
Sessions Stands Strong In Defense Of Terminating DACA | The Daily Caller